DECATUR — The first tangible steps toward a new, much larger facility for the nonprofit Northeast Community Fund came Thursday after years of planning, fundraising and dreaming. 
More than 200 people gathered for a groundbreaking ceremony at the organization's future home at 839 North Martin Luther King Jr. Drive. Construction is expected to take about eight months, with the building and furnishings estimated to cost $2.5 million. 
"This is the culmination of decades of work," Executive Director Jerry Pelz said. "It is going to make a huge difference."
Pelz recently started his 50th year of work with the charitable organization. He has long dreamed of more space for staff and the thousands of clients who receive food, financial assistance and other help every year. 
Individual donors, corporate sponsors and grants have raised $1.7 million for the project since the campaign began in earnest in June 2016, said Regan Deering, board president and a volunteer at the organization. Even clients facing financial hardship contributed by donating spare change.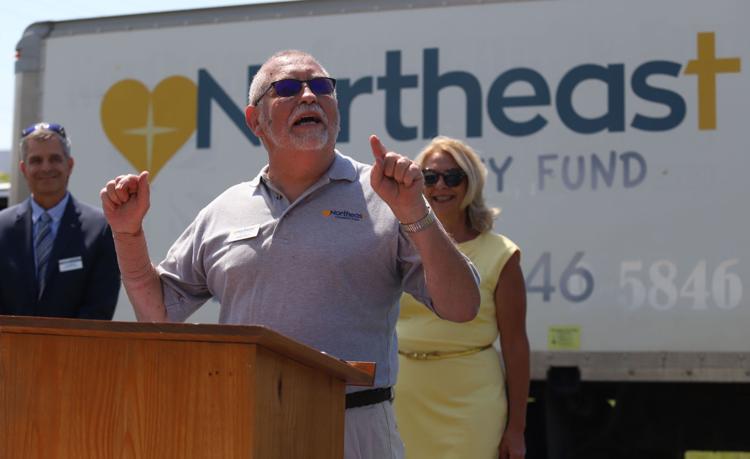 Parameters for the project have changed since the initial announcement, when organizers said they wanted to raise $3.9 million for a 20,000-square-foot building. On Thursday, they said the facility would span 17,000 square feet and cost $2 million, with an additional $500,000 for furnishings. 
Mayor Julie Moore Wolfe described the ceremony as a dream come true and a day that many people never thought would never come, but the dedication and teamwork of Decatur residents made it happen. 
"I don't know of any city anywhere who has the kind of people we have in Decatur, who step up to help our brothers and sisters in need," she said.
The new facility will make the fifth home for the organization since its founding in 1969. It started in a two-story house at 1119 E. Condit St., then moved to a house at 1128 E. Orchard St. Its third home, the Lutheran School elementary building at 1170 E. Orchard St., allowed for food and furniture storage, a clothing room and a small office. 
When that building was sold, the Community Fund moved to the 800 block of North Water Street, where all 8,000 square feet of the unassuming office is devoted to helping clients with food, clothing, household items and other needs. 
Most people think the organization is a food pantry, Deering said, and don't understand the wide range of options available.
The new building will help change that perception and increase the number of resources available for clients, she said. 
Among the clients who attended Thursday's ceremony was Monica Peterson, who for three years has been part of a program to assist single parents with gaining self-sufficiency. The organization has made an impact on her life and helped her reach her goals, she said. 
"It's really been a blessing," Peterson said. "They really help you with anything, from kids' Christmas to kids' birthdays. Anything you ask, they'll help you."
Peterson said she is looking forward to the new building and the extra space that will allow more privacy for clients who need to discuss personal issues. 
Agencies and city officials hope to create a central location for social services near the Wabash Crossing neighborhood, Pelz said. The Community Fund is proud to be part of it, with the new facility being built adjacent to Crossing Healthcare, a federally qualified health clinic that serves many low- and moderate-income clients. 
"For two years, we have been working and dreaming," Deering said. "I couldn't be more excited to begin this project."
---
Pelz_Jerry 1 7.12.18.jpg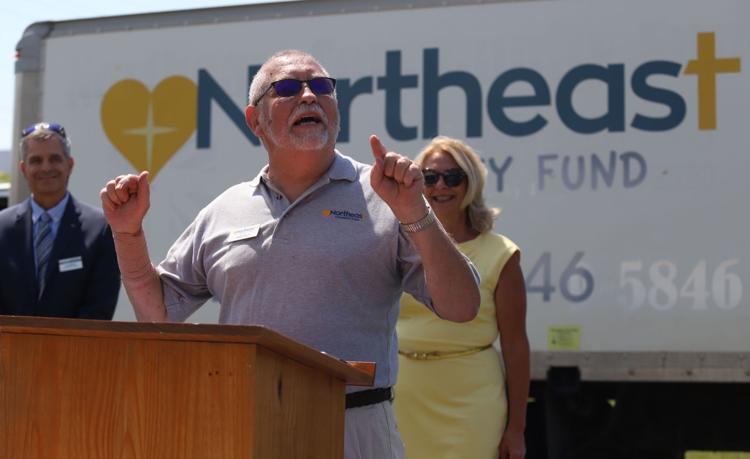 Ray_Adam 7.12.18.jpg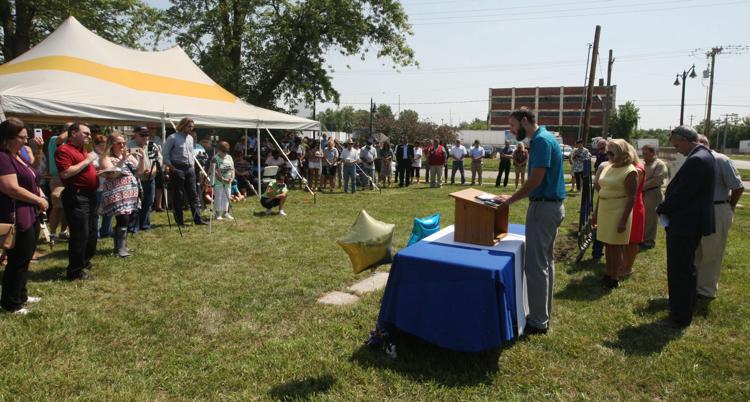 Deering_Regan 7.12.18.jpg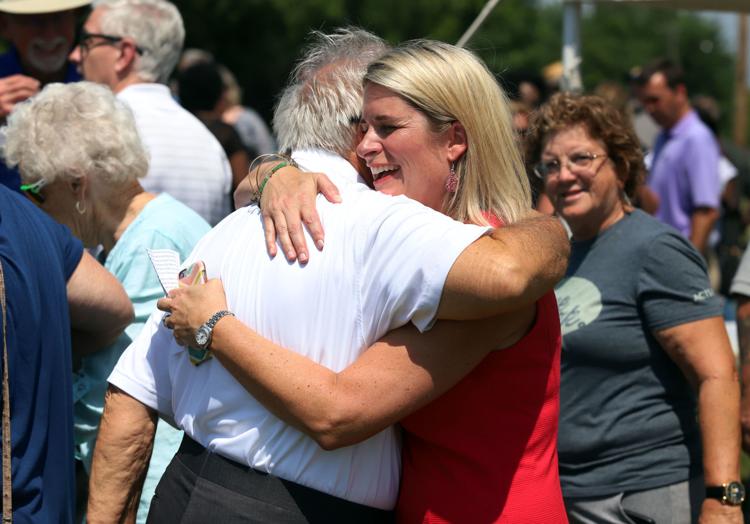 Brown_Jaime 7.12.18.jpg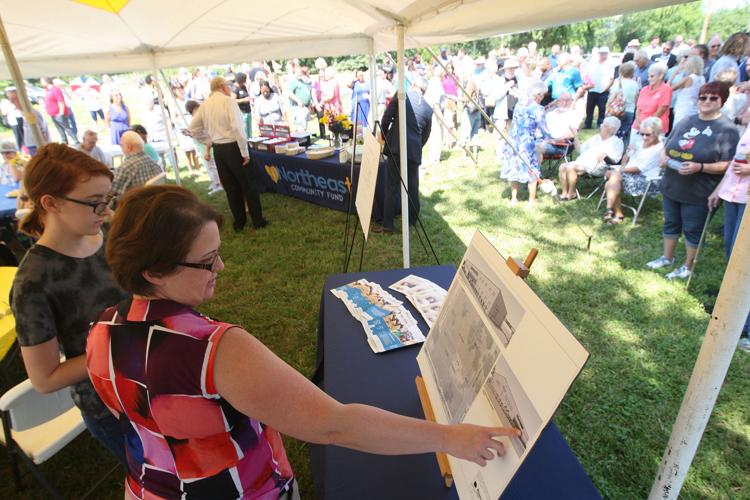 Gleason_Tim 1 7.12.18.jpg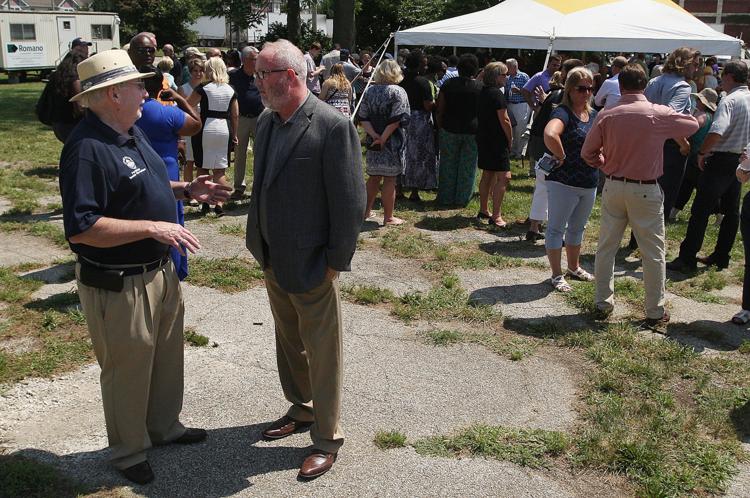 Gleason_Tim 2 7.12.18.jpg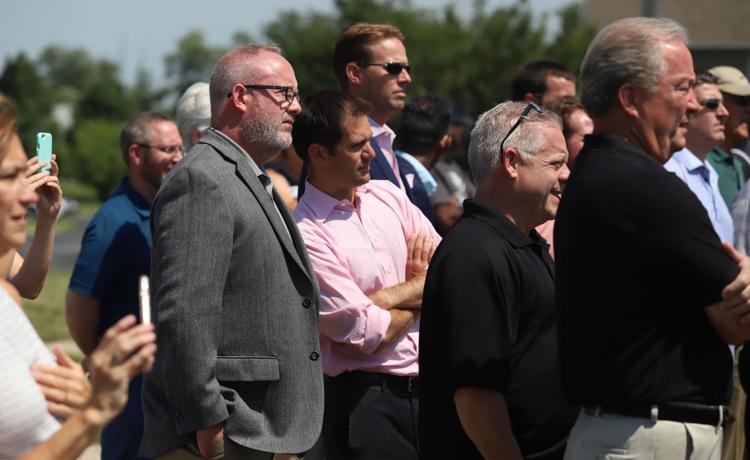 Pelz_Jerry 2 7.12.18.jpg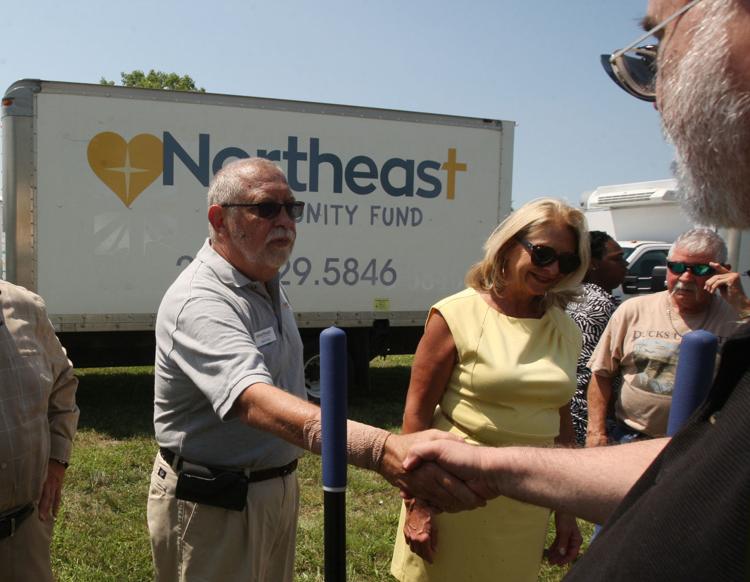 North East Community Fund Ground Breaking 1 7.12.18.jpg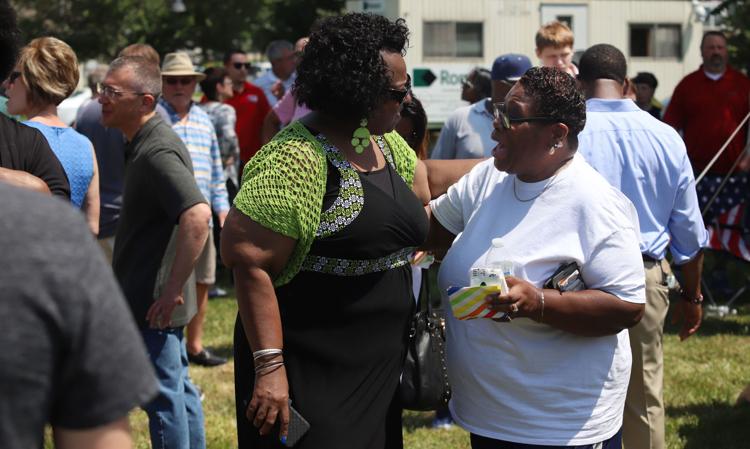 North East Community Fund Ground Breaking 2 7.12.18.jpg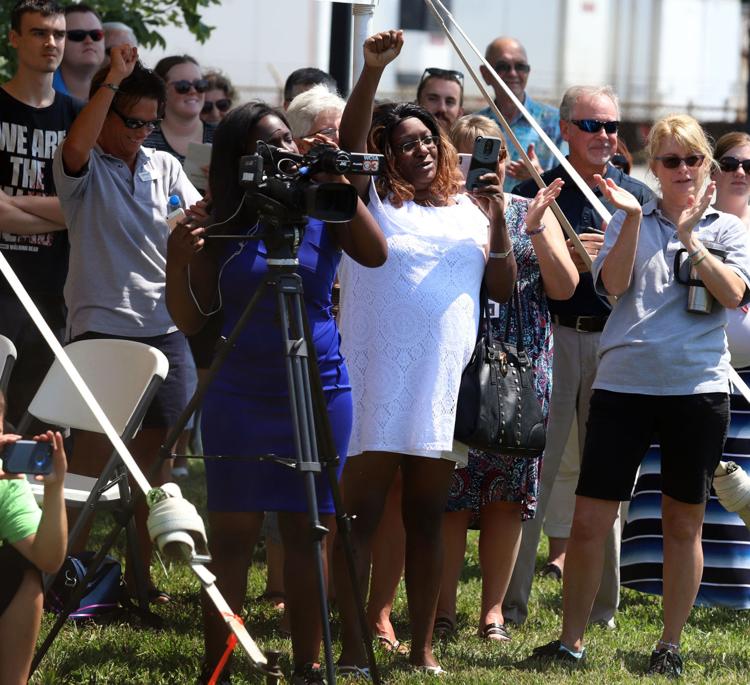 North East Community Fund Ground Breaking 3 7.12.18.jpg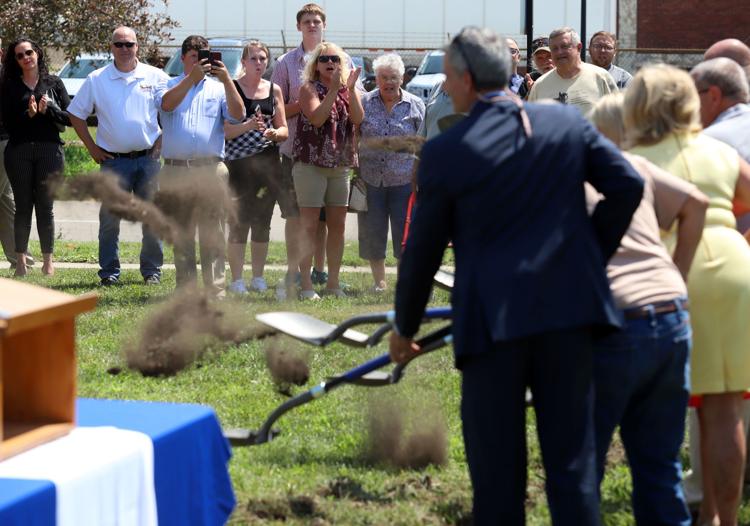 North East Community Fund Ground Breaking 4 7.12.18.jpg
North East Community Fund Ground Breaking 5 7.12.18.jpg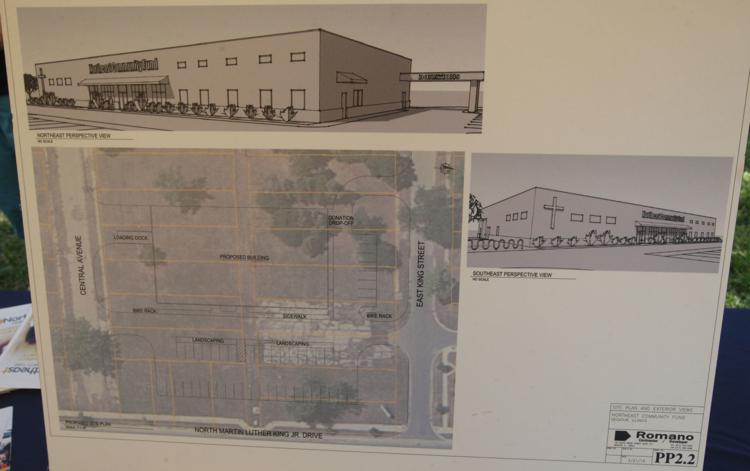 North East Community Fund Ground Breaking 6 7.12.18.jpg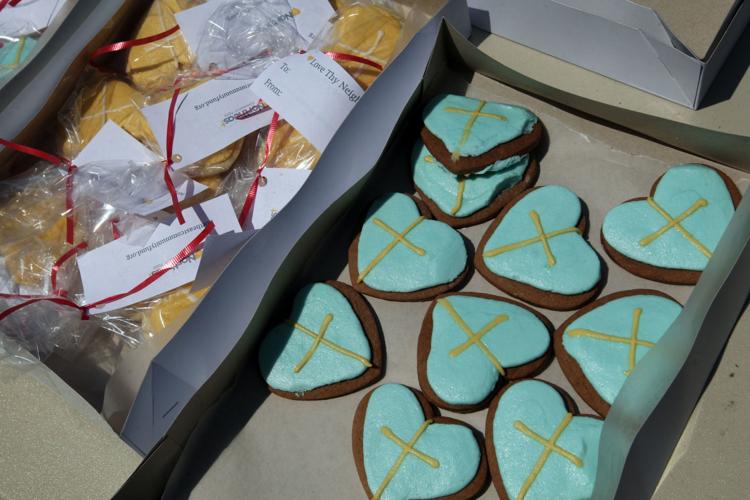 North East Community Fund Ground Breaking 7 7.12.18.jpg