DECATUR — Could you jump rope 528 times in three minutes? 
Well, Jim Deremiah can. In fact, that's not even his personal best. But it was enough to win the 72-year-old a first-place medal last week in the jump rope event for the inaugural Decatur Senior Olympics, an effort by the Decatur Park District and Macon County Senior Center to provide fun physical activities for adults over 50. The month of competitions includes pickleball, table tennis, bowling, golf, cycling and bridge. 
Deremiah had participated in other events, but he looked forward to the jump rope competition, having previously taken part in the Illinois Senior Olympics in Springfield and the South Dakota Senior Games in Mitchell. 
"I have the overall record in South Dakota and Illinois," he said. "I had 552 jumps in three minutes."
Physical activity is important for older adults, according to the Centers for Disease Control and Prevention, which recommends at least 2½ hours of moderate-intensity aerobic activity and muscle-strengthening activities on two or more days a week.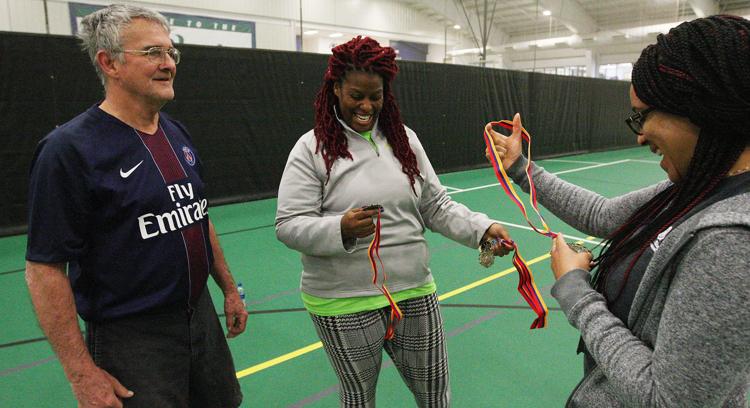 Still, a report from the U.S. Surgeon General said inactivity increases with age. By age 75, about one in three men and one in two women don't take part in any physical activity at all. 
Support from family and friends can help promote more physical activity, and that's why Senior Olympics organizers hoped to reach as many as possible with the new events.
"We try to offer different activities and socialization," said Dana Floyd, senior center supervisor at the park district's Johns Hill Senior Center, "and to see what skills they still have."
The games are being played at venues throughout Decatur. Seniors have visited local parks, Johns Hill Senior Center, Overlook Adventure Park, Spare Time Lanes and the Decatur Indoor Sports Center.
You have free articles remaining.
Participants are able to compete in one event for $10, two to seven events for $20, or eight or more events for $30.
The staff at Johns Hill Senior Center believed the month of April was ideal for the Senior Olympics.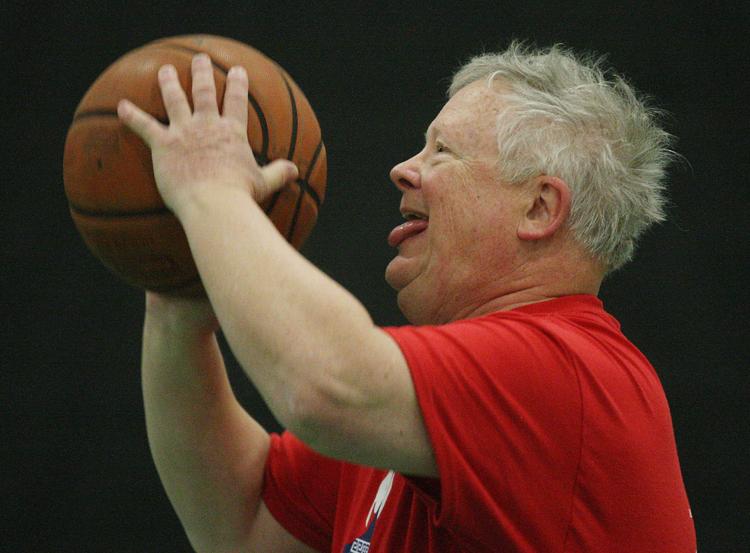 "It's the kickoff to spring," said Sparkle Hill, assistant supervisor.
Deremiah said jumping rope is one of the best cardio workouts. He jumps rope every other day, three times a day with 100, 200, and 300 repetitions each. "That's in between pickleball games," he said.
After jumping rope on Wednesday, he still had enough energy to compete in the next contest for the day, basketball free throws.
John Wells, 67, also shot hoops for the competition, although he admits it isn't his favorite game. "My hobby is table tennis," he said, so he uses basketball training techniques to improve his table tennis game. The drills from his basketball instructional tapes have helped him build coordination, stronger forearms and quickness.
The effort paid off: Wells won the Decatur Senior Olympics table tennis contest April 12.
Events for the remainder of the month include track and field competitions, bowling, 5K race and cycling.