2018 OUTLOOK
THE 10 STORIES TO WATCH IN 2018
Ones to watch: 10 stories for Decatur to keep an eye on in 2018
The issues, people and trends on the horizon this year
Decatur will confront challenges in the coming year that run the gamut from neighborhoods to schools, city to state government, violence to recreation. The city also stands poised to make great progress in many of the same areas. 
Here's a look at our top 10 stories to watch this year:
Neighborhood revitalization project
Look for the sweeping effort to revitalize Decatur neighborhoods to take a more tangible form in 2018. City leaders spent long hours in public discussion last year about what they would like the project to address, from dilapidated housing to general quality-of-life issues. More than a hundred residents attended public meetings aimed at providing feedback and shaping ideas.
A funding source also emerged in the form of a $1 million donation from Macon County Sheriff Howard Buffett through his private foundation. The council voted to accept the money in November. City Manager Tim Gleason has said it will be used expressly for neighborhoods and have conditions for use under the agreement.
Macon County sheriff's race
The November election for Macon County sheriff is likely to be a close one. Three top lieutenants in the office are vying for the position. Former Sheriff Thomas Schneider said he had confidence in all three and avoided giving an advantage to one by appointing Howard Buffett, who was a civilian undersheriff at the time, to fill his position when he stepped down in September, citing health- and stress-related reasons.
The candidates are Lt. Jon Butts, Lt. Tony Brown and Lt. Jim Root. Democrats Butts and Brown will face off in the March 20 primary election. Root does not have a Republican primary opponent. The general election is Nov. 6.
Addressing the opioid crisis
Macon County will have a new tool in its ongoing battle against opioid addiction: a new prosecutor focused solely on those cases. Sheriff Howard Buffett donated $540,000 over the next three years to the county to fund the new position, which Macon County State's Attorney Jay Scott said would target dealers, not everyday users.
Republican Gov. Bruce Rauner's task force, which appeared at a hearing in Decatur last year, is also working to reduce the number of overdose deaths by one-third in three years. The task force created a helpline at 1-833-2FINDHELP with trained specialists who can connect callers with treatment and recovery-support services. Rauner also signed legislation last year that required drug prescribers to use a database containing patient prescription histories.
Statewide, nearly 1,950 people died from opioid overdoses in 2016. The number was 14 in Macon County, up from the six recorded in 2013, according to the Illinois Department of Public Health.
The future of air travel at Decatur Airport
A new air service provider, Cape Air, will take over at Decatur Airport sometime in the first few months of the year. While details about the transition aren't complete, Cape Air's contract through the federal Essential Air Service program starts in February and runs through 2020.
The U.S. Department of Transportation chose the airline over another provider, SkyWest, that was supported by the Decatur Park District and area business leaders. SkyWest would have provided jet service to Chicago, but the department said federal subsidies would have been too high.
In some ways, Cape Air is similar to current provider Air Choice One: Both offer flights to St. Louis and Chicago on planes with fewer than 10 passengers. However, Cape Air will use twin-engine aircraft rather than single-engine planes, meaning that Archer Daniels Midland Co. corporate policy will allow employees to travel on them.
Further, and perhaps most importantly, Cape Air has ticketing and baggage agreements with larger airlines, meaning that passengers out of Decatur can expect a much smoother experience for connecting flights. The park district is hoping to reach a goal of 10,000 enplanements, or passengers flying out, at the airport, which would mean an extra $1 million in federal money for capital improvements.
Lake Decatur dredging could conclude
The $91 million dredging of Lake Decatur could wrap up next year, ahead of the agreed-upon completion date of December 2019. The project aims to increase the lake's capacity by about 30 percent, or 52 extra days of water supply for Decatur's residents and businesses.
Beginning in fall 2014, crews have been working for three seasons of each year to dislodge sediment from the lake bottom and pump it to a storage basin in the Oakley area. The berms, or barriers, around that basin had to be raised at the start of the project, and rainy weather caused that to be delayed. Since then, it has been generally smooth going for the contractor, Great Lakes Dredge & Dock.
Crews have finished dredging in the lake's Basins 1 and 2, encompassing the southern part of the lake, where the greatest amount of sediment would be removed. In 2018, they are expected to resume work in Basin 3 and then move on to Basin 4.
$3.2 million hole in Decatur city budget
Decatur City Council members this year will have to address the $3.2 million gap in the budget they approved in November. When doing so, council members expressed hope that state lawmakers would come around after seeing the damage they had inflicted on many cities' coffers with several measures that were part of the long-awaited state budget fix in July.
Decatur will lose $1.4 million from a decrease in shares of both the sales tax and state income tax, officials have said.
City staff and council members mentioned several items that might lose funding to help balance the budget. Those include security and cleanup for Decatur Celebration, the Decatur-Macon County Senior Center, Sister Cities program and Coalition of Neighborhood Organizations.
The shortfall also accounts for $1.25 million in estimated back pay owed to Decatur police, who have been working without a union contract for more than a year. After years of negotiations, this could be the year that the city and officers' union agree on a contract.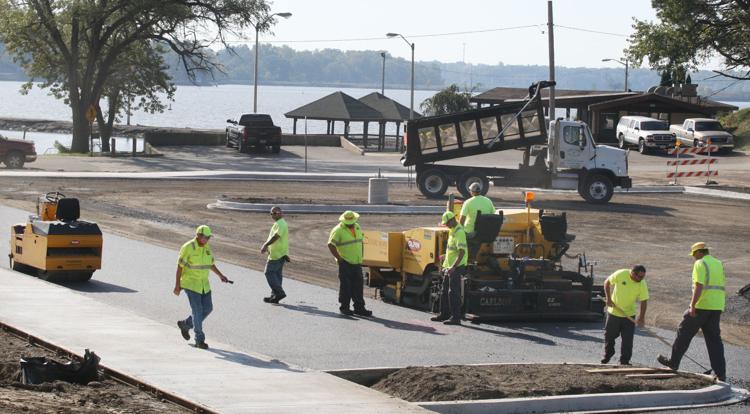 Nelson Park improvements take root
Two central elements of the long-planned Nelson Park lakefront development are set to take shape this year. Decatur Park District leaders plan to open a large amphitheater on the shoreline near Pavilion No. 1, with Lake Decatur as a backdrop for events. The pavilion, funded by a $3.9 million donation from the Howard G. Buffett Foundation, will accommodate about 300 people in fixed seating and another 3,000 on the terraced lawn, officials have said.
Construction is also set to progress on the new water park adjacent to Overlook Adventure Park. The facility, which would replace Fairview Family Aquatic Center on the city's east side, had been set to open this year, but bids came in over budget. District leaders instead opted to break the $9.2 million project into three phases. When it opens, the water park will include a lap pool, leisure pool, sprayground and several types of water slides.
What's being done to solve violence, shootings
Decatur recorded its 10th homicide on Christmas Day, tying with 2011 for the greatest number of shootings in the past decade. The next day, NAACP Decatur Branch President Jeanelle Norman called for the formation of a blue-ribbon committee to study the possible causes for the uptick in shootings. Mayor Julie Moore Wolfe said she was open to the idea and hoped to sit down with Norman to discuss details.
Other community leaders expressed different ideas, with Decatur Police Chief Jim Getz calling for harsher sentences of those who are convicted of violent crimes. The Rev. Courtney Carson, a mentor for young people and school board member, said he wanted to see more community involvement and stricter gun laws. It remains to be seen how the parties might work together on a solution to addressing the violence.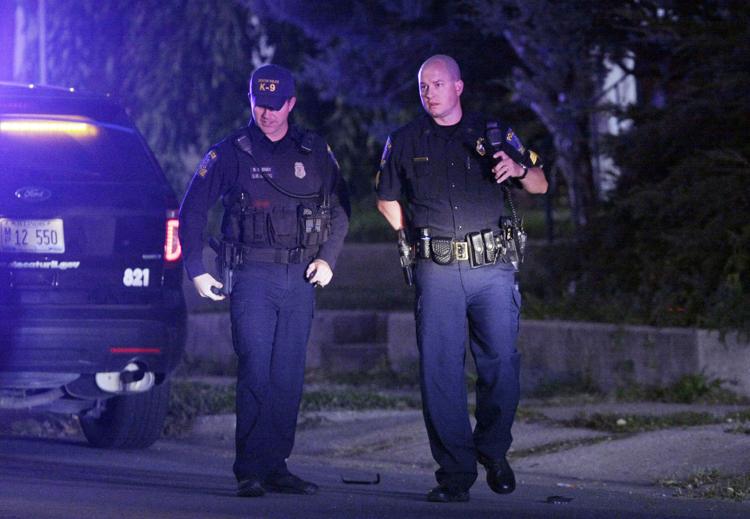 Decatur school district strategic plan unveiled
Leaders of the Decatur School District began crafting a new strategic plan last year after the arrival of new Superintendent Paul Fregeau. The plans are meant to guide the district for five years; the last strategic plan was put in place in 2007 and was meant to last until 2012
Volunteer committees were assembled in the fall and are working to present action plans to the original strategic planning committee in April. The school board will hear the final proposal in May, after the original committee makes whatever changes members deem necessary.
Illinois governor's race
Brace yourself for lots of TV ads. And direct mail campaigns. And every other kind of attention-getting mechanism, because observers widely predict the Illinois governor's race to be among the country's most expensive.
Much will be decided in the March 20 primary election, when a leader will emerge from the wide field of Democratic candidates. Those include: Daniel Biss, a state senator and math professor; Bob Daiber, Madison County regional superintendent of schools; Tio Hardiman, former director of CeaseFire Illinois; Chris Kennedy, a businessman and nephew of President John F. Kennedy; Alex Paterakis, small business owner; and J.B. Pritzker, an entrepreneur and heir to Hyatt hotels.
Incumbent Rauner, a wealthy businessman from Winnetka, has his own primary opponent to contend with: state Rep. Jeanne Ives of Wheaton, who contends the first-term governor has alienated his base on abortion and other issues.