Decatur Celebration needs all of us. That much is clear.
It needs the community in its corner.
The financial picture of this beloved street festival became public with the resignation of Producer Lori Sturgill, who stepped down Thursday. Former board members and volunteers privately have been raising questions about the leadership of the festival, which has been losing money for years. In a document obtained by the Herald & Review, more than 20 volunteers and donors signed a letter saying they wouldn't be participating unless changes were made in leadership.
They've also expressed frustration about losing money while cutting costs.
We've had similar questions.
Let's be very clear about something: We love Celebration. We love the sense of community spirit and pride felt there. It is the highlight of the summer. We want to see it succeed.
Yet we also believe very strongly that this festival is so important to Decatur that organizers have a responsibility to be transparent about the fiscal health of this event.
Herald & Review journalists have written about how efforts to obtain even the most basic information about attendance or revenue have been met with delay or regular old denial. Any pressing was met with unusual defensiveness. It didn't make sense.
The reason organizers cited was that the event was undergoing an audit. But an audit did not preclude them from releasing details about revenue and expenses — important details considering the financial impact of this festival and the numerous nonprofit groups it supports. Important too because of the use of public resources in myriad forms over the years — closed streets, compensated police, use of the Decatur Civic Center — that comes with Decatur Celebration. More than 75 businesses contribute almost $300,000 annually to Decatur Celebration.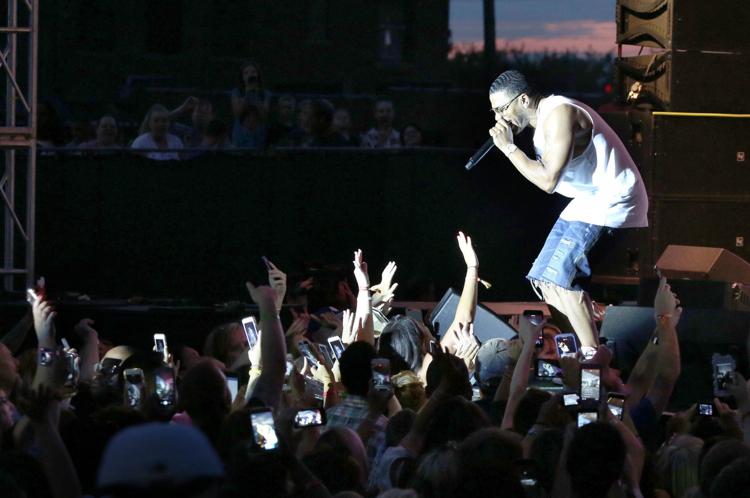 Documents obtained by the Herald & Review show there was a coup happening within, and allegations of confusion about finances. Because the emails from some volunteers were sent to city employees, the Herald & Review was able to access the correspondence through the Freedom of Information Act.
The correspondence showed what no one would go public with: They also had concerns. Big ones. "Unfortunately, it has come to the point that there is entirely too much suspicious activity going on and we will not be affiliated in any way with inappropriate actions of the leadership," the letter says.
What that means has yet to be made clear. Sturgill on Thursday said "it is time for me to pursue other passions."
Randy Baker, a spokesman for the volunteers who wrote the letter, but who did not sign the letter himself, said: "I'm sorry to see her go. She saw it was a time for a change, and I hope it works out for her."
Sturgill's resignation has brought instability at a critical time for the 2019 event, its 34th year. There are bands to book, sponsors to line up and myriad other tasks.
Organizers have said over the years that there have been financial troubles. Some on social media reacted to the news of Sturgill's resignation by saying the event shouldn't continue. We strongly disagree, and we hope this latest challenge doesn't hurt the future of the Decatur Celebration that we love so much.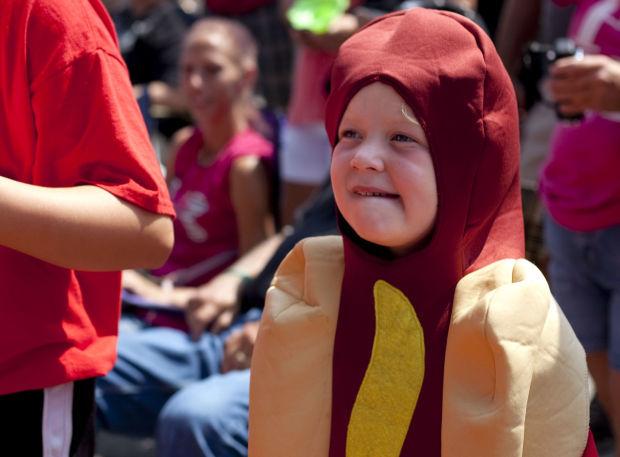 It can't be over for those in this community who use Decatur Celebration as a summer tradition — a place to see neighbors and church friends who moved away years ago but come back.
It can't be over for the kids in the Razzle Dazzle Goodtimes Parade who slather on sunscreen and wave to friends.
It can't be over for the lovers of funnel cake, alligator-on-a-stick and other high-calorie delicacies.
It can't be over for the wine tent or the lawn chairs in Central Park or the Christian music stage or the free water stand.
It can't be over for crowds that pack alongside the civic center to hear music as the sun sets.
It can't be over the nonprofit organizations that benefit.
It can't be over for the volunteers who exhaust themselves for days on end because they too love this event.
It can't be over for them.
Decatur Celebration needs your support.
We know this community comes together when there are challenges. We know we help each other when there is a need.
We need to find sponsors, supporters and donors. We need to change the narrative and position this treasure of the summer for another three-plus decades. We need to see success.
Let's come together, Decatur, to see Celebration thrive.