DECATUR — Nasia Lee had a message that she wanted to share Friday evening. 
The Eisenhower High School senior was one of several student performers during the school's second annual Black History Month program. Lee chose to do a reading of Dishea Strickland's poem "Little Black Girl," because she said she identified with its positive themes of self-love and affirmation. 
"It's okay to be you in your skin," she said. "It's okay to be darker than most. Embrace that, love that, be you."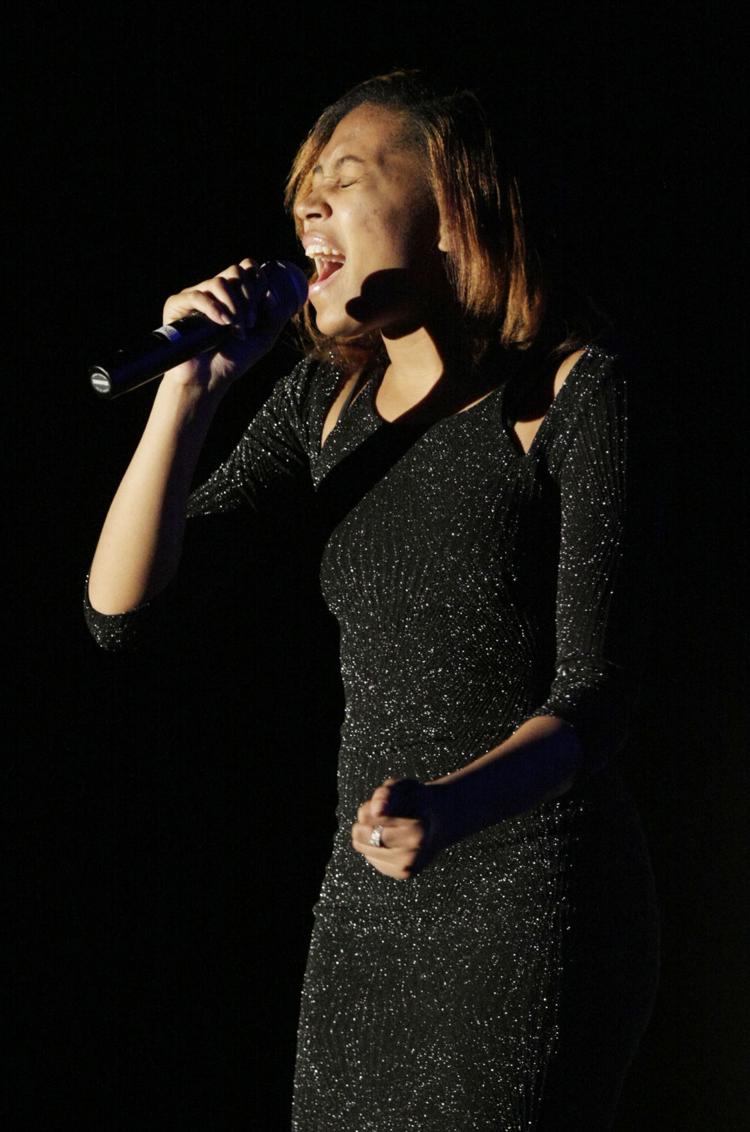 Students, staff and a variety of community members were present as Lee and others expressed their love for black culture and celebrated pioneering African-American figures through poetry, song and dance. The theme of this year's event was "Honoring the Black Power," which organizer Christopher Young said extends beyond individuals that are known on a national scale. 
"It's nice to honor our black people," said Young, a security guard at Eisenhower. "Not just people like Dr. Martin Luther King, who was a great man, but I'm speaking for the people that I know who have shown black power in Decatur."
Young said he had individuals like former Macon County Sheriff Roger E. Walker Jr., the Rev. Aubrey Hudson, who founded Robertson Charter School in 2001, and the Rev. Thomas E. Walker in mind as local black leaders who have made a positive difference within the community. 
Their accomplishments, along with those of several other prominent black leaders in Decatur, were acknowledged during a brief history of the city. 
"Presidents Day is only one day," said Crystal Young, who presented the historical account. "We should appreciate this month because we get 28 days."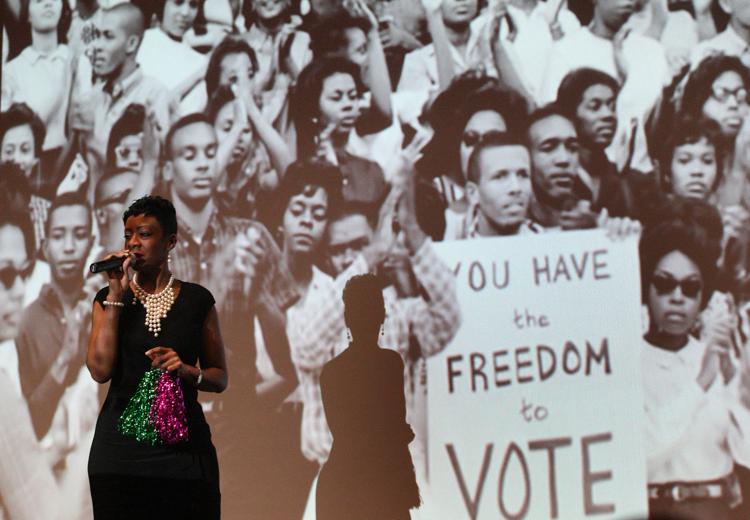 Jarmese Sherrod, mass media professor at Richland Community College, gave a keynote address that drew upon her life experiences and how she continues to take influence from the words and actions of people like Harriet Tubman and Barack Obama. 
She encouraged the audience not only to be inspired by them, but to also find inspiration and power within themselves to bolster the black community beyond Black History Month and face any adversities that may come. 
"If you fall — and I don't know about you, but I hate the floor — you've got to pick yourself back up," Sherrod said. 
Other speakers and performers included sheriff's Lt. Antonio Brown and a group of Eisenhower students and faculty, including principal Amy Zahm-Duncheon, who performed a dance set to Lauryn Hill's "Joyful Joyful" at the program's end.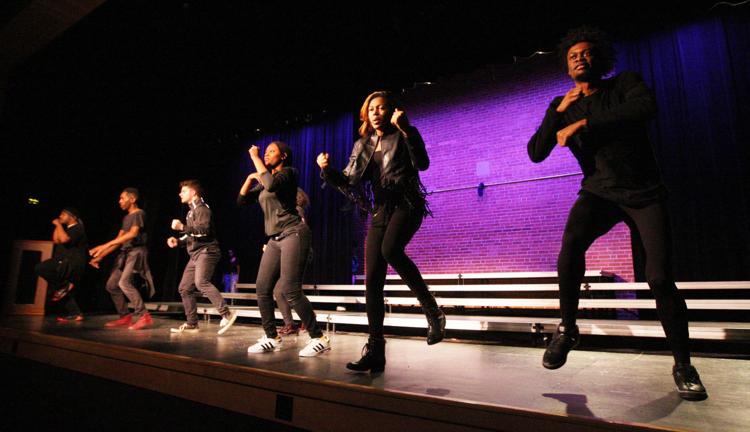 Young said he was encouraged by how supportive the school and the community has been toward his efforts to put on the program. 
"I'm overwhelmed with joy," he said. "Not just overwhelmed because there's so much to orchestrate, but there's just so much joy in the feedback I've been getting. I'm just so overwhelmed with that."
The program is expected to continue next year, and hopefully for many years after that, Young said. While this was the first and only time Lee was able to participate in it, she plans to continue spreading her message once she leaves Eisenhower.
"This is to show that black people do have more assets than people think," she said. "Embrace that you are black, and you are beautiful."