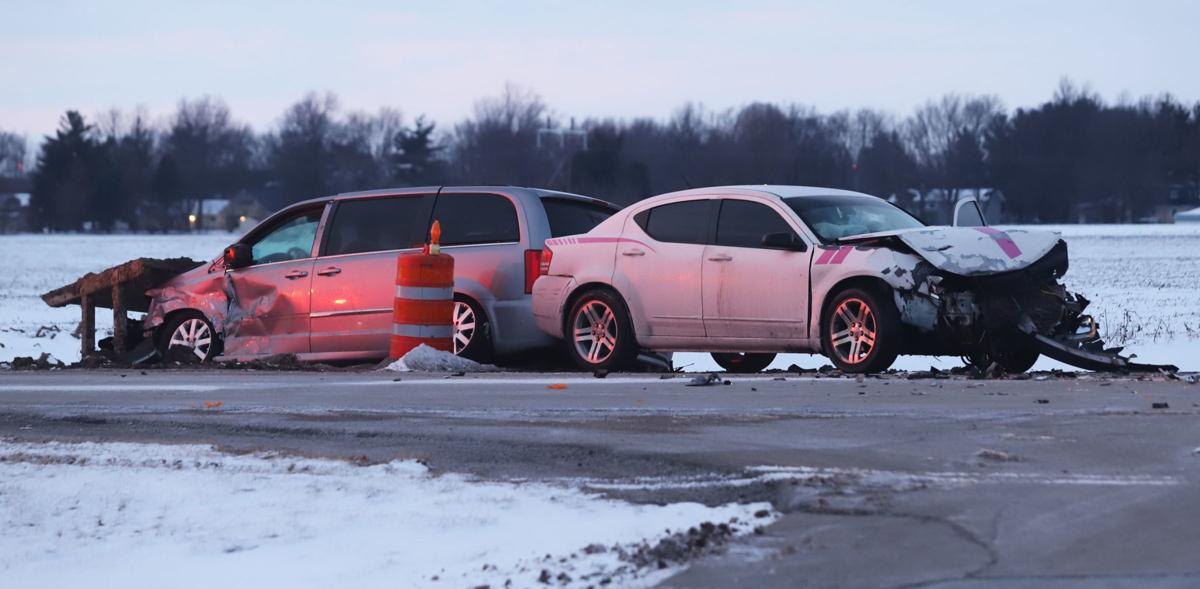 DECATUR — Two women were taken to Decatur Memorial Hospital with minor injuries after a crash on the city's northwest side Monday evening. 
Sgt. Adam Jahraus said police were sent to Westlawn Avenue and West Mound Road at 5:36 p.m. A Dodge Avenger driven by a 20-year-old Decatur woman was traveling northbound on Westlawn and ran a stop sign at the intersection, colliding with a Chrysler Town & Country minivan that had been westbound on Mound, he said. 
The minivan, driven by a 32-year-old woman from Illiopolis, was then forced off the road and into a trench box, a type of structure used to protect workers handling utility or other work inside of a trench. Two children in the minivan, ages 1 and 3, were not hurt. 
You have free articles remaining.
The driver of the Dodge Avenger was ticketed for disobeying a stop sign, Jahraus said.