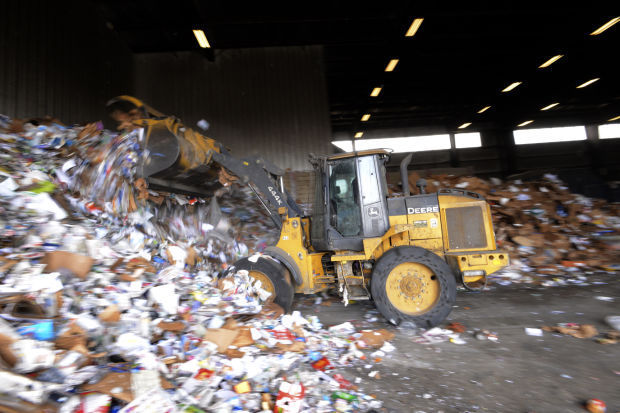 DECATUR — Months after China imposed strict regulations on recyclable materials from many countries, including the United States, Decatur and Macon County officials say area recycling operations have felt the sting of the bans. 
"What that means is China used to be a large consumer of these products, and since they're no longer allowed to import them, we've had to seek alternative markets to sell the products," said Todd Shumaker, vice president of sales for Midwest Fiber. The Central Illinois-based company offers recycling and shredding services to Decatur, Bloomington, Peoria and other locations. 
Through its "National Sword," policy first implemented on Jan. 1, China has banned 24 categories of solid waste from entering the country – including various plastics and unsorted mixed papers. That policy also tightened standards on what materials China does accept, in hopes of lowering contamination levels to .5 percent or better. 
Neither the city nor the county recycling programs have had to make any significant changes to their recycling programs to adjust to the terms of the National Sword policy, but Shumaker said the regulations have forced his company and others around the nation to seek alternative markets, such as Vietnam or India, to sell recycled materials to.  
The high contamination standards have also pushed Midwest Fiber to be extra cautious with the materials that it sorts for export, he said.
"To make sure that the quality of the material that we sell is at a higher level, we've had to slow down our processes or seek more employees to make sure it's good and clean," Shumaker said. 
China was once the world's largest importer of recycled commodities, collecting an estimated 16 million tons in 2016 from the U.S. alone. The items were turned into products that fueled a massive building boom. 
But they also were faced with dirty and tainted recyclables, like paper towels, food containers and diapers. The issue was the topic of the 2016 documentary, "Plastic China," which showed families climbing mountains of products in search of salvageable items. 
China in 2017 adopted a new policy and submitted a notice to the World Trade Organization that said: "To protect China's environmental interests and people's health, we urgently adjust the imported solid wastes list, and forbid the import of solid wastes that are highly polluted."
The issue has forced some communities across the U.S. to stop accepting low-grade recyclables or items that are difficult to process, or explore raising fees. Others are working to meet the tough new standard. 
Midwest has increased its workforce by at least 20 percent to keep up with China's strict anti-contamination demands, which Shumaker said has been a costly measure for the company.
Its efforts to provide high-quality recyclables is sometimes aggravated by residents who adhere to the practice of "wishful recycling," which Laurie Rasmus described as putting items in recycle bins that they believe or hope are recyclable even through they are not. 
Rasmus said the China restrictions are costing the environmental management department more money per ton to have its collected recyclables taken in for sorting.
To help lower wishful recycling in the county and as a way to take the restrictions in stride, Rasmus said her department is working on creating new decals for its collection boxes that better explain what items can be recycled. 
For example, one item that Rasmus said can cause headaches for recyclers are plastic bags. Although plastic bags are recyclable, she said, they are not accepted by single-stream recyclers like the county and city because they can wreak havoc on separation equipment.
Single-stream recycling is the method of mixing recyclables together as opposed to separating them by type. 
"That's a big problem," Rasmus said. "It's clear that we are receiving contaminates that don't belong there."
The city implemented its single-stream recycling method in 2011, and Interim City Manager Billy Tyus said that officials initially anticipated only 30 percent of Decatur residents would participate in it by 2020.
As of 2018, Tyus said the program's participation is well over 50 percent, which is a strong sign that people have taken to the single-stream method instead of separating recyclables into multiple bins. 
"A lot of it is that the program is easier than it used to be," he said. "You just put those materials into the bin, and that's it."
Tyus agrees that the idea of wishful recycling has become an issue, and encourages those who participate in the service take the necessary steps to ensure they don't spoil recyclable materials due to contamination.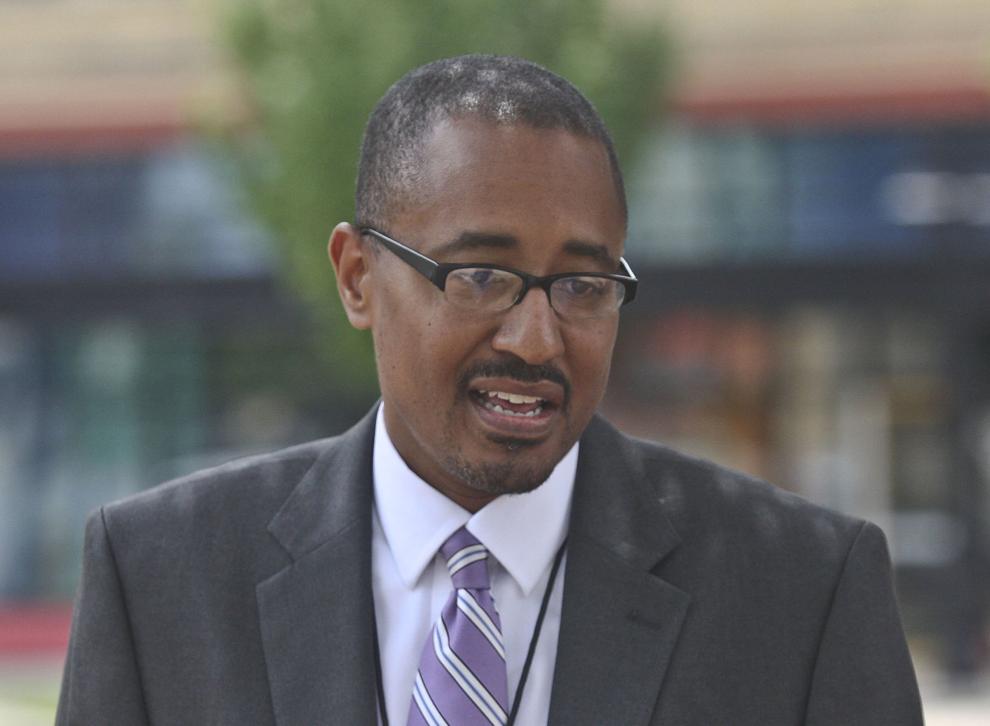 If anyone is curious about what materials are allowed to be put into the blue recycling bins provided by the city, they need only refer to the guide printed on top of the bin lids, he said. 
Rasmus and Shumaker say that while the situation with China has created issues for recyclers, a positive outcome of it all could lead to a resurgence of American businesses to buy more recycled materials and use them in the states instead of shipping them overseas. 
That long-term dream won't become reality overnight, Shumaker said, but he finds hope in the fact that some Chinese companies are purchasing paper mills in United States and reinvesting in the industry. 
"The demand for some recyclables is going strong," Shumaker said. "I'm hoping that domestic opportunities open up for that in the near future."
Contact Jaylyn Cook at (217) 421-7980. Follow him on Twitter: @jaylyn_HR