DECATUR — As he stood with his family holding boxes filled with ham, milk, eggs and more, Darryl Burnett said he felt he had received a blessing. 
Burnett was among the residents who braved the rainy weather Thursday afternoon for Crossing Healthcare's third Healthy Food Distribution. The clinic, at 320 Central Ave., serves Macon and surrounding counties, providing care to more than 19,000 patients in 2016. 
Thursday's event allowed patients and community members to receive free, healthy groceries in time to help fill the fridge for Easter Sunday.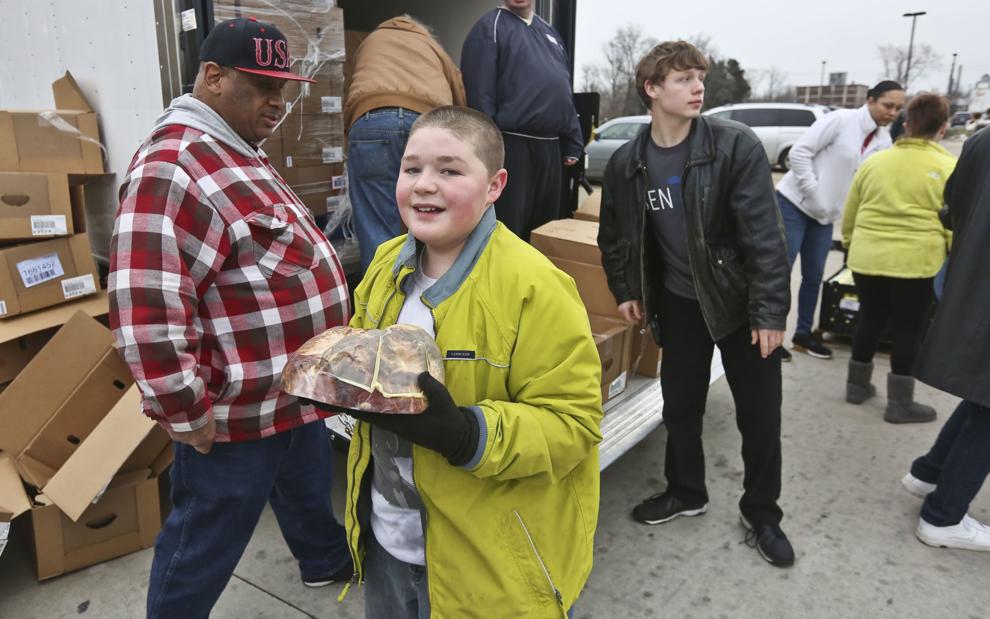 Burnett said he considered the event to be beneficial to those who could use a hand during hard financial times. "This is great," he said of the distribution. "It's been really helpful."
More than a hundred people arrived during the event's first hour, and Crossing's Chief Medical Officer Dana Ray said the 13,000 pounds of groceries on deck was enough food to serve 350 registered community members. The only requirements were to sign up inside of the facility and to bring a box or a laundry basket to store the food, she said.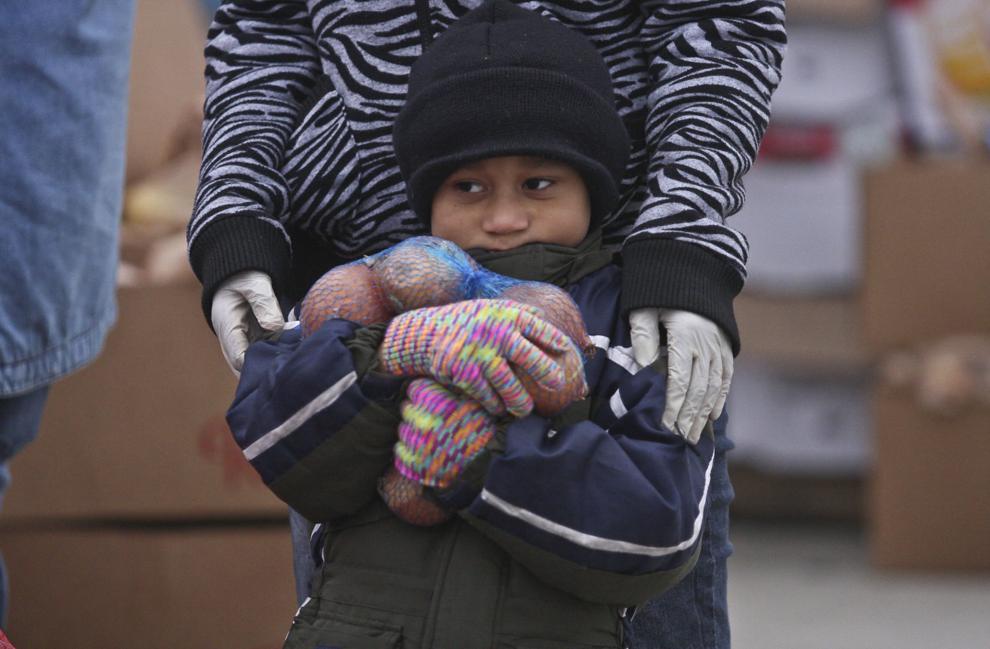 Sponsored along with the Northeast Community Fund, AT&T, Illinicare Health and Kroger, the event was created to both recognize that March is National Nutrition Month and to assist residents who face the threat of hunger, Ray said. 
"We know there's a lot of food insecurity going on, especially during certain times of year," she said. "This is our opportunity to help people during some tough times."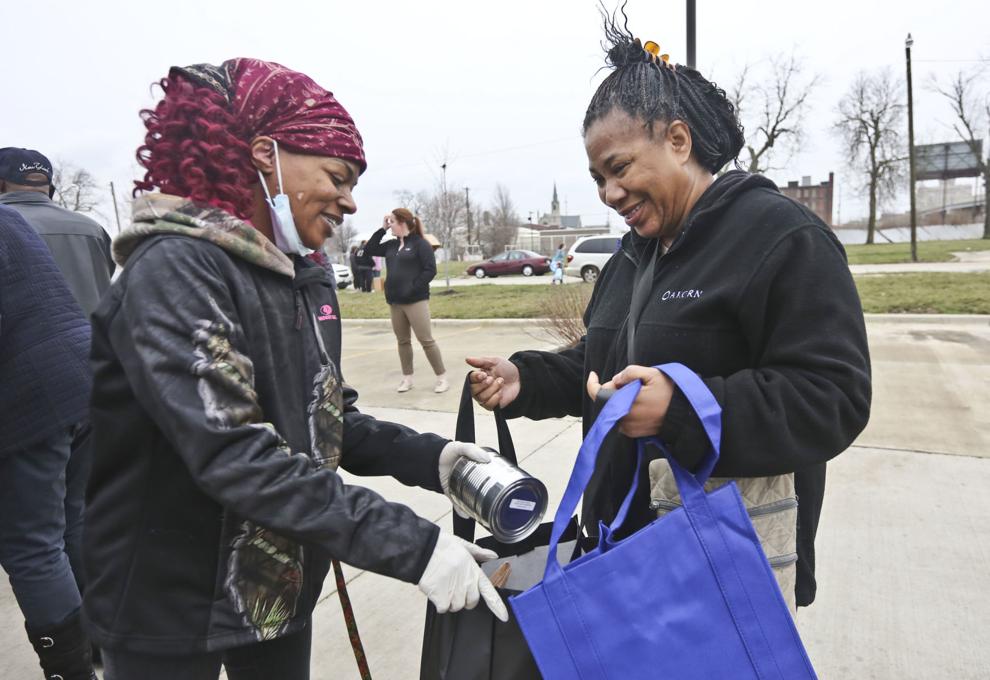 In addition to the food distribution, Ray said, the event also offered attendees opportunities to connect with a variety of social services, such as Baby TALK, the Salvation Army, Heritage Behavioral Health Center and the United Way of Decatur and Mid-Illinois, among others. 
"Knowing that kind of stuff really helps out when you're new here," said Sarah Mort, who recently moved to Decatur.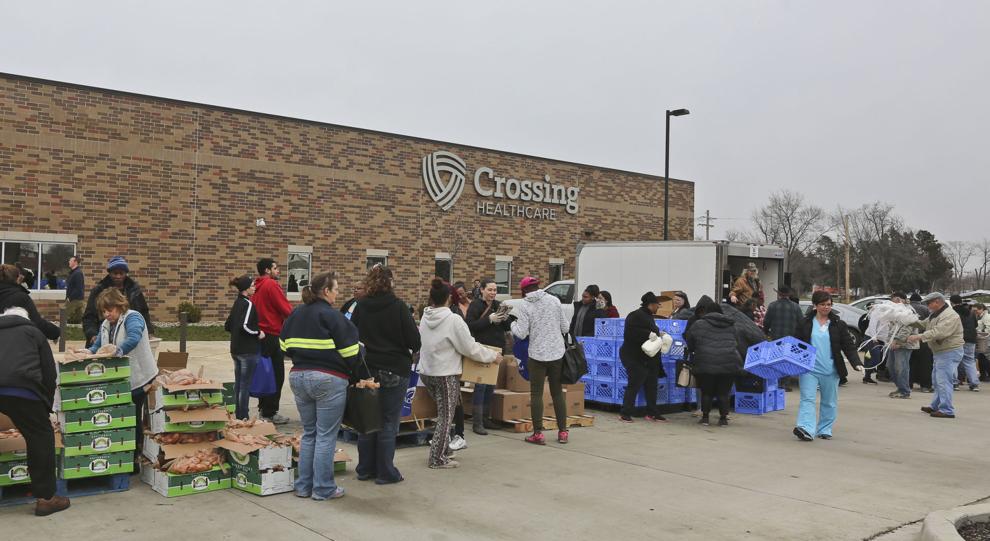 This year, the center also plans to expand its garden, which is located across the street and allows patients with diabetes and other conditions to receive a prescription for fresh produce. 
Ashleigh Edmonds and Margaret Hodges volunteered during the distribution event, and were inspired by Crossing's willingness to reach out to the community. Both take Zumba classes at the health center, and said they were asked to volunteer at last year's event. They plan to continue volunteering at the event for the years to come.
"(Crossing) does so much for the community," Edmonds said. "So we love to participate."