DECATUR — Citing the city's plan to highlight apprenticeship and vocational training programs, J.B. Pritzker said Friday that Decatur has turned itself into a model the rest of the state could follow.
The Democratic candidate for governor, joined by U.S. Senator Dick Durbin, D-Springfield, made the comments while taking part in a roundtable discussion Friday afternoon at the IBEW Local 146 Training Center.
The discussion, which included local elected officials, educators and representatives from local labor unions and businesses, was meant to showcase ways to strengthen the middle class and get people into the workforce without following the traditional four-year university path.
"Decatur, I think, is a real center for opportunity for us to demonstrate that about our state," said Pritzker, who defeated four other candidates in the March primary election to face first-term Republican Gov. Bruce Rauner in November. 
The visit was part of Pritzker's three-day, 12-stop "Unite for the Middle Class" tour across Illinois as he visits education and workforce training centers.
The stop came just a few hours after Pritzker was endorsed by AFSCME Council 31, the largest union of public service workers in Illinois. The union did not endorse any candidates in the Democratic primary election.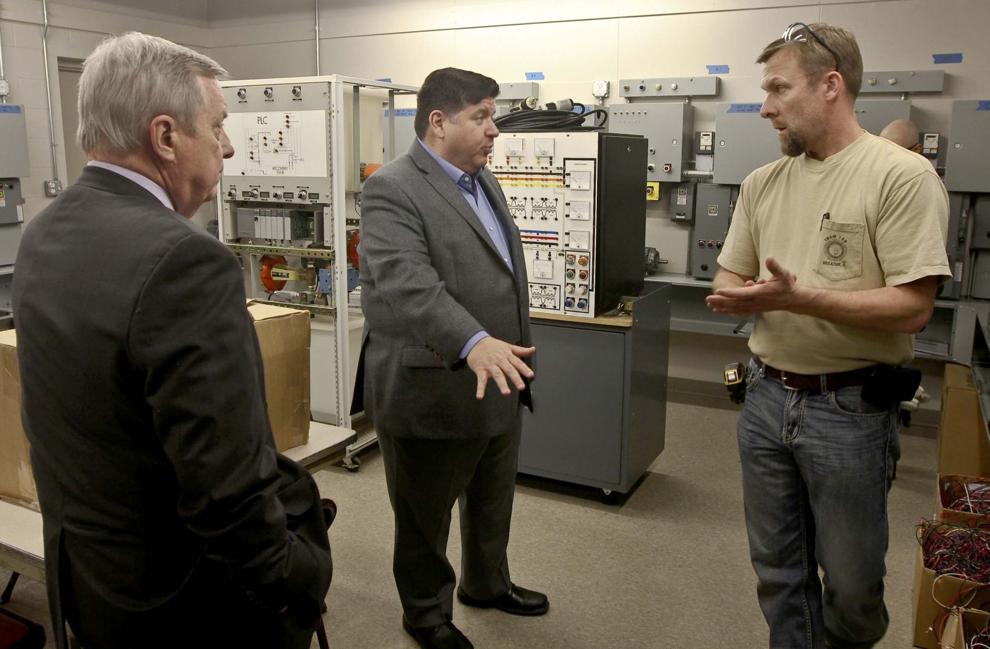 Among the items brought up during the roundtable was the creation of the Dwayne O. Andreas Ag Academy, a program paid for by a $1.65 million grant from the Howard G. Buffett Foundation to introduce high schoolers to a career in agriculture. Other projects include efforts by the unions and Decatur School District, Richland Community College and Millikin University to highlight all the opportunities available to students, specifically through projects like the annual Decatur Area College and Career Fair.
Such initiatives at the local level are great, Pritzker said, said he wants the state to do more to get these programs into more schools and communities. To do that, he said the state could change the way it funds K-12 schools to add more resources or incentivize communities to create such programs.
The idea, Pritzker said, is not to discourage students who want to go to college, rather it will help those who want to start a middle-class or better career after high school.
"And if they choose that, they should have opportunities to get a skill so they can get a head of household income and be able to raise a family," he said.
Most of the half-hour roundtable involved local officials telling Pritzker about how things are currently being done and ways that the state could assist. Among the ways raised by Decatur Mayor Julie Moore Wolfe and others was for a more "stable" situation in Springfield that allowed for more certainty when budgeting or recruiting potential businesses.
"It really seems (Decatur is) on the verge of greatness," Moore Wolfe said, adding the state could assist the city in achieving that goal in ways such as repairing state roads like U.S. Business 51, which runs through the heart of the city.
"The state won't pave our roads, and people are running away from Illinois, and it hurts us."
Pritzker said during and after the roundtable that he will make creating a capital bill a priority if elected in November.
How to pay for for those capital projects remains to be seen.
With President Donald Trump's administration asking for an 80 percent match in local and state funds for infrastructure projects, Pritzker said state leaders will have to look at a number of revenue streams to pay for a capital bill, likely to cost billions of dollars.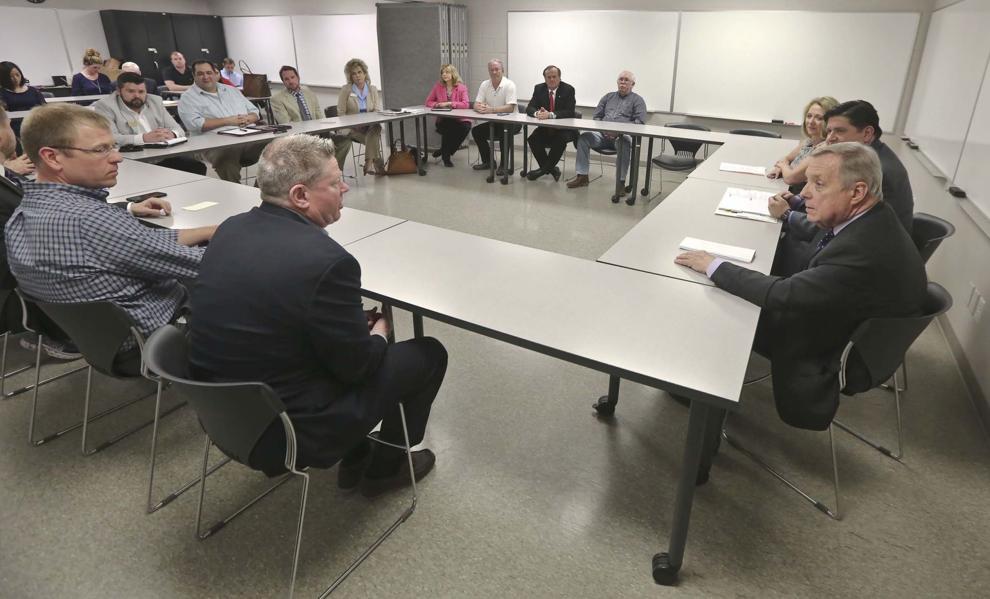 Options floated by Pritzker on Friday include paying with revenue from a graduated income tax he hopes to get approved once elected, revenue from legalizing and taxing marijuana and, when the state's credit rating improves, borrowing.
Regardless of where the dollars come from, he said after Friday's meeting that short-term costs will have a lasting impact on the economy of Central and Southern Illinois.
"It pays back for the people of Illinois to invest in our infrastructure because we attract jobs when we do it," Pritzker said. "And under Bruce Rauner, with no capital bill and very little investment in infrastructure, we're losing jobs."