The position of the EIU chapter of the University Professionals of Illinois is that the plan isn't safe enough and won't provide enough inform…
Moultrie County Health Department confirmed 27 positive cases of the coronavirus on Wednesday.
Latest positive cases bring county total to 675.
Police reports said a Decatur girl under the age of 13 tried to use her school-issued iPad to record evidence to show her mother that 43-year-…
Three area counties each reported more than 20 new cases of COVID-19 on Wednesday.
Shelby County Health Department said current county total is 91.
The state on Tuesday announced another 20 COVID-19-related deaths and 1,549 new confirmed cases of the virus.
The Macon County Health Department continues to encourage county residents to implement social distancing and face covering practices in order…
Health officials say latest cases brings county total to 88.
The state on Tuesday announced another 20 COVID-19-related deaths and 1,549 new confirmed cases of the virus.
Sworn affidavits name the 37-year-old woman as the prime suspect in burglaries July 28 and Aug. 2 that targeted a Dollar General and Discount …
A Decatur man who died in a motorcycle crash was identified Monday as 67-year-old Richard E. Weller.
The edge of a major storm that swept across northern Illinois on Monday afternoon caused pockets of power outages in portions of Macon County.
The National Weather Service in Lincoln predicts isolated thunderstorms
Three people were airlifted to regional hospitals following two motorcycle accidents Saturday in Fayette and Marion counties.
A new laundromat building in Decatur filled with smoke Sunday afternoon when towels in a dryer caught fire.
Detective Sgt. Chris Copeland said the rear window of the vehicle was shot out and a bullet hit the headliner.
Decatur Fire Department's Tower One ladder truck is out of action after being hit by a driver who ran a red light while the truck was on its w…
Eyewitnesses described a street gunfight breaking out in Decatur, but police had no reports of injuries.
The county has had 623 positive results for COVID, the Macon County Health Department said.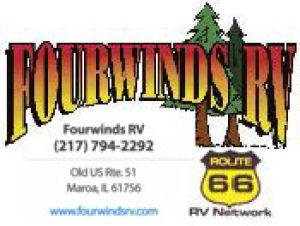 Tanzyus Logan Funeral Service and Care

The Illinois Department of Public Health reported 2,190 new cases on Saturday, the second straight day the caseload has exceeded 2,000 cases. …
National Weather Service is warning Central Illinois of the possibility of scattered thunderstorms Saturday
Decatur crews responded to a fire Friday night in a garage. No injuries were reported.
Police Chief Jim Getz said the three cases are the first for the department since the coronavirus pandemic began taking hold in March.
Decatur firefighters worked into the early morning hours Friday extinguishing a house fire at 920 E. Garfield Ave.
An employee at the Taylorville McDonald's restaurant tested positive for the coronavirus.
To date, the total number of cases in Macon County is 579.