DECATUR — Macon County Health officials announced on Tuesday 19 positive cases of COVID-19 through the holiday weekend.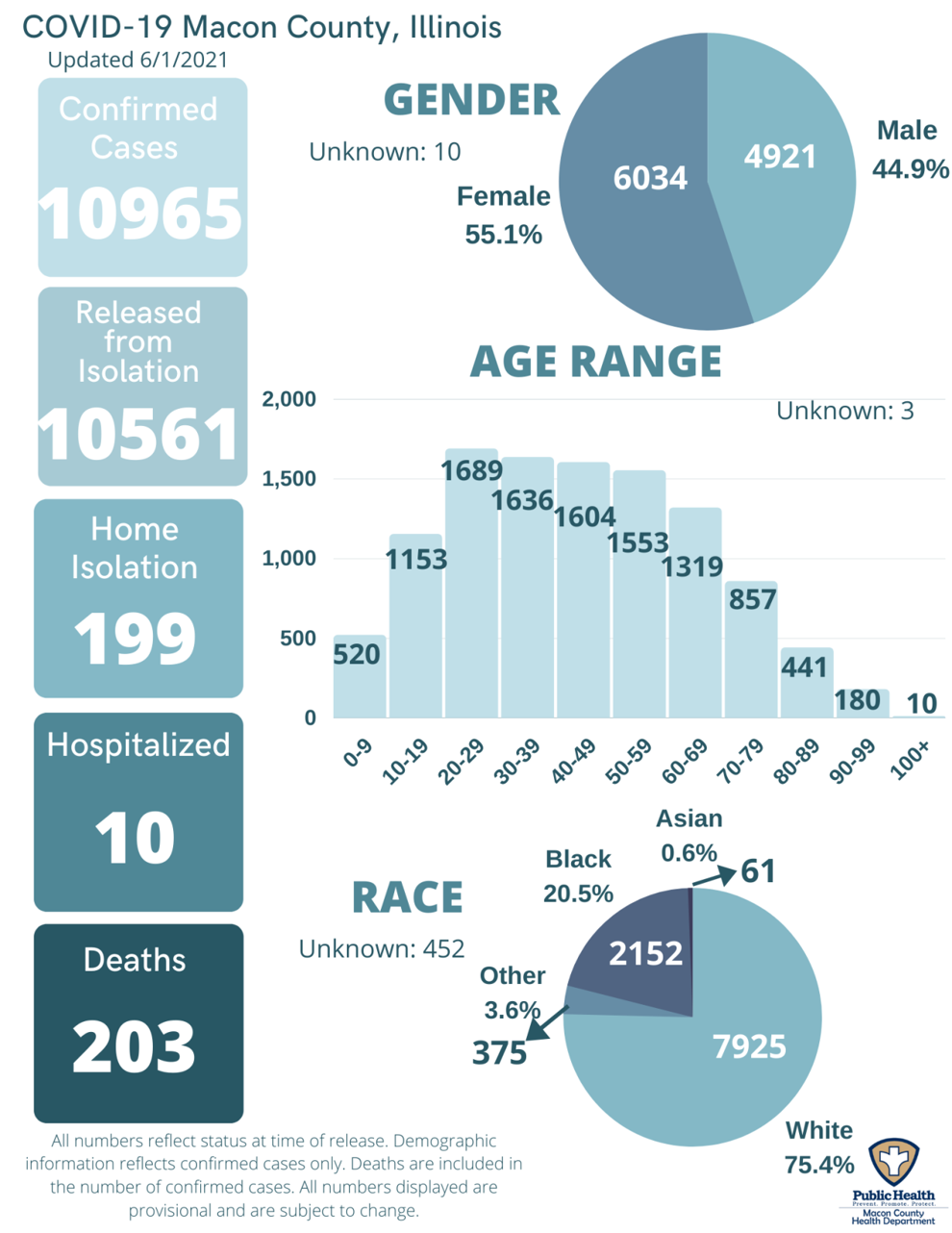 Officials said the latest cases bring the county's total to 10,965 since the pandemic began last year.
Of those, 199 are in home isolation, 10 are hospitalized and 203 have died.
More than 67% of Illinois adults have received at least one COVID-19 vaccine dose and nearly 51% of Illinois adults are fully vaccinated, according to data from the Centers for Disease Control and Prevention.
---
Contact Donnette Beckett at (217) 421-6983. Follow her on Twitter: @donnettebHR