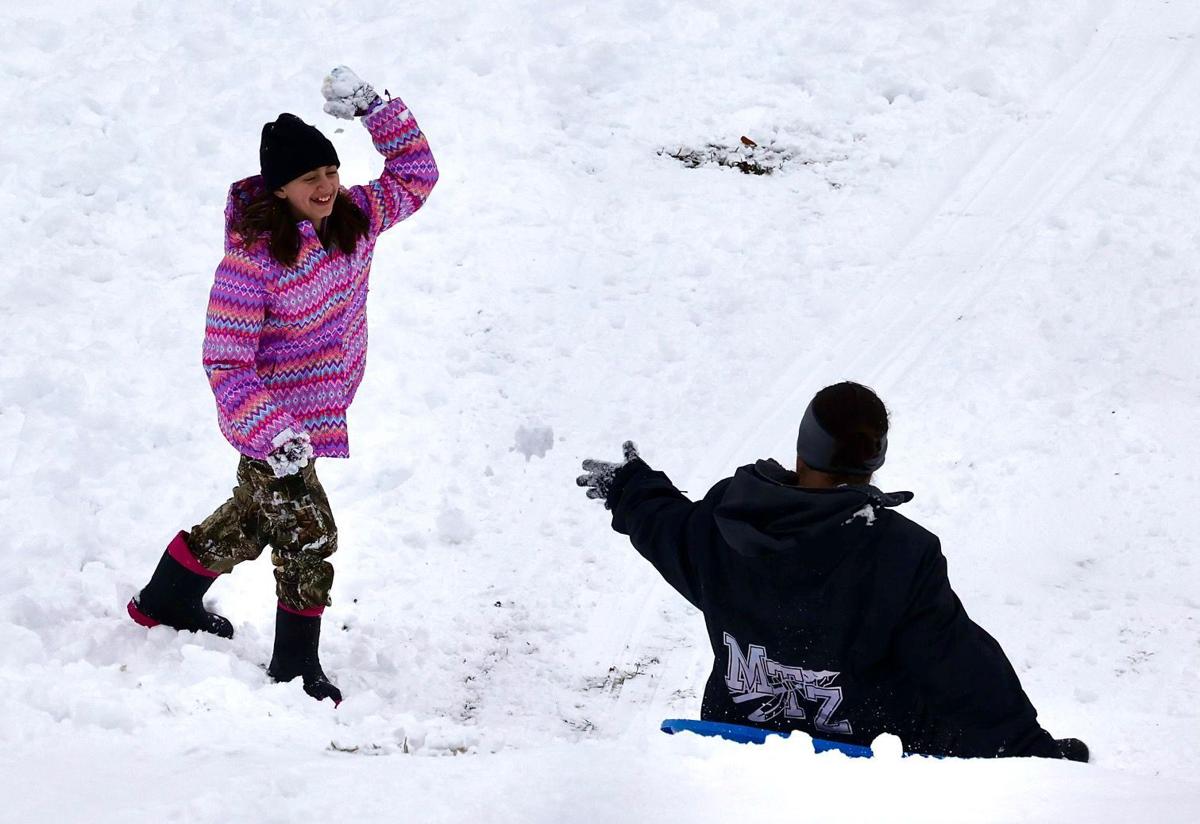 LINCOLN — Weather officials say the Decatur area saw around four to eight inches of snowfall overnight Saturday, but it may not hang around very long.
Snow accumulation in areas outside of Macon County along Interstate 72 totaled upwards of 10 inches, according to Scott Baker, meteorologist with the National Weather Service in Lincoln. The weather service had initially forecasted a high of two inches of snowfall.  
"There was a heavy band of snow that developed as the system moved through the area," Baker said. "That's why we ended up getting a lot more than what was originally forecasted."
The NWS reports Mount Pulaski in Logan County and Warrensburg in Macon County received 4 inches of snow. Argenta received 6 inches of snow and several other area towns, such as Monticello, reported 8 inches of snow. Cisco reported 9.8 inches of snow at 6:30 a.m.
Meteorologist Chuck Schaffer said the snow isn't expected to stay long, as fairly mild temperatures in the high 40s are predicted for the next few days that should contribute to melting the snow. No major weather systems are expected over the next several days, either, according to Schaffer.
"There will be a little bit of melting today with highs getting above freezing, especially with roads getting cleared with salt as the day goes on," Schaffer said Sunday morning. 
Conditions of cloudy skies, a high of 34 degrees and light winds reaching 10 mph are forecasted for the rest of Sunday.
---
HISTORY PHOTOS: Snow photos from years past in the Decatur region
Contact Garrett Karsten at (217) 421-6949. Follow him on Twitter: @GarrettKarsten