DECATUR — Buddy, can you spare a lawyer?
Or more specifically, a prosecutor with the skills and aptitude to be an Assistant Macon County state's attorney. Right now, Macon County State's Attorney Scott Rueter is in the market to recruit four of them, which is how many he is short.
He said his prosecutorial team consists of 13 lawyers, including himself, and that's a tough legal challenge to meet for an office that handles some some 5,300 cases a year, from traffic infractions to murder.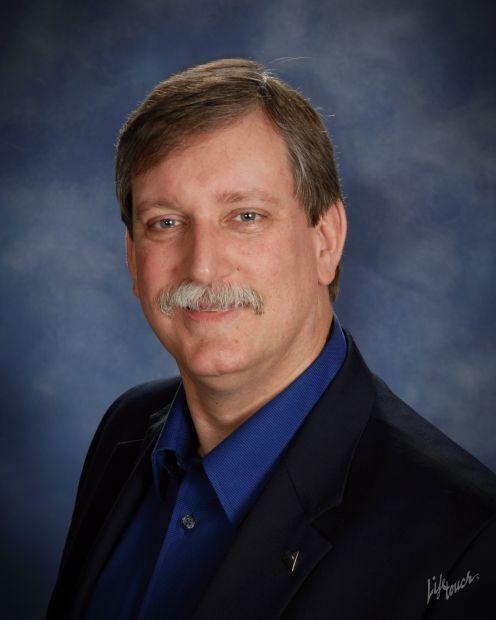 Looking out over a bleak legal landscape, Rueter said the prospects for any kind of easy recruitment must be treated as hostile. "It's not just Macon County, it's all over Central Illinois," he said, describing a crippling shortage of prosecutors.
"Sangamon County, McLean County, Champaign — all of us are having difficulty finding and attracting people to work in this part of the state."
What's going on? That is a more difficult case to crack. Rueter does acknowledge that Central Illinois does not have the attractions of salaries and perks found in bigger urban areas like Chicago and its hinterland. But he has also noticed other long-term trends out there which aren't helpful.
"I do know there are less people going to law school and, of the people that are going, there are less people graduating and, of the less people who are graduating, there are less people that are managing to pass the bar," he said.
"And so the number of new attorneys entering the workplace these days is actually down fairly significantly from, like, 10 years ago."
(The bar exam is the qualification that enables lawyers to practice. Candidates have to score 266 out of a possible 400 points to make it. The latest pass rate listed for Illinois was 68%; the toughest state bar is apparently Vermont, with a pass rate of barely 50%.) 
The shortage is not universal; several counties in the region, including DeWitt, said they were fully staffed. But for those who are affected, it comes as prosecutors across the state are preparing for significant potential changes under the Pretrial Fairness Act, a component of the broader criminal justice reform legislation known as the SAFE-T Act.
The measure would eliminate cash bail for criminal defendants and change pretrial procedures, requiring prosecutors who wish to keep a suspect in custody to petition the court for pretrial detention and argue the matter at a hearing. The law was set to take effect Jan. 1, but its implementation was delayed by the Illinois Supreme Court, which is preparing to hear arguments in a lawsuit filed by over 60 county state's attorneys objecting to the legislation. 
Illinois is not alone in facing a dearth of prosecutors. Nelson Bunn, executive director of the National District Attorneys Association, told Reuters last year that the problem extended across the country. "It's not limited to large jurisdictions versus small jurisdictions," he said. 
In Dodge County, Wisconsin, there were no full-time prosecutors remaining in the district attorney's office as of mid-January, according to the Watertown Daily Times. Last month, KSAT-TV reported that judges in Bexar County, Texas, worried about a lack of prosecutors leading to a delay in trials; 16 people had resigned from the district attorney's office in the prior month. And a spokesperson for the Indiana Prosecuting Attorneys Council earlier this month told a lawmaker committee that the state was short 440 prosecutors and several counties were operating with significantly fewer prosecuting attorneys than their caseloads demand, according to Inside Indiana Business. 
Asked how he plans to try and scare up more attorneys, Rueter jokes about "taking clubs and sacks and going to law schools." At least, he's jesting about the clubs and sacks part, but isn't ruling out at least some local law school visits.
In the meantime, he's hitting bulletin boards at those schools and lots of social media recruitment sites — which did score him one new hire recently — and pursuing any kind of outreach that might put him face-to-face with a qualified candidate.
"I don't care if they are experienced or just out of law school, it's the matter of finding the right person," he said.
Some of the shoes he's looking to fill recently belonged to former Assistant Macon County State's Attorney Tammy Wagoner. She recently left the office after landing a plum job as part of the general counsel staff at the Illinois State Police.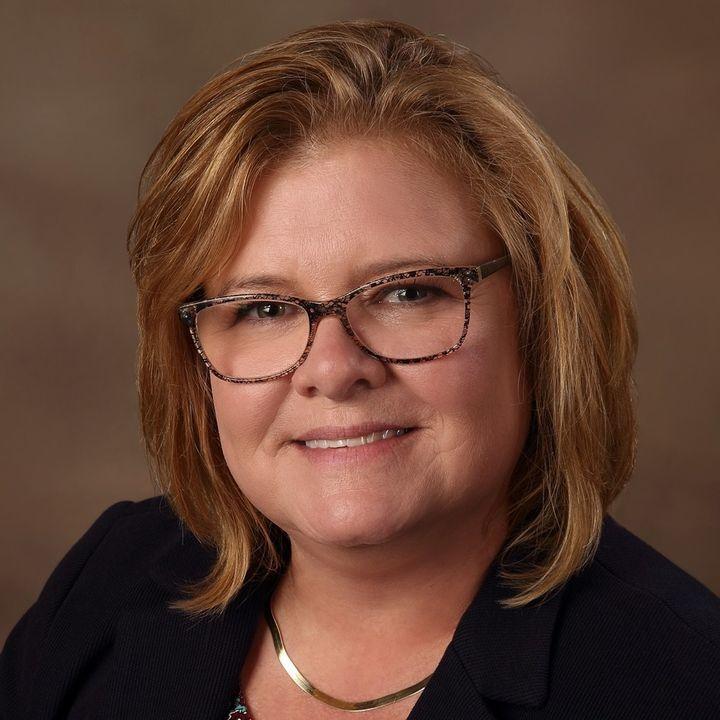 Wagoner had been the Democratic candidate for Macon County state's attorney who lost to Rueter in 2020, and then surprised many by accepting an offer to come work for him. The two had known each other for years, had previously worked well together, and Wagoner says it was a good fit.
She sympathizes with her former boss's struggle to find someone to replace her, and wonders if prosecutor recruitment is going the same way as police officer recruitment, which is also struggling.
"We're all kind of part of that same law enforcement group, and all of our numbers are down," she added.
It's a little calmer over in Moultrie County, where the entire prosecutorial office consists of State's Attorney Tracy Weaver and one assistant state's attorney, Elizabeth Dobson.
Weaver has been in the job since 2018 and, in that time, said she has only had to hire two ASAs: Dobson and her predecessor, Daniel Guido. She did note in an emailed comment, however, that when she advertised for an ASA several years ago, "I only received a handful of resumes over a period of several months… the issue with hiring new prosecutors is a problem many state's attorney's offices are facing."
Weaver specifically cited the difficult situation over in neighboring Coles County.
"Traditionally, the office here would be myself and five assistants (state's attorneys)," Coles County State's Attorney Jesse Danley said. "Right now, I've got myself and one assistant."
Danley said turnover and staff moving on to better things is a settled part of the nature of work in smaller, downstate prosecutorial offices and he's glad to see that happen for attorneys' careers. What's changed, however, is the struggle to find anyone to take their places.
"I've advertised on every possible media that I am aware of and they (job candidates) are just not here," he added.
Danley said he has worked with a cooperative county board to make Coles County ASA jobs as attractive as possible and said "we're right in the middle as far as salaries go."
But he fears, like Wagoner, that other forces may be at work. He believes the perception of state support for law enforcement was damaged by the passage of the controversial SAFE-T Act, which he said was seen by many as making it harder for law enforcement to do its job.
"I think the Act has hurt our profession," he added.
And, in its wake, the grinding problem of recruitment persists. Danley insists he loves his job but right now is having to burn the legal candle at both ends by working 100 hour weeks. He said the office of the attorney general has offered some help to cover cases but that assistance is limited and won't last forever.
The Coles County state's attorney said he would like to get out and do more in-person recruitment, but he's too busy prosecuting these days to abandon the office in search of more prosecutors.
"So I don't know what the answer to the question of recruitment is," he added. "And that is what is so scary right now."
---
PHOTOS: Worker's Memorial Day at Macon County Courthouse
workers memorial service 2 04.27.18.jpg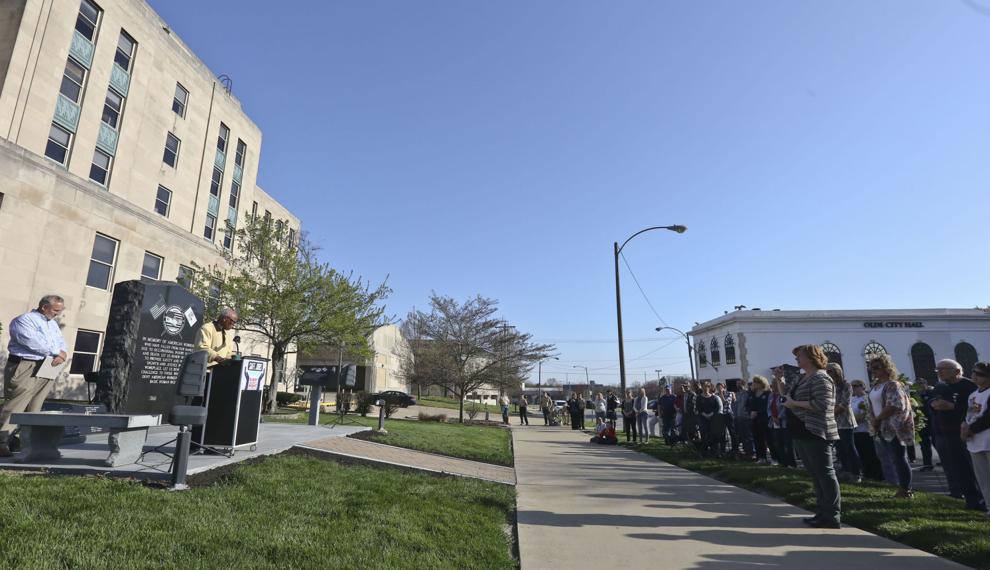 workers memorial service 3 04.27.18.jpg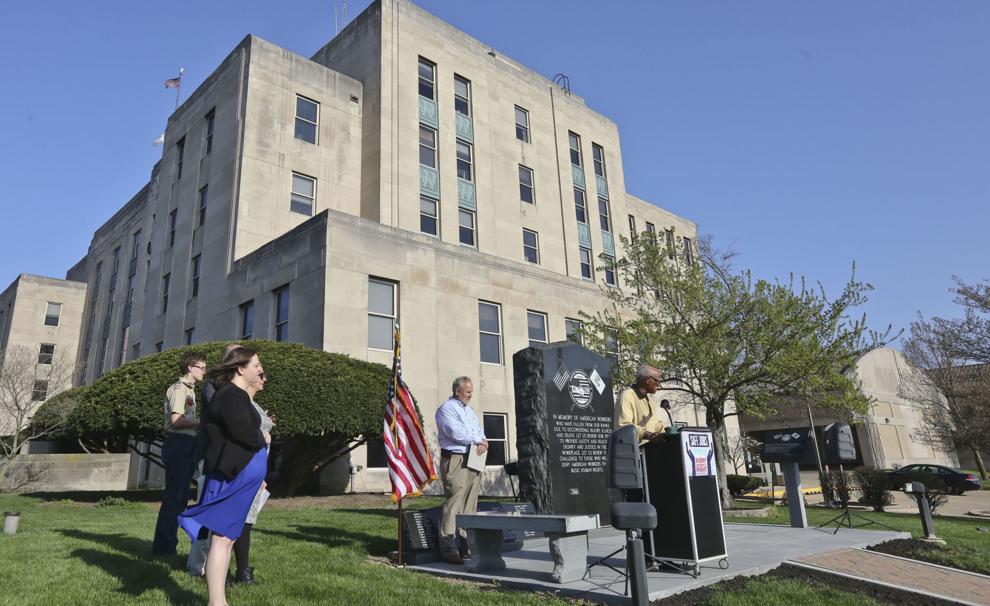 workers memorial service 4 04.27.18.jpg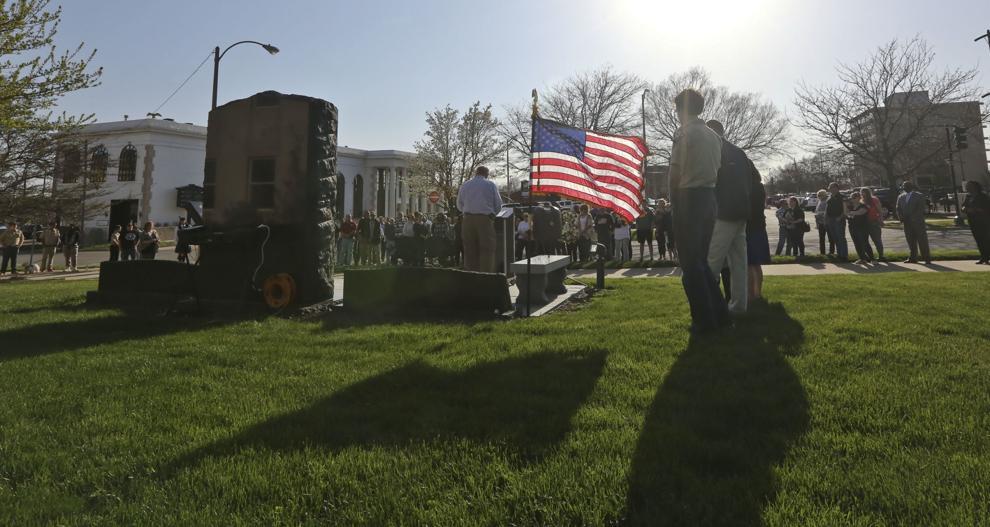 workers memorial service 7 04.27.18.jpg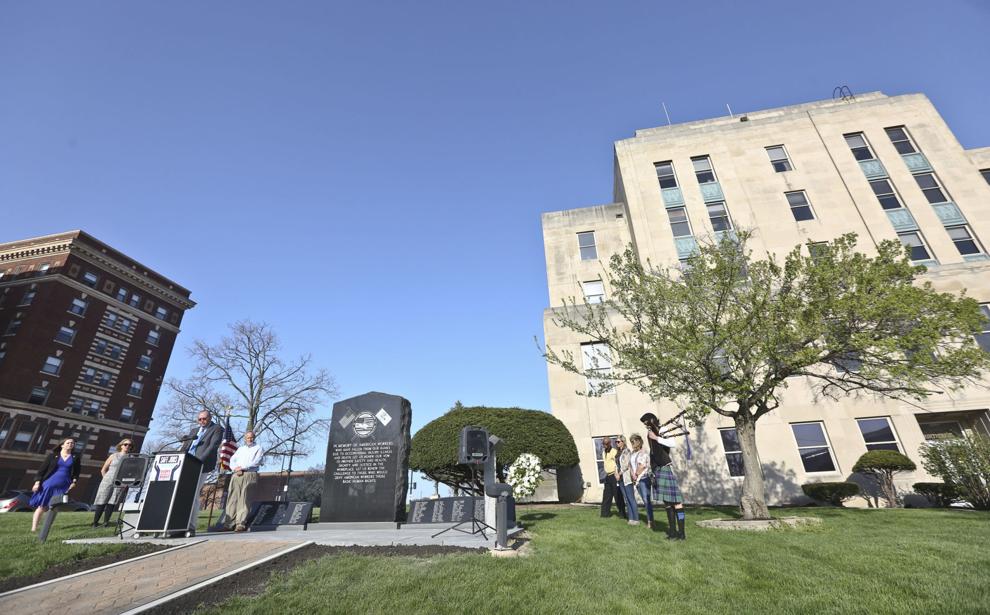 workers memorial service 9 04.27.18.jpg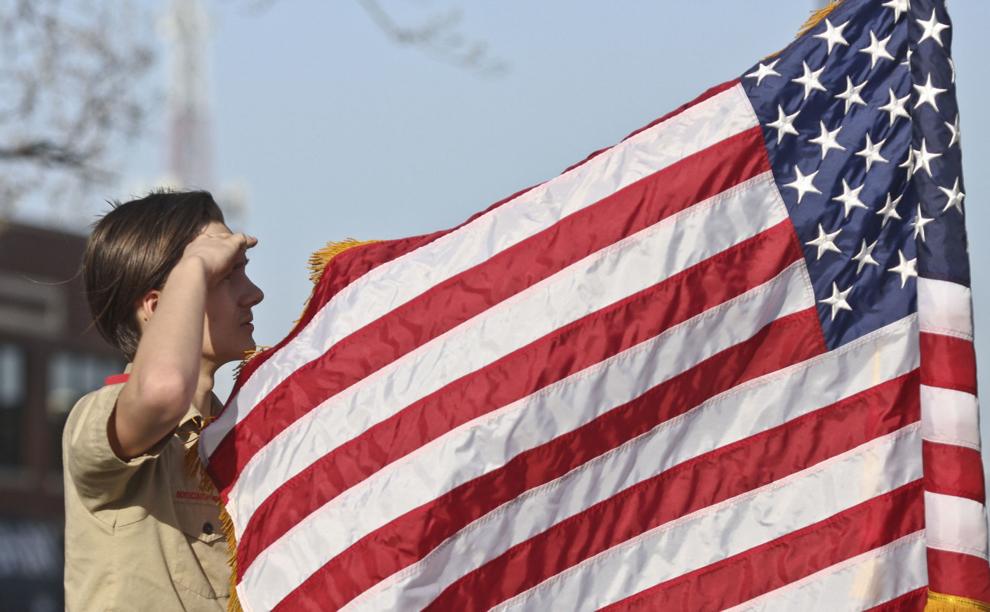 workers memorial service 10 04.27.18.jpg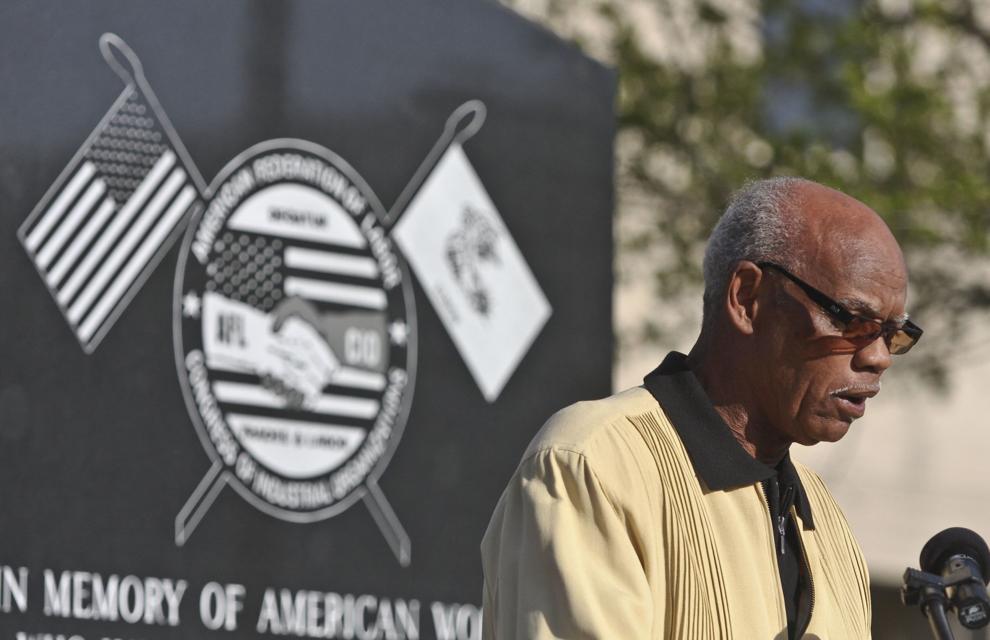 workers memorial service 11 04.27.18.jpg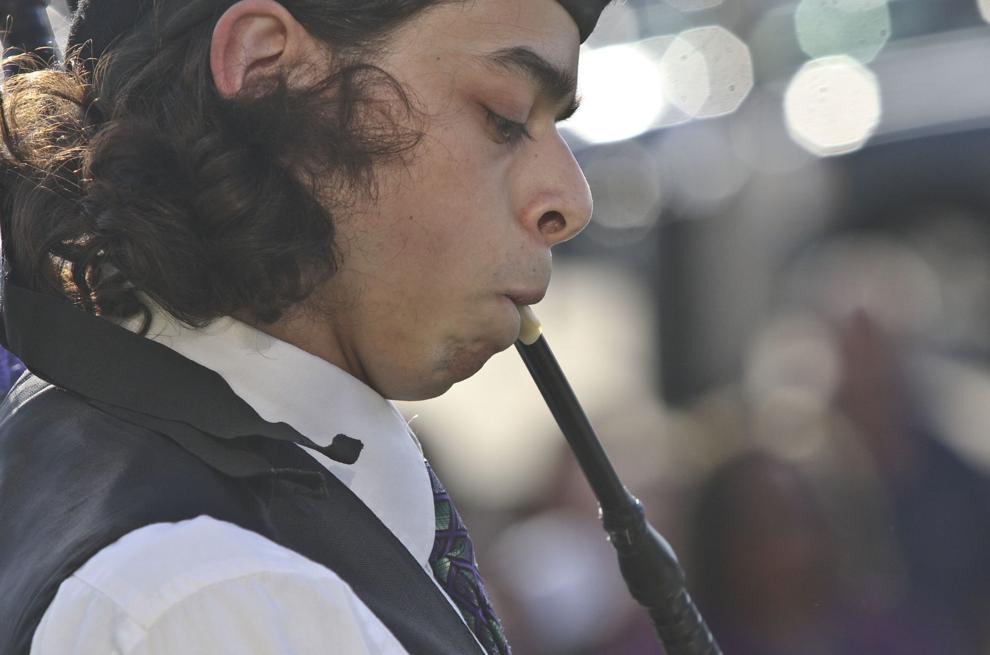 workers memorial service 12 04.27.18.jpg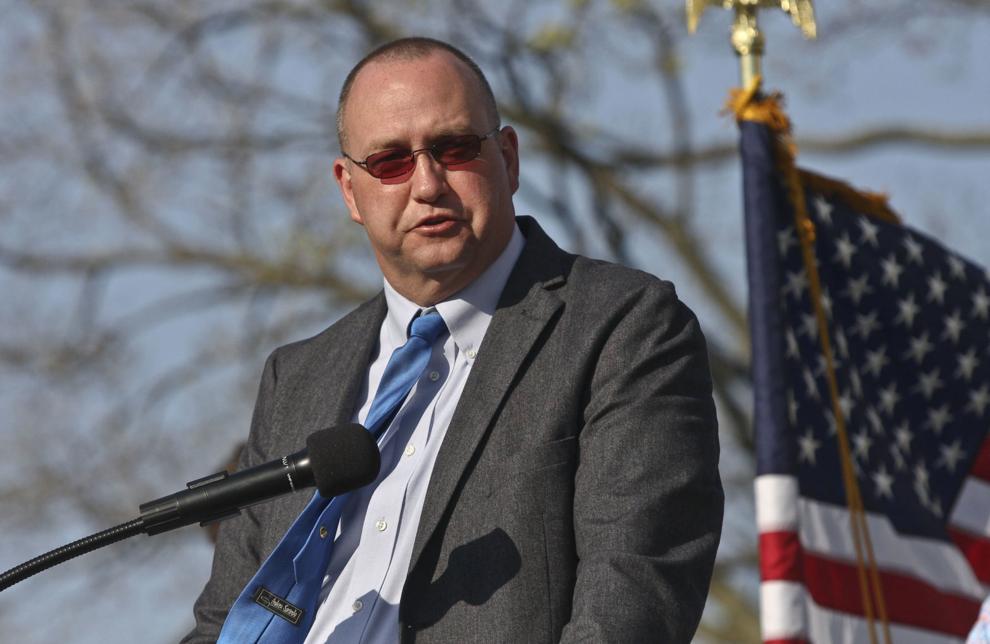 workers memorial service 13 04.27.18.jpg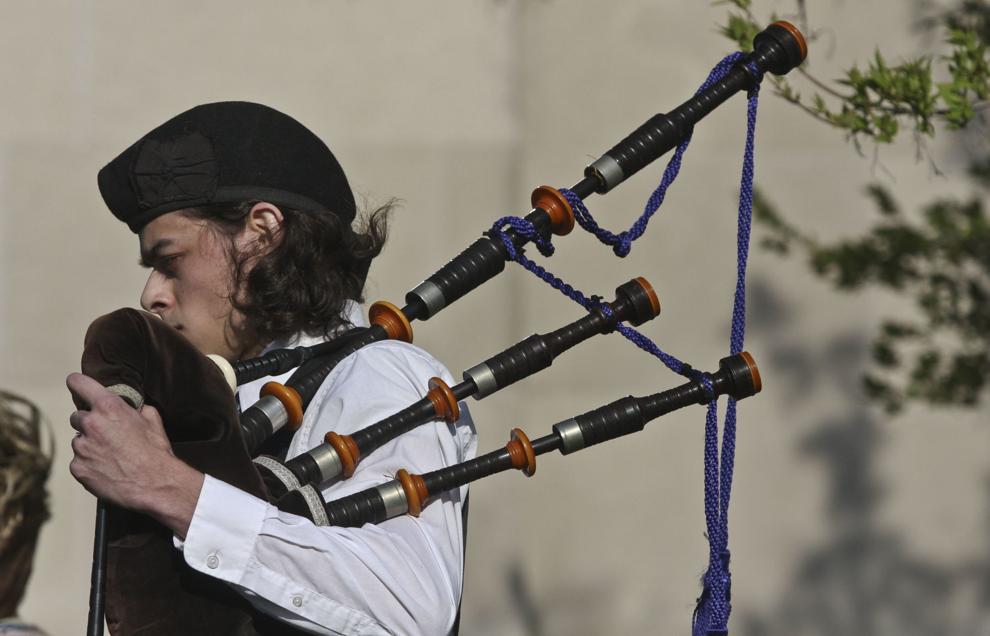 workers memorial service 14 04.27.18.jpg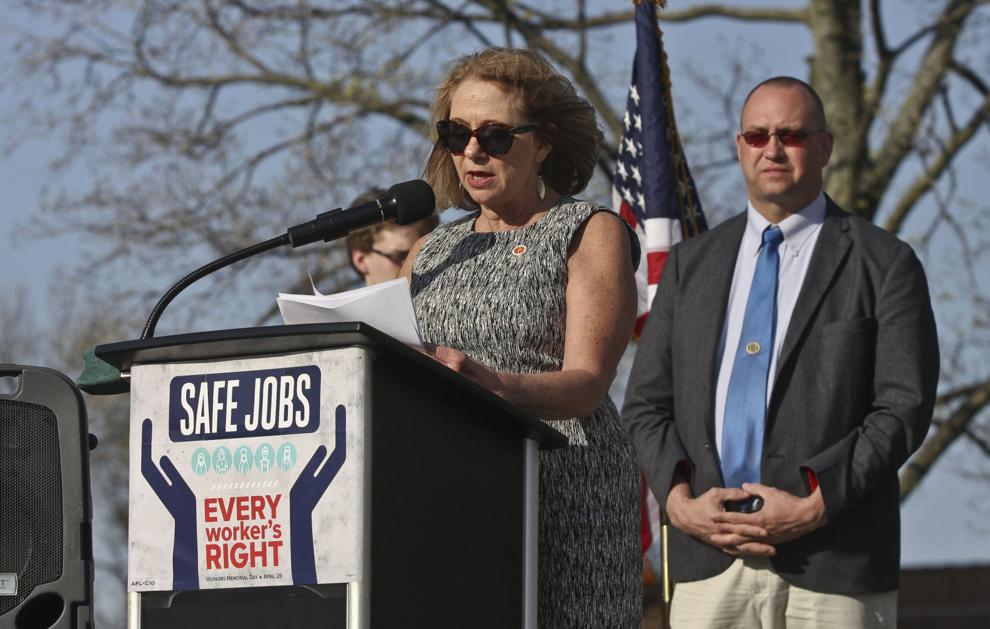 workers memorial service 15 04.27.18.jpg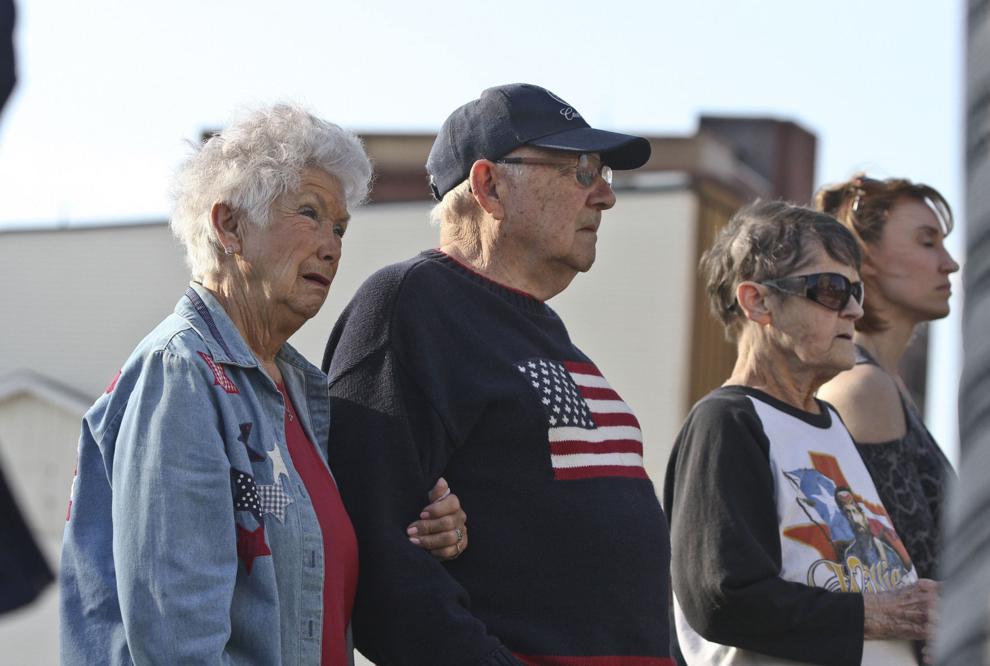 workers memorial service 16 04.27.18.jpg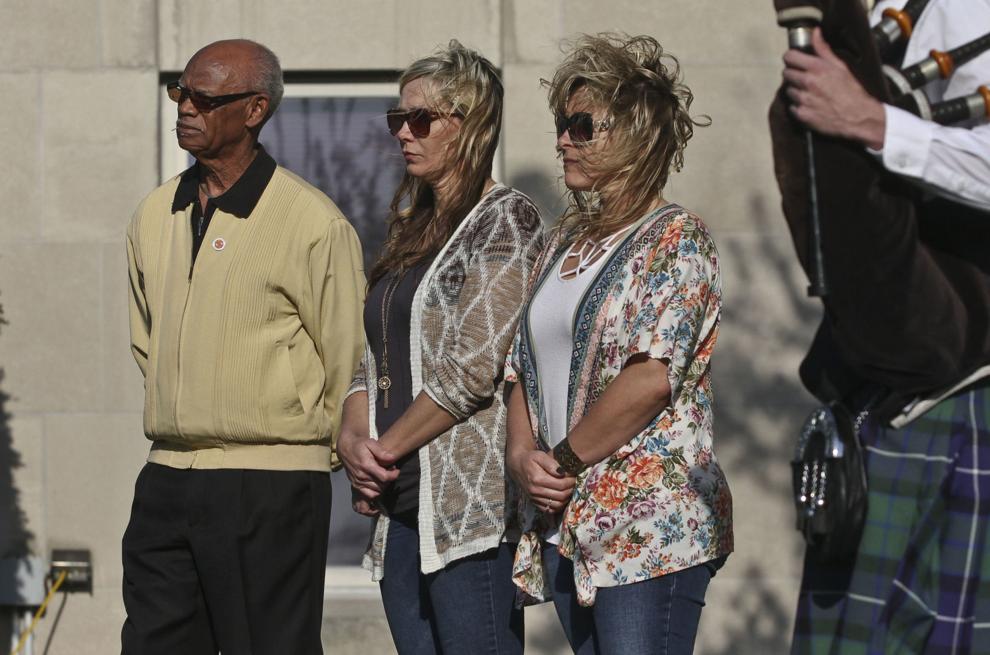 workers memorial service 17 04.27.18.jpg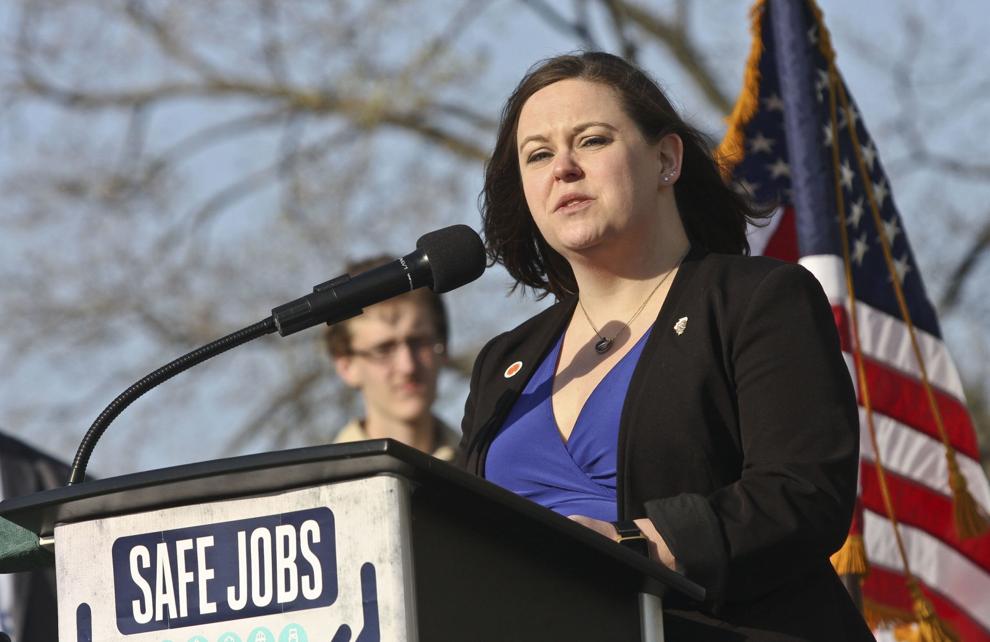 workers memorial service 18 04.27.18.jpg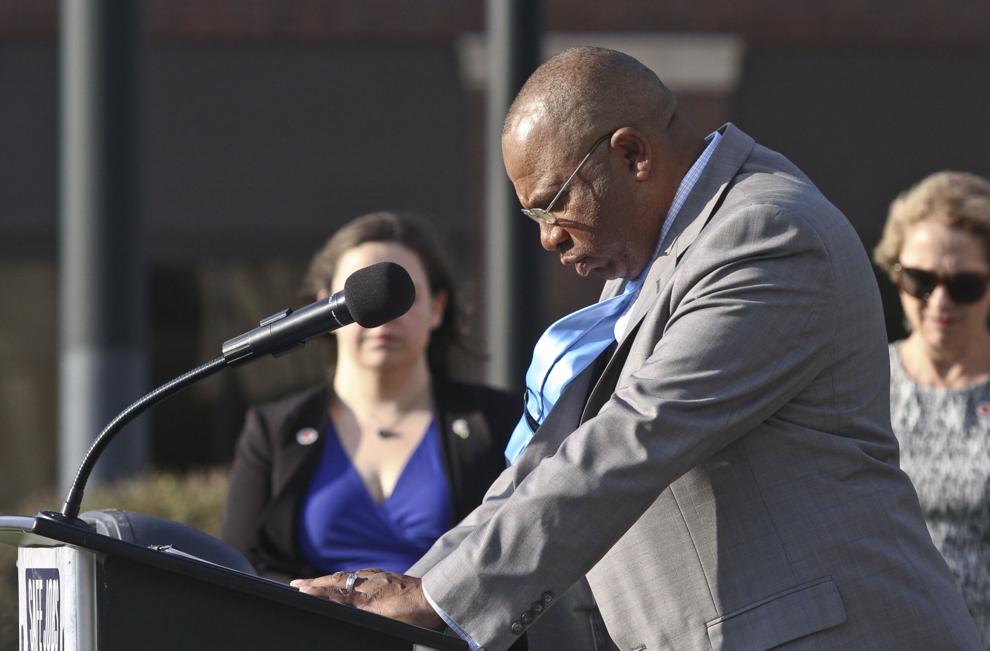 workers memorial service 19 04.27.18.jpg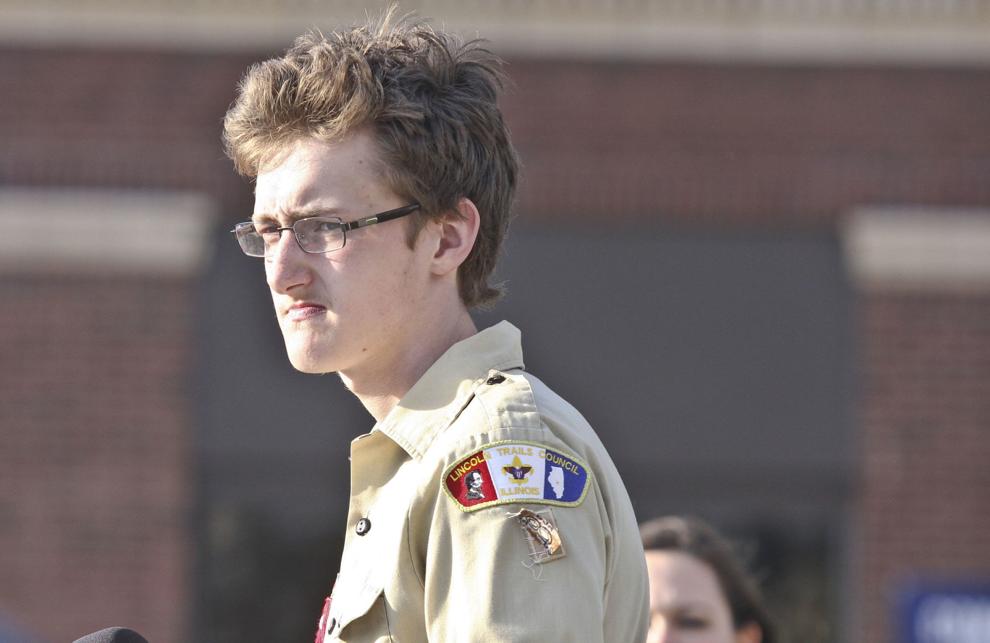 workers memorial service 20 04.27.18.jpg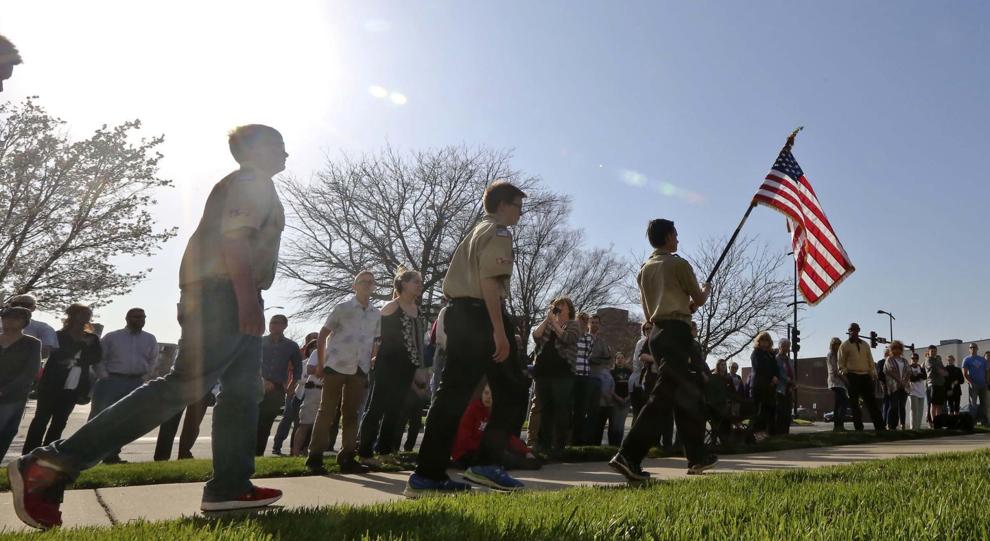 workers memorial service 21 04.27.18.jpg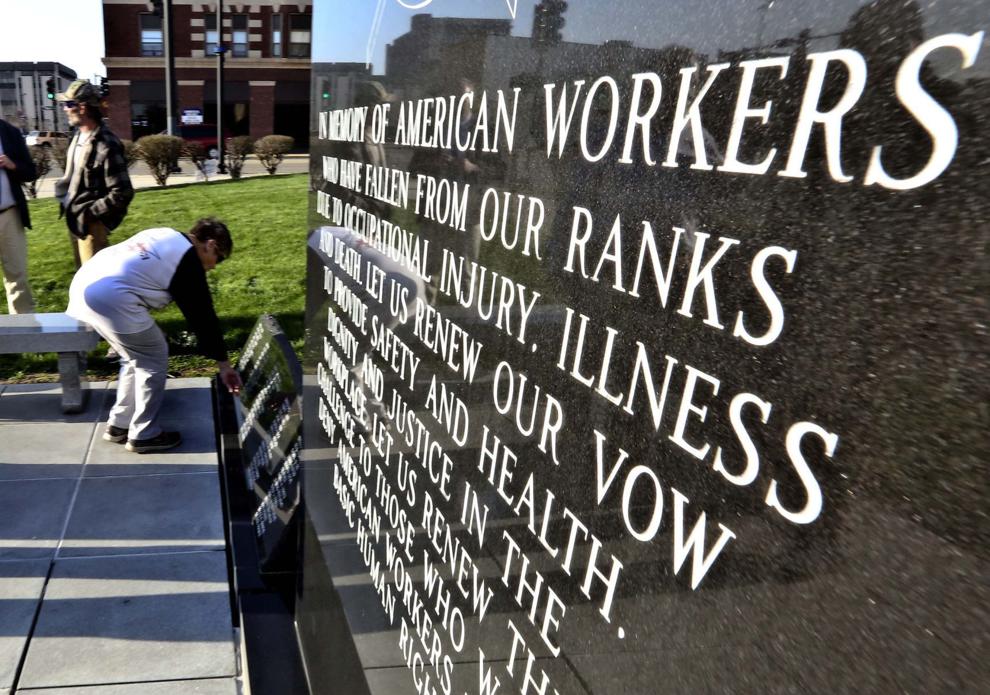 workers memorial service 22 04.27.18.jpg