DECATUR — While a new federal ban on some flavored vaping products takes effect next week, Decatur-area business owners say the change won't heavily affect their customers. 
That's because the change targets small, cartridge-based e-cigarettes, such as those made by Juul, which are especially popular with young people. Tank-style vapes, which are larger and run on refillable e-liquids, are not affected. 
"Is it going to take away sales? Yes," said Nate Allen, owner of Goodfellas Fine Cigars on Merchant Street. "Anything you take away from a business, you have to make that up. But we've survived worse."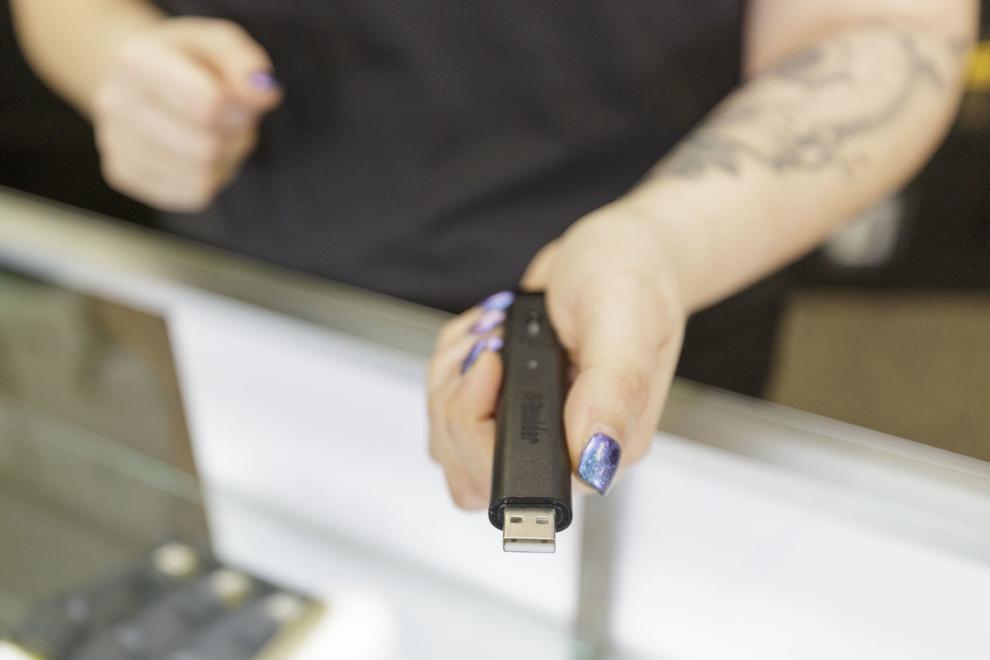 The Food and Drug Administration said last month that it would begin enforcing the restrictions on Feb. 6. The rules prohibit fruit, candy, mint and dessert flavors of cartridge-based e-cigarettes, but menthol and tobacco flavors remain on the market.
FDA Commissioner Stephen Hahn said the approach was an attempt to balance the problem of underage vaping with "the potential role that e-cigarettes may play in helping adult smokers transition completely away" from regular cigarettes.
The 2019 National Youth Tobacco Survey study on e-cigarette use found that more than five million U.S. middle and high school students were current users, with most using the cartridge-based products, the FDA said.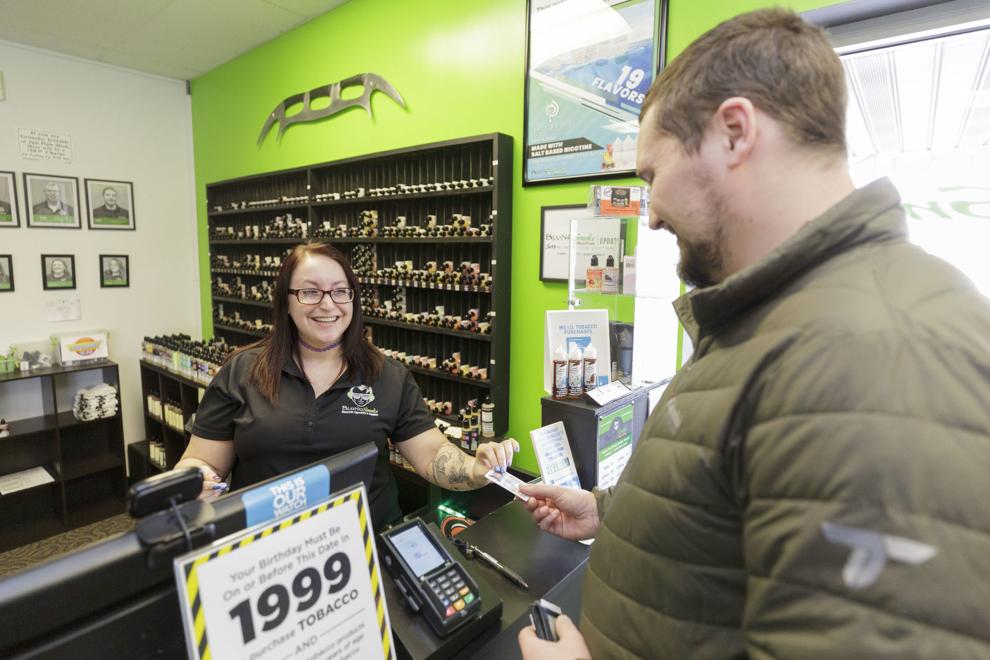 Christopher Owen, manager of Steam Engine Vaping in Fairview Plaza, acknowledged that cartridge-based e-cigarettes had especially appealed to teenagers. His business had already limited sales of the affected products. 
"They can slip them in their pocket, it doesn't produce a lot of smoke, and the nicotine content is higher," he said. 
Federal law has prohibited the sale of e-cigarettes and all other tobacco to those under 21 since April. Allen, of Steam Engine Vaping, said his business lost a few customers when that happened.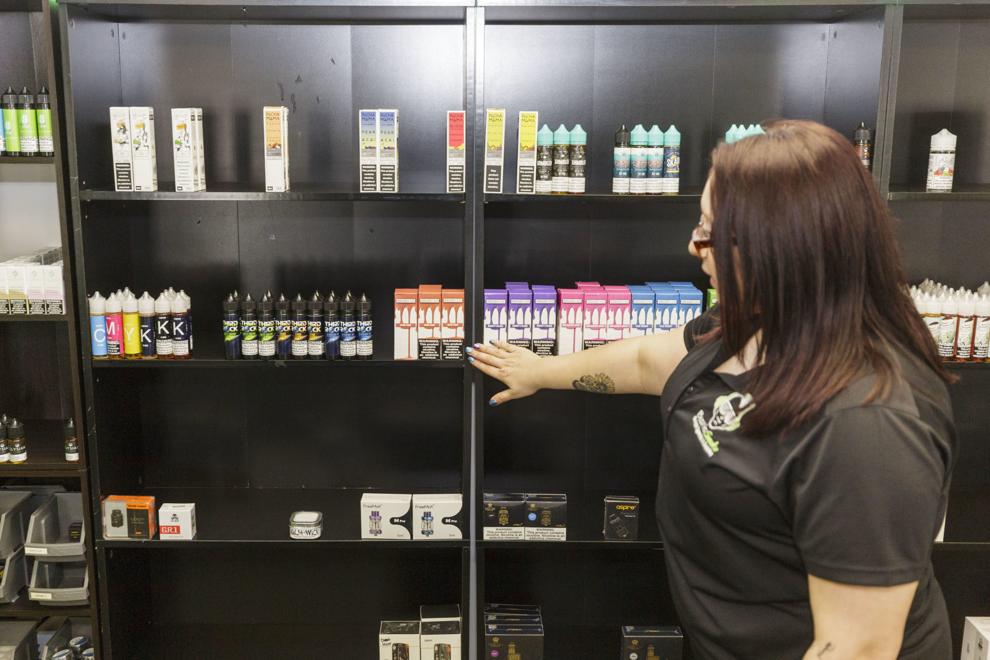 "They're just going to buy it online or somewhere else," he said. "That stung, but it wasn't that bad."
Vaping advocates have long argued that e-cigarettes are less harmful than other tobacco products and can help people quit smoking. While there is little research on the long-term effects of vaping, most experts agree the aerosol from e-cigarettes is less harmful than cigarette smoke since it doesn't contain most of the cancer-causing byproducts of burning tobacco. E-cigarettes generally heat liquid containing nicotine.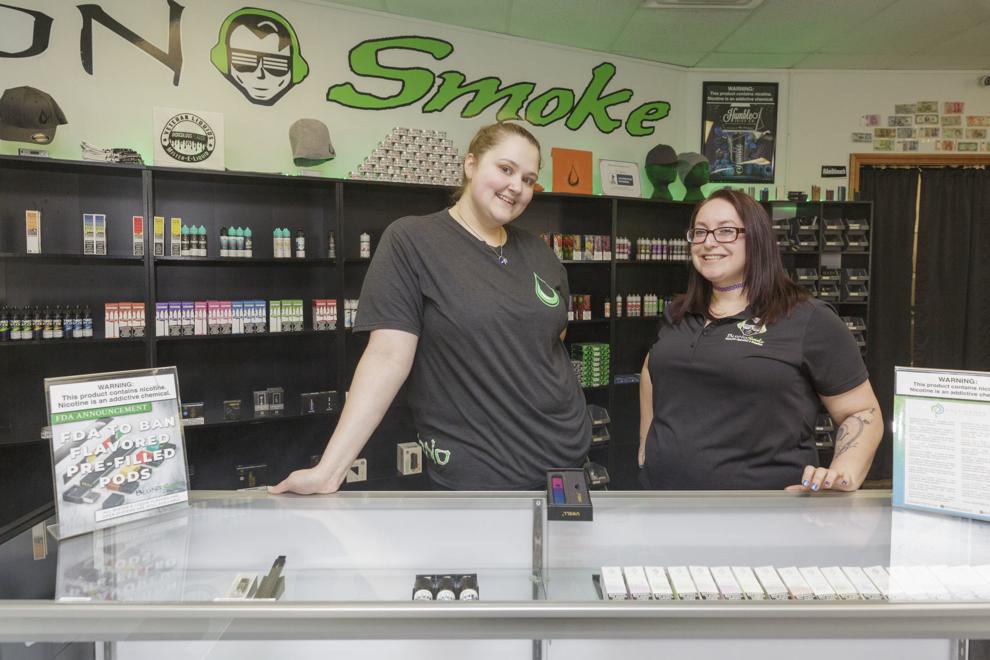 The products have been on the market for more than a decade. "As more people vaped, less people smoked," said Ron Pease, CEO of Mister-E-Liquid. The company owns stores in Michigan and Illinois, including BloNoSmoke at 2891 N. Water St. in Decatur. 
Flavors can make e-cigarettes more appealing for someone who is trying to stop smoking. 
"The ex-smoker doesn't want the taste of tobacco," Pease said. "It's a different taste. They move onto the flavors. The taste buds start to wake up."
But cartridge-based products are not popular with his customers. Fewer than 1% are under the age of 24, he said.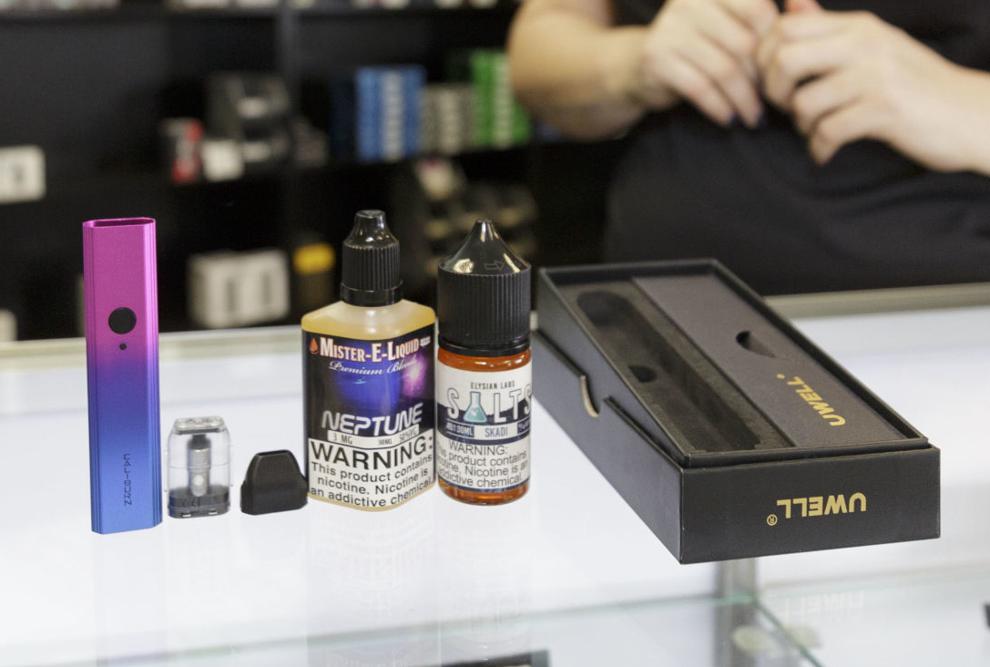 "This doesn't affect us at all," he said. "So the flavor ban will not negatively impact our business."
Not everyone agrees that e-cigarettes are a good alternative. Joe Melton, of Decatur, said he tried vaping after 20 years of smoking and did not find the product any more enjoyable. He was happy to hear about the federal restrictions. 
"Vaping is terrible," he said. "I think it's just as bad as cigarettes." 
Contact Donnette Beckett at (217) 421-6983. Follow her on Twitter: @donnettebHR