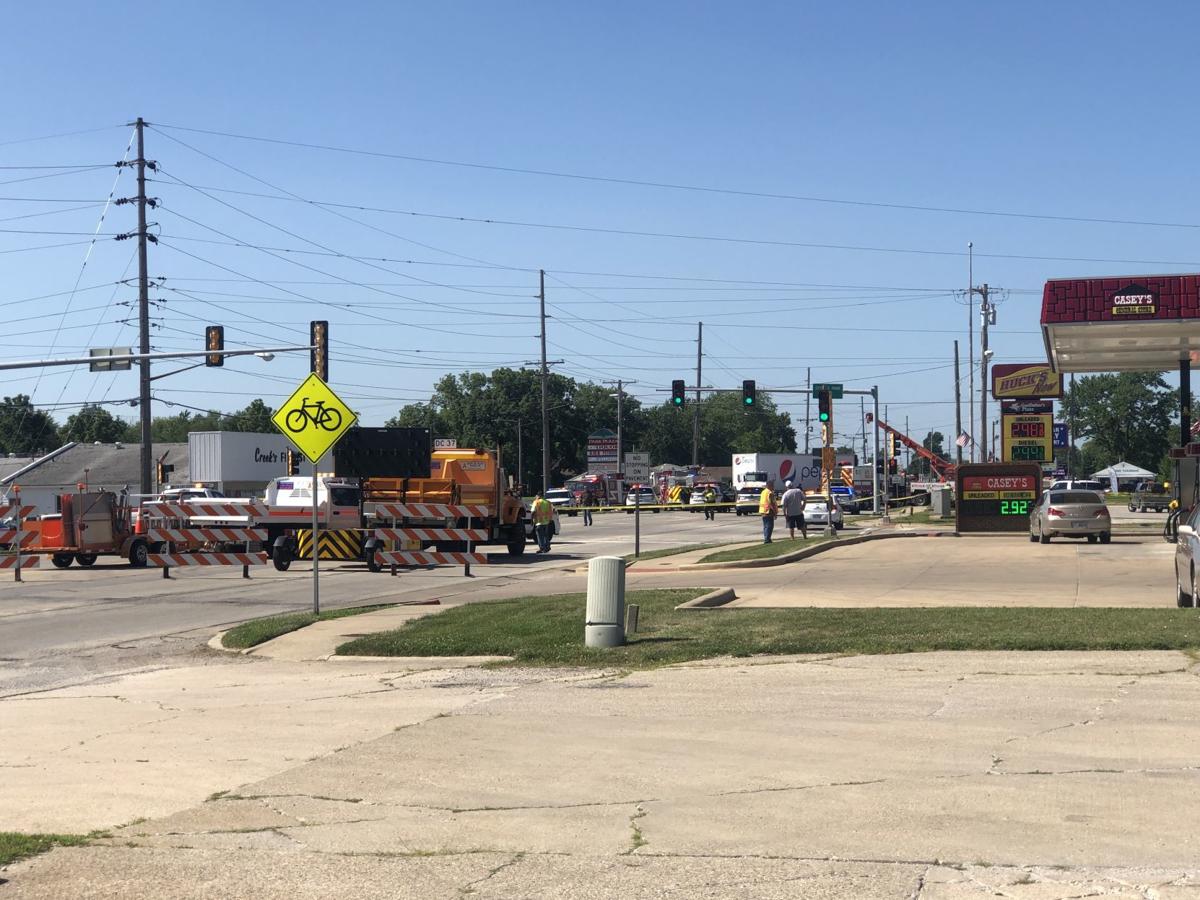 MOUNT ZION — A 32-year-old Decatur man died at the scene of a crash that closed Illinois 121 for several hours on Friday afternoon, Macon County Coroner Michael Day said.
The man was the driver of a pickup truck that struck a semitruck shortly before 1:30 p.m., according to Day and the Illinois State Police. Day said the man had to be extricated from the truck by firefighters and had suffered massive head and internal chest/abdominal trauma. A child was also in the pickup truck and was airlifted to an out-of-county hospital with what police described as life-threatening injuries. The man's identity was being withheld Friday evening while family members were notified.
State police said a preliminary investigation showed that the man was traveling northbound on Illinois 121, while the semitruck driven by Zachary T. Jenkins, 19, of Decatur, was stopped at Spitler Park Plaza. The semi pulled out in front of the pickup truck while turning south onto the highway, and the truck struck the side of the semi.
Jenkins was taken by ambulance to a hospital for evaluation. He was cited with failure to yield.
Agencies assisting at the scene included state police, the Mount Zion police and fire departments, the Long Creek Fire Protection District, Decatur Ambulance Service and the Macon County Sheriff's Office. Illinois 121 was closed for several hours as officers worked the scene.
State police continue to investigate the crash. An inquest is pending, Day said.
Be the first to know
Get local news delivered to your inbox!