DECATUR — The number of Decatur shootings in the first six months of the year was lower than the same 2017 period, but higher than the four years before that, data shows. Police say they're reaching out to the community as part of ongoing effort to reverse the trend.
"(Residents) really need to be part of the solution," said Decatur police Chief Jim Getz. "I would go as far as to say 90 percent of the people don't want any gun violence. They want to be safe in their neighborhoods."
The totals provided to the Herald & Review show 39 shootings from January to June. The statistics are broken down into "attempts" to shoot someone and "hits," when a person is struck by a bullet. In that period, there were 25 attempts and 14 hits, compared to 26 attempts and 17 hits the year prior.
Jeanelle Norman, president of the NAACP Decatur Branch, said the civil rights organization is planning a forum for residents to raise concerns to police in a safe space. Cooperation is key to reducing violent crime, she said.
"It's something that can happen if we work together," she said.
The Herald & Review created a map of 2018 shooting locations using data obtained from police through a Freedom of Information Act request. It shows clusters between Garfield Avenue and Grand Avenue, and around East Main Street.
Pat Alger, 82, who has lived in the 1700 block of North College Street with her husband, Ken, since 1989, said she feels safe, despite sporadic violence.
"With a lot of the problems we have, we honestly do not believe that it comes from right here," she said. "It's from others who come from other areas."
Where shots are fired 
Detective Sgt. Chris Copeland said police have not found links among this year's shootings.
"That's not to say that none of them are (connected)," he said. "We just don't know that we have any definitive evidence."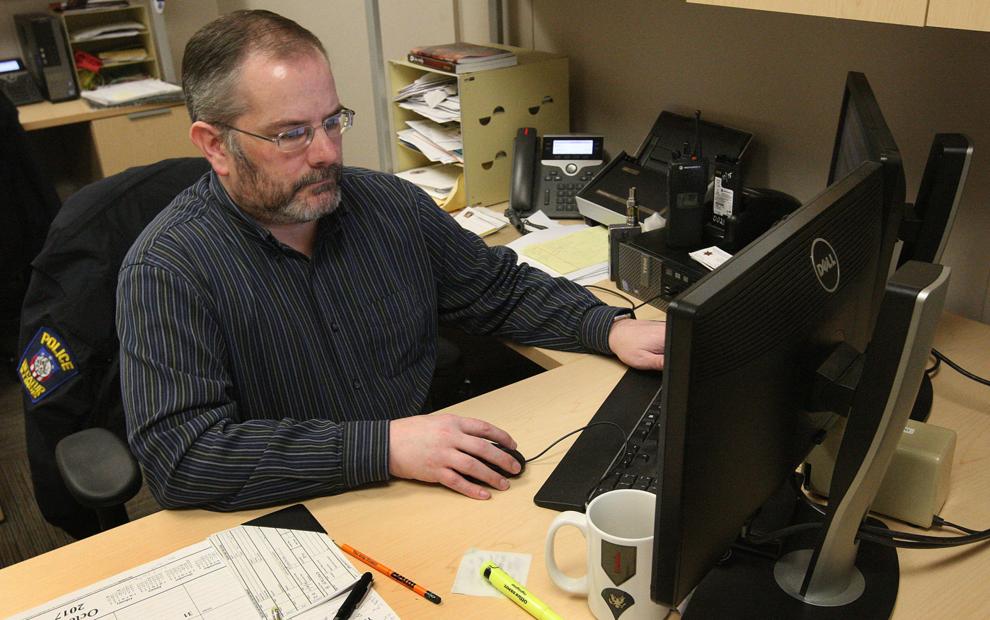 About 50 calls for shots fired, the most so far this year, occurred in the area that includes the GM Square and Elms neighborhoods, the Jasper Street mobile home community and Decatur Memorial Hospital.
The area is the first of 11 districts patrolled and monitored by Decatur police, who created the boundaries roughly 25 years ago when gang activity was prevalent throughout the city, Copeland said.
District Six, which includes everything west of North Monroe Street, West Eldorado Street and south of East Pershing Road, comes in second with about 49 shots fired calls. District Four, which encompasses East Main Street, East Wood Street and East Cantrell Street, had about 44 reports.
Copeland said some shots fired calls may actually be because of fireworks or a vehicle backfiring, but officers still go to the area to investigate and make a report if evidence of a shooting is found.
"That can be either a victim saying they were shot at or a witness saying they heard and saw shots being fired, shell casings being discovered ... and obviously a victim being hit," he said.
When Sue Reed moved to North Union Street nearly 30 years ago, things were relatively quiet on her block in the heart of the GM Square neighborhood.
That changed in the 1990s when drug dealers and gang members started making their way through the area, Reed said. City leaders created dead ends for streets, dressed up with flower pots, in an effort to curb drive-by shootings.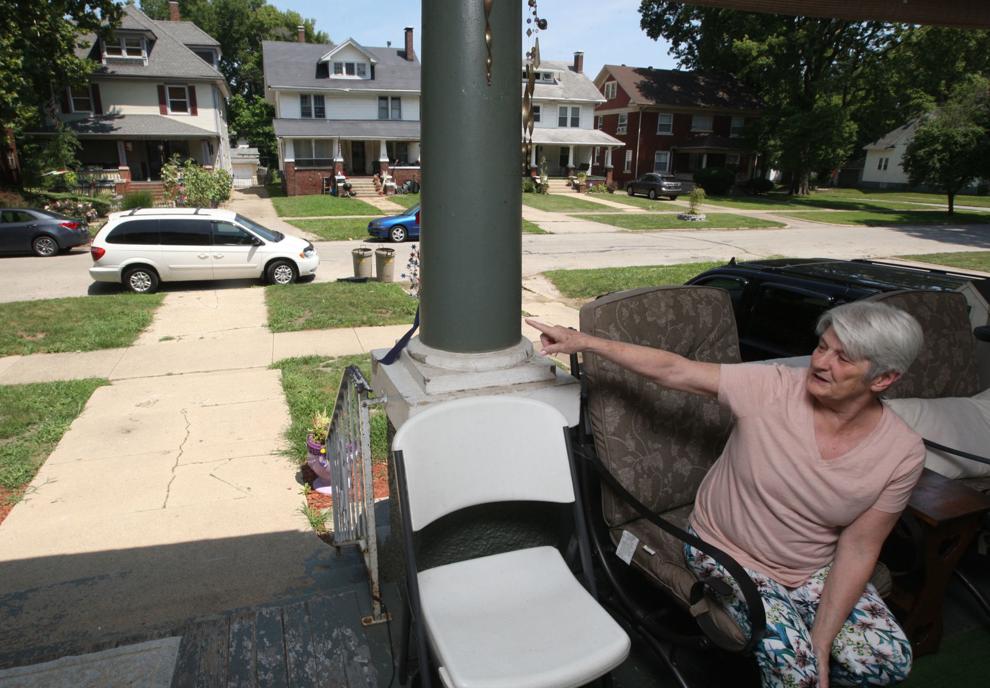 "It didn't work," said Reed, 70. "Drug dealers and the gangsters were putting their guns and ammunition in those flower pots, and they started shooting. But they finally got out of here."
M.G. Goodman, who moved to North Union with his wife about 14 years ago, said the neighborhood is mostly calm outside of occasional disturbances.
Goodman's not too worried about any trouble coming his way, he said, because he's got back-up: a trained German shepherd named Cowboy.
"When they pass by, (they say) 'Oh, he's the one with the police dog. They know." Goodman said. "They say a dog is a man's best friend, and Cowboy is my best friend."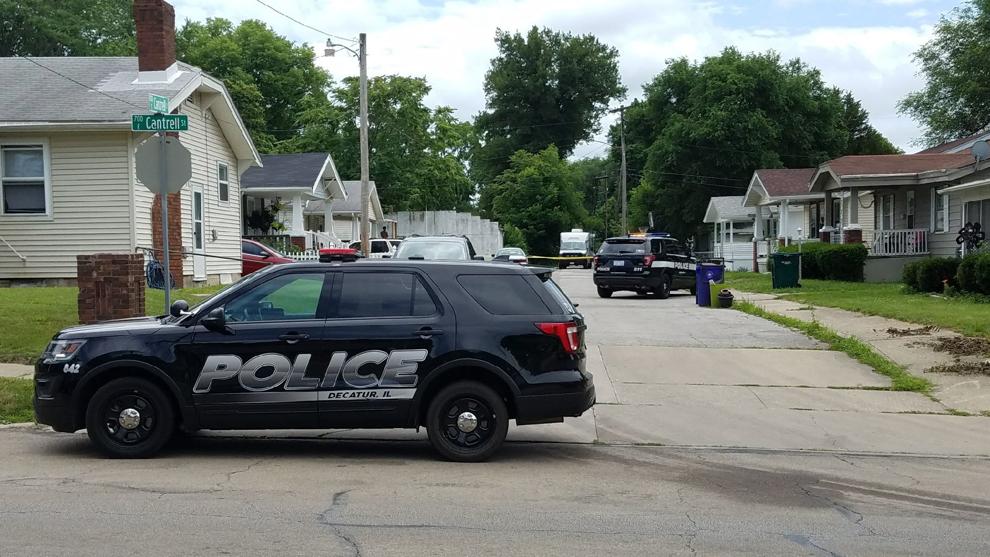 Community seeks solutions
Norman, the NAACP president, has long advocated for a positive relationship between law enforcement and the community. She is a founding member of the Area Leaders Educators Response Team (ALERT), a group of community leaders who work with Decatur police to spread accurate information after major incidents, such as officer-involved shootings in July 2016 and May 2017.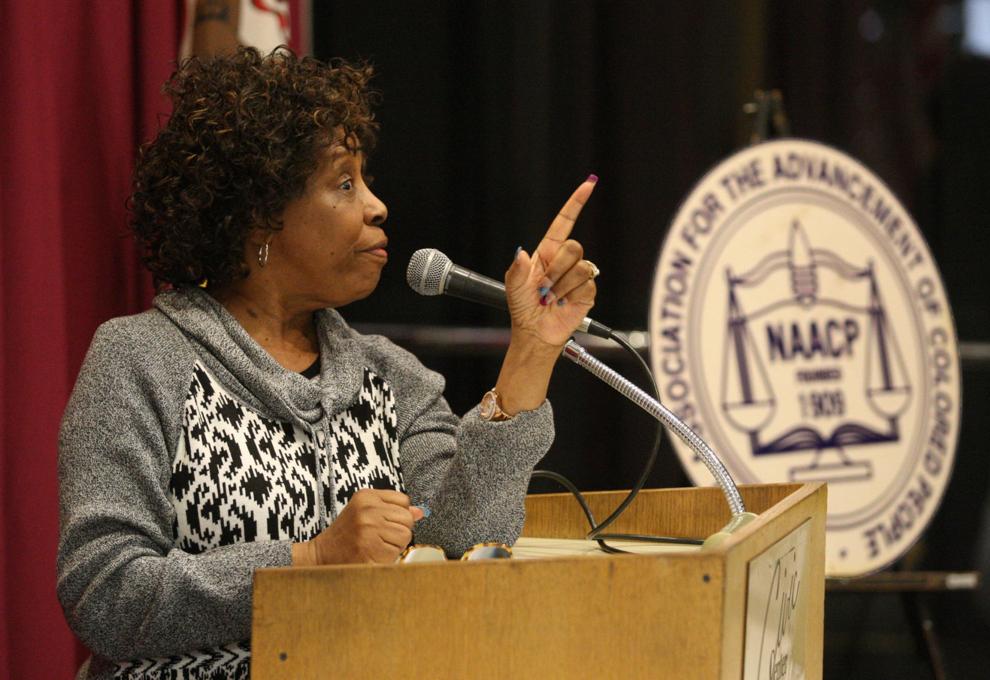 Police have said ALERT was instrumental in encouraging a calm community response after both nonfatal shootings. Macon County State's Attorney Jay Scott found the use of force was justified in both cases after reviewing Illinois State Police reports.
After a series of shootings and other serious crimes on East Main Street earlier this year, Norman said that she and the NAACP planned to organize a meeting for residents whose neighborhoods experience more shootings to express concerns with each other and to Decatur police.
"The ideal is that the (police) chief (Jim Getz) needs to know what the people really want to see happen in these areas and to try to help build some relationships with police by working together," Norman said.
Police aren't solely responsible for ending gun violence in Decatur, she said. Community members should also be willing to put aside negative perceptions about law enforcement to help make neighborhoods safer.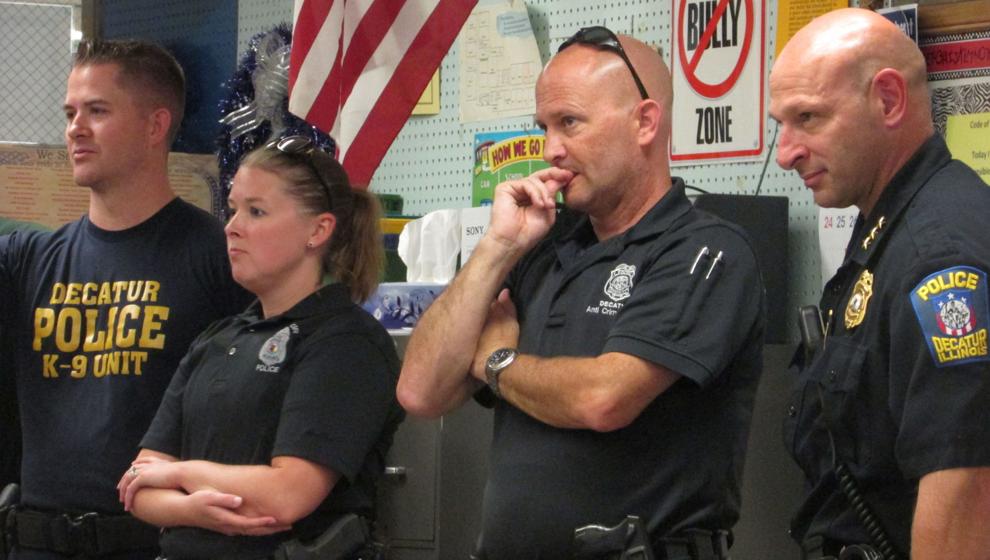 Getz agrees, and said that Decatur police have not shied away from participating in town hall-style events like the one proposed by Norman.
The department has been working with the NAACP to make the event happen, he said.
"This is a chance for the community to offer solutions," Getz said. "... I think that maybe with some guidance from us telling them what to look out for and want, and how they can help, I think they will be receptive."
Getz said Decatur has come a long way from the "chaotic" gang violence of the 1990s, but there's still work to be done.
Looking toward the next six months, he said it'll take efforts from the entire city — residents, city officials, prosecutors and judges — to hold violent offenders accountable and to prevent more crime.
In the GM Square Neighborhood, longtime residents Reed, Goodman and the Algers say that they've invested too much time in their homes and community to leave or to let it fall into disarray. Reed said many of her neighbors readily contact police if they hear gunshots or sense a potential threat.
Protecting the neighborhood also means taking care of their property, residents said. One plan is for neighbors and First Christian Church, 3350 N. MacArthur Road, to buy a plot of land in the 1500 block of North Church Street, said Sue Lawson, president of the Coalition of Neighborhood Organizations and a GM Square resident.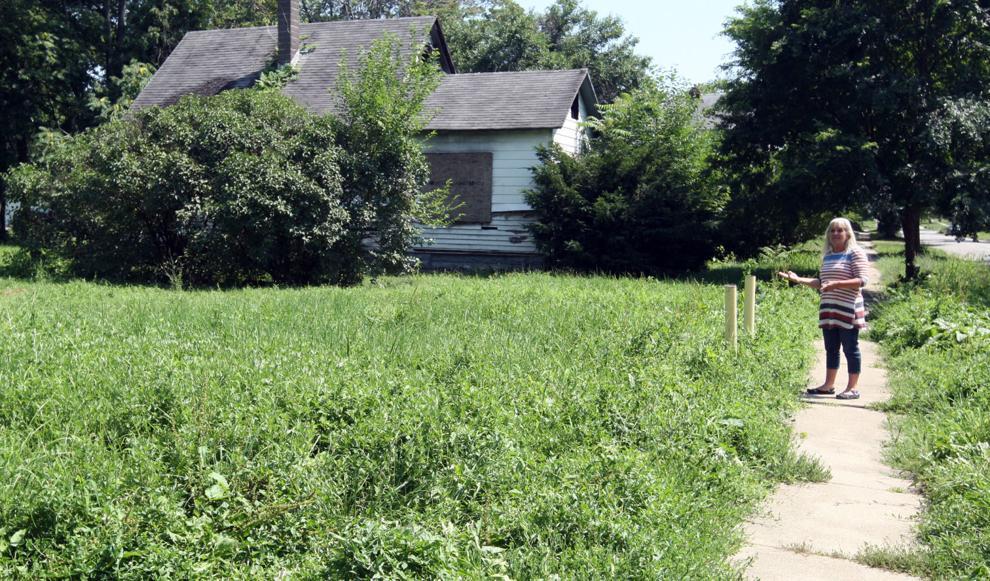 They plan to transform it from a weed-filled area near a dilapidated house into a pocket park with benches and swings.
To Reed, it's ideas like that and the actions of others in the neighborhood that prove its strengths greatly outweigh any weaknesses.
"You don't have to be afraid, because your neighbors, your good neighbors, will be right there for you," she said. "And they are."
Contact Jaylyn Cook at (217) 421-7980. Follow him on Twitter: @jaylyn_HR