DECATUR — Decatur residents Jim Walters, 65, and his wife Vickie, 62, learned about the new restaurant restrictions for Region 6 while dining Friday at Benny's Grill for lunch.
Vickie Walters was not happy about the news.
"I think if you take the precautions like we are doing now, we should be able to continue," she said about restaurant dining.
The couple said they are worried about the future.
"So many businesses are not coming back," Jim Walters said.
They aren't the only ones who are worried.
"It can easily ruin a business," Cynthia Bond, manager Wild Dog Saloon in Decatur, said of the restrictions.
Bond credits "great customers" for helping the business recover after the first round of restrictions last spring, said she is more frustrated than scared about having to go through this again. Having access to an outdoor patio area and having recently added a walk-up window gives them additional options this time around.
Bond said other businesses may not be as lucky, and wonders why businesses like hers are being targeted.
"Why just the bars and restaurants?," she asked.
Larger department stores can withstand the financial strain, compared to small business, Bond said. "Close them down," she said. "If you want to get rid of this, you can't just shut us down."
---
---
Health officials have repeatedly stated that restaurants and bars are prime contributors to the spread of coronavirus. However, there is more attention being placed on casual gatherings among friends that can't be regulated as helping to fuel the spike in COVID-19 cases across the state.
Lance Schmid, owner of Stone's End in Clinton, a bar and grill, said 75% of restaurants and bars are small businesses.
"What are we supposed to do with our employees? How are we supposed to pay rent? How are supposed to live," Schmid asked. "If government is going to come in and shut down a legal business, they should be prepared to write that business a check while they are shut down,"
Schmid noted the argument that contact tracing has traced some COVID-19 cases to restaurants and bars. But he said stores like Walmart, Sam's Club, Menards, Target and Lowe's have been able to remain open because they are deemed essential businesses and questioned how many COVID cases could be traced to those retailers.
"I don't know how they can point a finger (at restaurants and bars) and say 'This is where the problem is,'" Schmid said.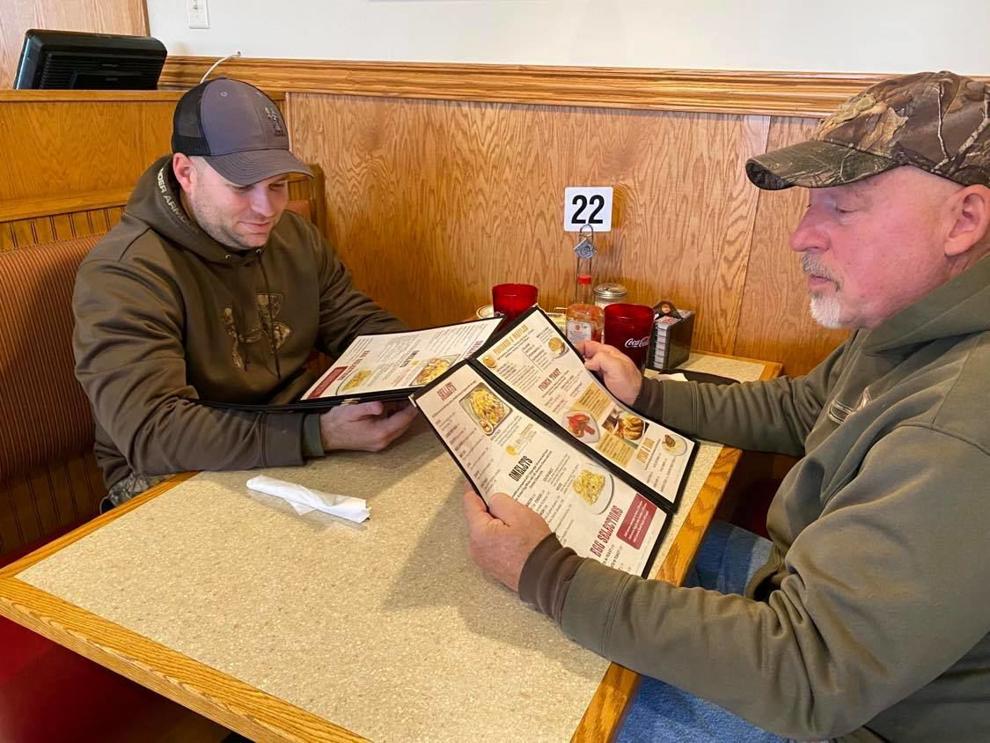 Asked whether he will serve patrons outdoors beginning Monday, Schmid said "Who in their right mind will go outside in 47-degree weather and eat?...That makes no sense to me."
"If you don't feel safe going out, don't go out, stay home. It should be a choice….If you want to go out and eat, you should be able to go out and eat. If you want to go out and drink, you should be able to go out and drink. And if you want to stay home, you should stay home."
Bond said she took enforcement of the mask and social distancing rules seriously.
"I've been yelled at, we've got signs on the doors," she said. "I don't care what you do at other places. I have to enforce it."
Decatur Mayor Julie Moore Wolfe said she is feels for those businesses that did everything right when it came to adhering to the rules.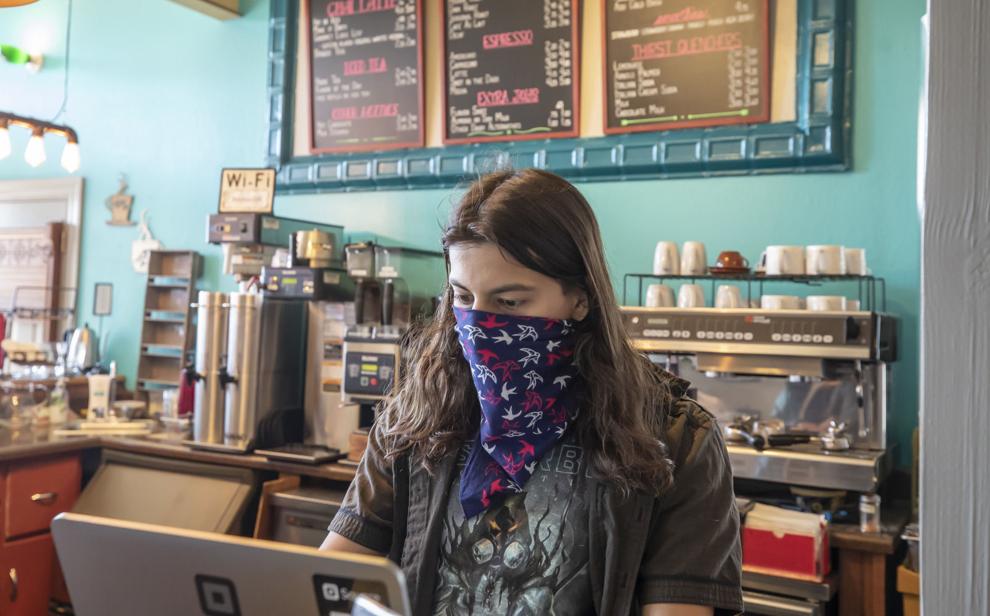 "One of the challenges is enforcing this, because we really don't have the staff and personnel to make sure everyone is compliant," Moore Wolfe said. "You tell people what the rules are and you hope that they follow them. What's really unfortunate is we have some incredible businesses here who have followed the rules to the letter and they are going to end up shut down because other places did not."
While hoping for the best, Moore Wolfe is concerned about how long these restrictions will last.
"We're entering a very scary period," Moore Wolfe said.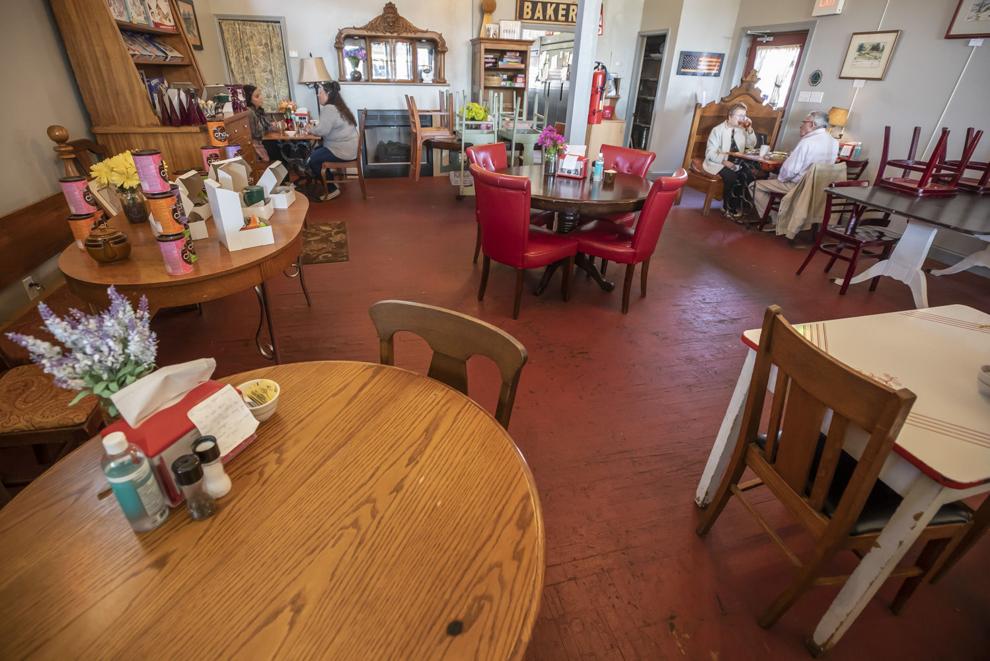 "At a time when we really need to turn this ship around and we need to get on track to bring our number down, were being put into a situation where it is going to be even harder," she said, referring to people being stuck indoors, kids coming home from college and family and friends wanting to gather for the holidays.
"The COVID virus has had an overwhelming and lasting impact on our businesses, and with increased mitigations, our restaurants and bars are suffering yet another heavy blow," said Mirinda Rothrock, president of the Decatur Regional Chamber of Commerce "With colder weather impacting outdoor dining, local restaurants are now having to face the reality of sustaining curbside and delivery service through the winter months." 
"We're going to get through it," said Jersey Kovalik, assistant manager at Benny's
Like the Wild Dog, Benny's has access to an outdoor dining area that can be used, weather permitting.
Heaters were recently installed for the cooler weather. "So right now it's comfortable out there," Kovalik said. The restaurant also offered curbside pickup during the first round of restrictions.
Gary Spates, owner of Waterfront in Decatur, won't have to change a thing come Monday. That's because they kept the dining room closed event after the state moved into Phase 4 of the Restore Illinois plan.
"We continued with the same guidelines," he said. "We didn't open up our indoors, because we thought it was premature. A lot of testing had not been done yet officially."
Spates said he knew the number of COVID-19 positive cases would rise. "We were just playing it safe for ourselves and our customers," he said.
Video gaming will still be available for customers. Spates said extra precautions will be used for the customers upon entering the building, including a temperature check and hand sanitizing.
Abbie Schroeder, owner of Wildflour Artisan Bakery & Cafe, said she expected mitigation to return.
"We'll have carry out and 'take and bake,'" she said. "The bakery, it won't affect us so much, but we won't have people inside dining in."
That in-person dining is a lot of her business, she added, and losing it will hurt, but having been through all this before when COVID-19 first hit, she already has the processes in place. Customers can order by phone for carry-out and she'll post daily specials, too.
Her hope is that she can retain her whole staff, though she expects to have to cut their hours.
"Depending on how long this goes on, which is hard to say," she said. "I'm going to try not to lay anybody off."
Shelbyville restaurant owner Carrie Smart wasn't surprised to hear the state will be reverting back to stricter guidelines for restaurants and bars. 
"It was kind of expected," Smart said, owner of Longbranch Grill on 203 E. Main St. "There was a lot of talk over it and as our numbers climb it seems logical to close some things and prepare ourselves."
Paula Hall, 73, a customer at Longbranch Grill on Friday said the new restrictions shouldn't change she and her husband's eating habits too much. Social isolation during the pandemic has even given her more time to cook herself, "which is unusual," the Pana woman said. 
"It's wearing on people," Hall said, including that they'll opt into getting carry out from their favorite restaurants. "I just wish it would go away. It doesn't look like that's going to happen any time soon." 
The restaurant will go back to offering carry-out, a service they did the first time around. But still being able to operate her business doesn't get rid of the potential negative impacts as before, she said.
"I feel like a lot of people don't follow the guidelines and that will hurt the people who do try to follow the guidelines," she said. "And then we have a county that doesn't support the governor so we just try to do what we're supposed to do, that's all I can do." 
Mattoon resident Tyler Poland says carry out options adopted by many restaurants made it convenient to still be able to eat at some of his favorites, but the restrictions can get a bit annoying while traveling out of town.
"I mean it's a couple extra steps," Poland said, who was sitting across from his father at the Red Barn Family Restaurant on Friday afternoon. The pair were grabbing a late lunch at the Sullivan restaurant during an out-of-town hunting trip.
"You have to do what you have to do to get some food," Poland said. 
Susan Bodine, a bartender of over 20 years at The Landing in Sullivan, says the only way the bar can earn consistent revenue is if people can come inside the building to use the video gambling machines.
The bar does have outdoor seating with a few stools in its "beer garden," which isn't expected to bring in business during the upcoming cold months of winter, Bodine said.
As she was sympathetic for other bars in the same situation, she questioned why restaurants and bars are the businesses that get hit the most and that if "everybody should have to shut down, not just bars and restaurants."
"Everybody needs to follow the guidelines," she said. "Things have just started picking back up and now this happens.​"
Valerie Wells, Garrett Karsten and Paul Swiech contributed to this report 
---
How Decatur restaurants reopened in May with COVID-19 restrictions 
PHOTOS: How Decatur restaurants are reopening with COVID-19 restrictions
ackles_cynthia-053020-1.jpg
The _Wagon-053020-2.jpg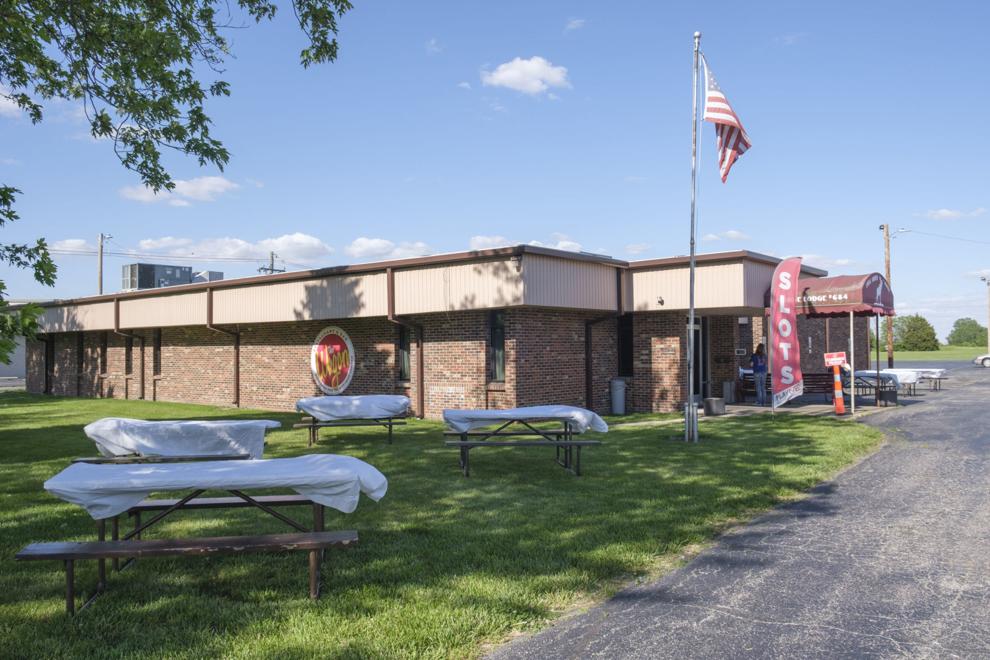 The _Wagon-053020-1.jpg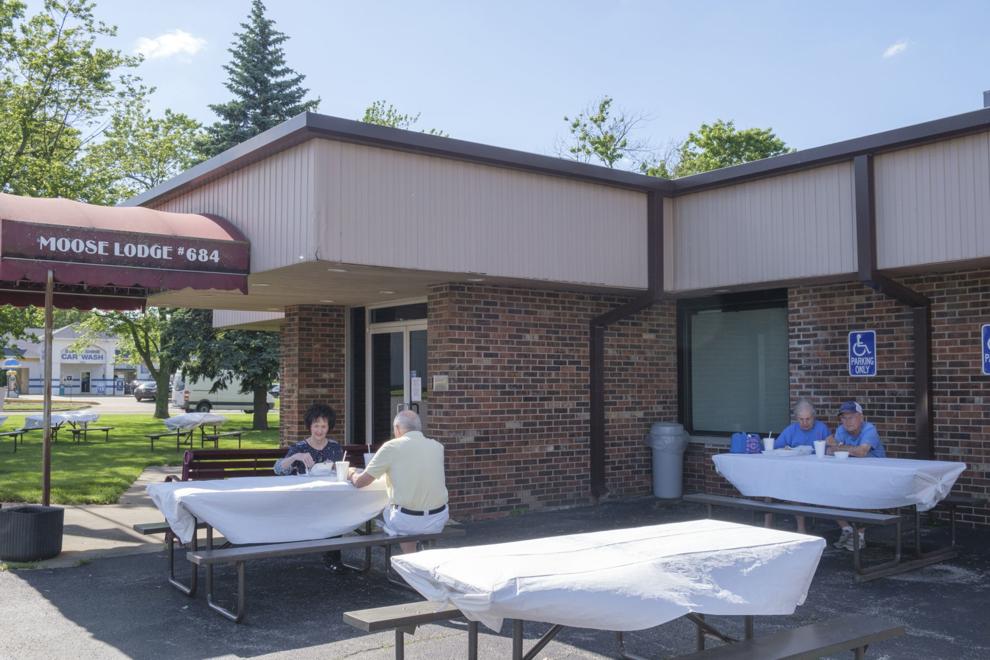 FullHouse-BeerGarden-053020-1.jpg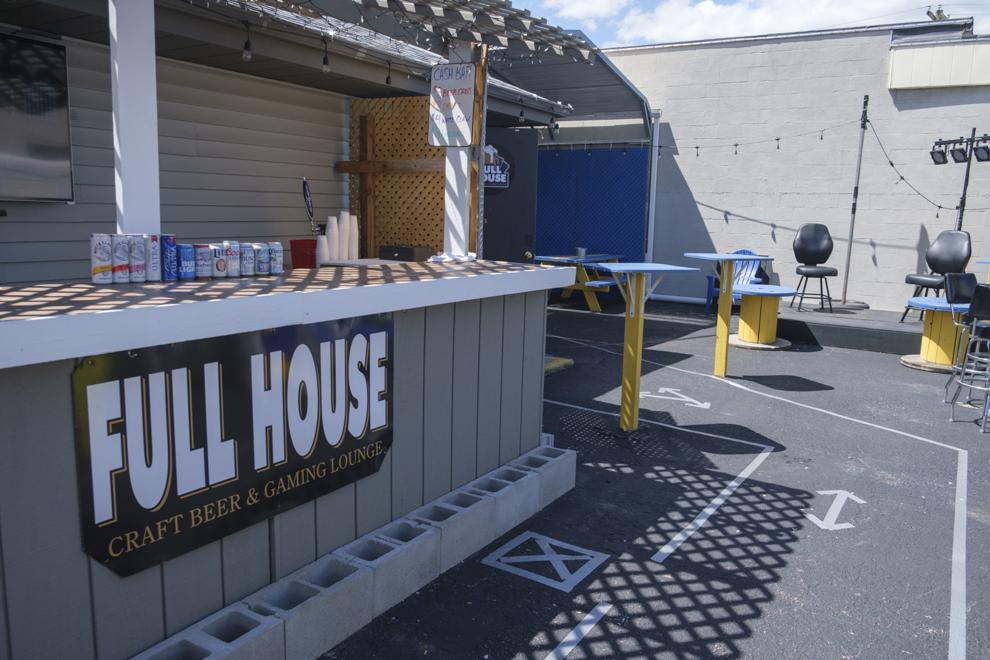 Maroa-Main-Street-053020-1.jpg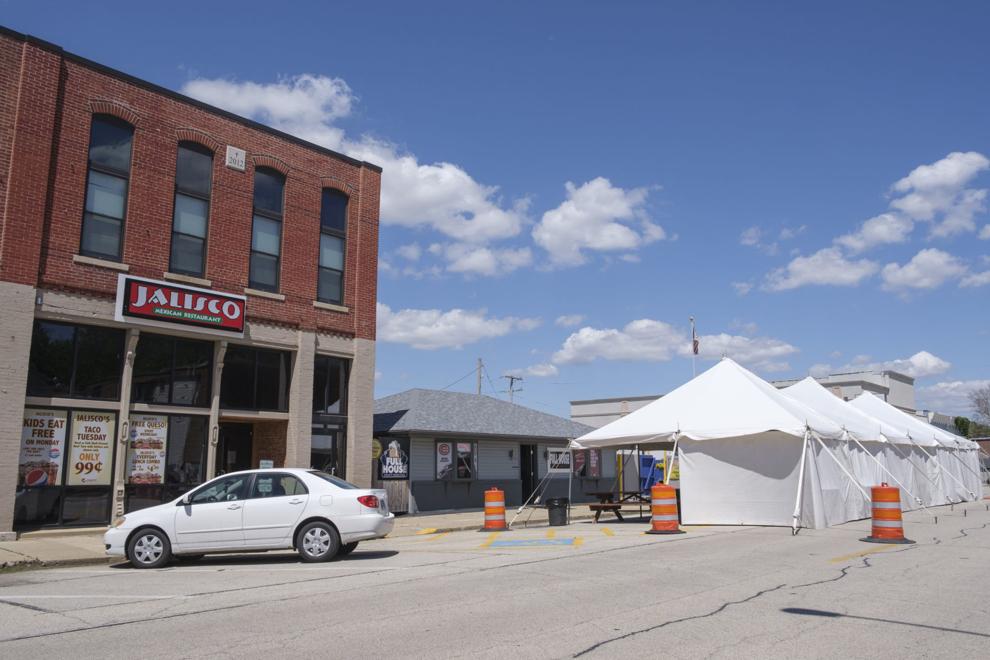 Maroa-Main-Street-053020-2.jpg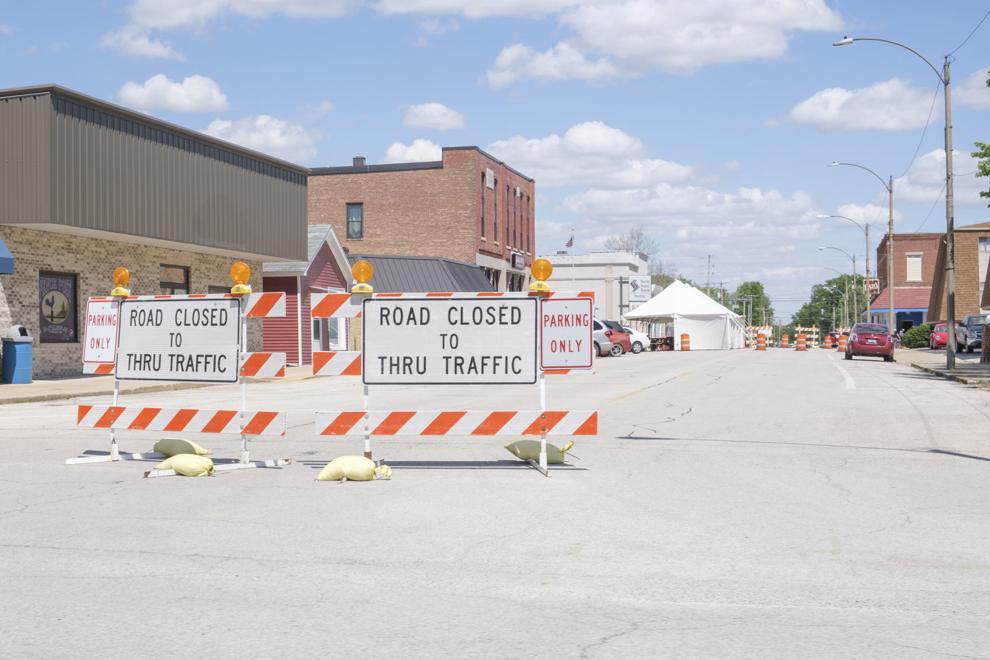 lincoln-lounge-053020-1.jpg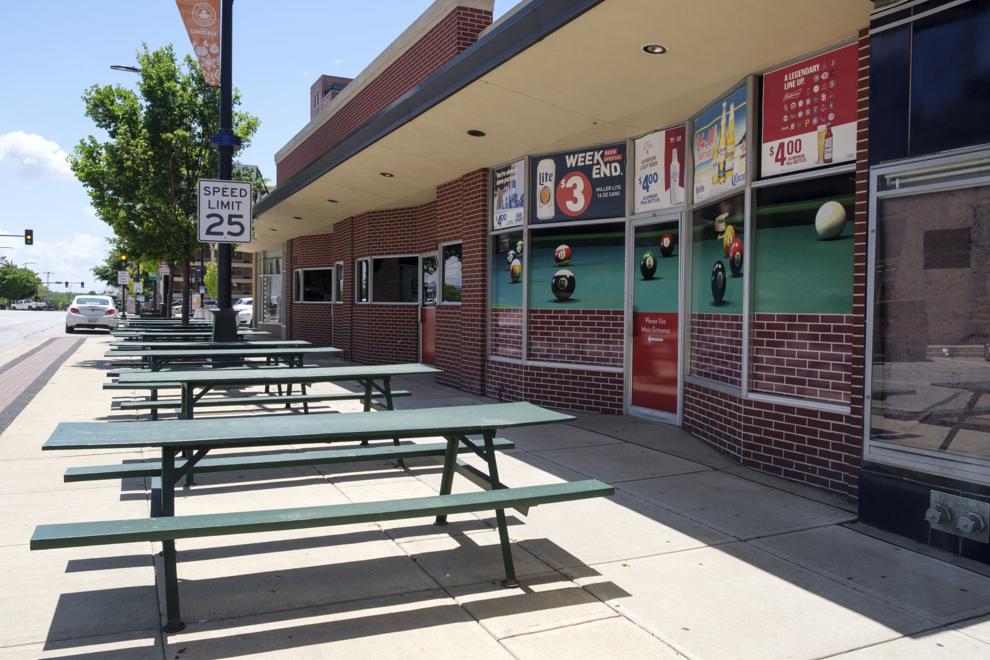 haskett_ellie-Robbies-diner-053020-1.jpg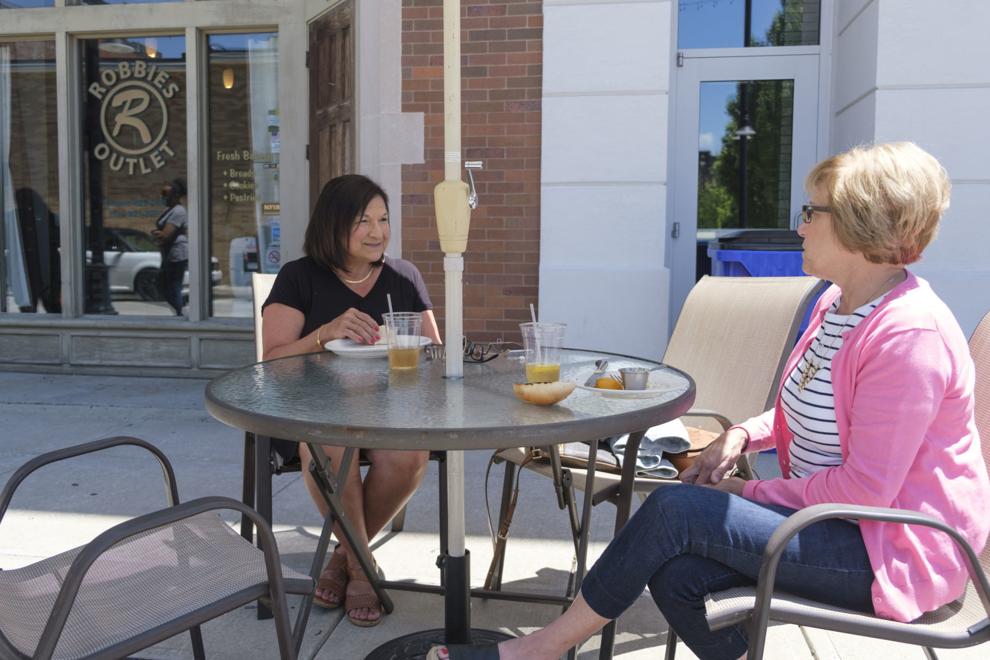 Contact Donnette Beckett at (217) 421-6983. Follow her on Twitter: @donnettebHR