FIRST RESPONDERS
Decatur fire chief: Non-emergency calls straining department resources
DECATUR — The Decatur Fire Department is looking for ways to reduce its responses to non-emergency calls at commercial facilities for the elderly, citing a steady increase in calls straining department resources over the past decade. 
Fire Chief Jeff Abbott said the department in particular is looking to reduce "lift-assist" calls, which typically involve a fallen person needing to be helped up or receive other medical assistance. Firefighters and ambulance personnel are dispatched to these calls at the same time. 
The problem is not the lift-assist calls themselves, Abbott said, but rather frequent callers from commercial facilities who he said are taking advantage of the system. Constantly responding to non-emergency calls greatly strains the department's resources, he said. Solutions, Abbott said, could include ranking emergency calls and a city ordinance that would charge commercial facilities for lift-assistance calls.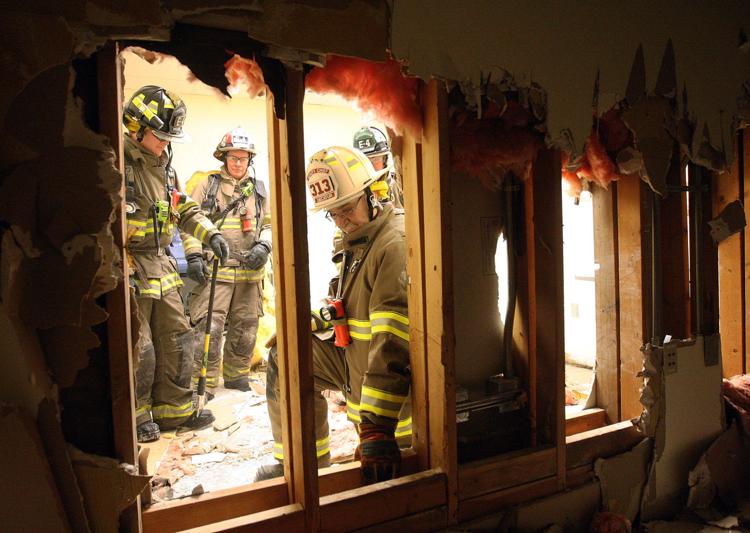 "I'm not talking about the person who falls down and they've been a taxpayer their whole life and they call the fire department," he said. "Our first venture is going to be dealing with commercial facilities who have been using us to circumvent their own liability insurance."
Although the city's population has declined in the past 20 years, the fire department is responding to double the number of calls, Abbott said.
The number of alarms is increasing each year. In 2015, the department responded to 10,317 alarms, according to city records. In 2016, it reported a new record of 11,085 calls, which was broken again the next year: In 2017, the department responded to 11,342 calls. Of those, 698 were for lift-assists. 
Abbott said 131 lift-assist calls came solely from one commercial facility, which he declined to identify. The Herald & Review has filed a Freedom of Information Act request seeking a log of every lift-assist call in 2017.
Abbott and Deputy Fire Chief Rich Pruitt said that some commercial facilities tend to rely on making lift-assist calls because the facilities say that staff members are not allowed to lift residents due to potential liability. Some other repeat callers have become dependent on emergency services to help them with mundane tasks because no one else can or will, Abbott said. 
To alleviate this, Abbott said that the department connects frequent lift-assist callers with social services to assist them and make sure that they are safe in their living conditions.
The department will always help a person in need, Abbott said, but a line needs to be drawn somewhere. 
"We can't just keep sending the resources to that we have to very low-level calls," he said. "When you're calling 911 because your toe aches, or you have a runny nose, that may be an emergency to you, but it's not a true emergency."
When a call comes into the center, dispatchers ask the caller to confirm their address, for a telephone number, a description of what happened and other questions to better understand the situation, according to Amber Adams, the center's communications manager. 
In the determinate dispatching process, dispatchers would then rank the calls based on severity, Adams said, using the terms "alpha," "bravo," "omega," "echo," "charlie," or "delta" level. Alpha and omega calls are lower-level situations that only require ambulance service response, she said.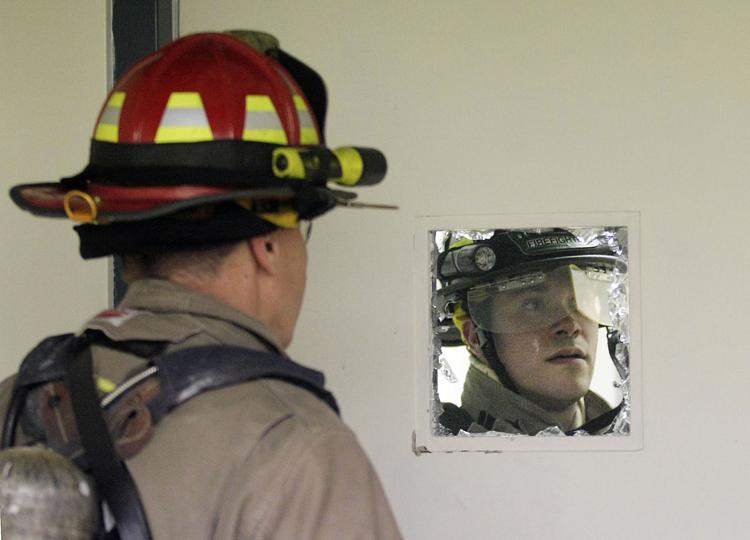 The dispatch center used the process for two years in 2013 and 2014, according to fire department data. Alarm totals for those years were 8,260 and 8,736 respectively.
But the extra steps also can cause delays, Adams said, and so the dispatch center stopped using the descriptors and decided to send fire and ambulance to every lift-assist call.
"When you have an uncooperative caller, those questions can take a couple of minutes to get through," she said. "It was really delaying the response time for the fire department."
Abbott said he hopes that the dispatchers have become better equipped in the past few years to run the codes if the department asks for them to be used again. Adams said the dispatch center would have no problem introducing the codes again if necessary. 
"It's feasible," she said. "That's a decision that they would make, and if they want us to use them, we'll do it."
Mike Burkham of the Decatur Ambulance Service said bringing determinate codes back would not create any major changes to its first responder protocols. He supports the fire department's efforts to reduce its responses to low-level calls. 
"I think it's frustrating for everybody to keep getting called out and putting all of these resources for something that it's not needed for," said Burkham, vice president of the ambulance service. "That's an expense, and the city's looking for ways to cut back."
"We're going to discuss these issues with the city manager (Tim Gleason), and speak with our legal personnel and work on putting something together," Abbott said. "We're here to help, but we're not here for the service to be abused."
Gleason and Mayor Julie Moore Wolfe said they were not aware of Abbott's plans to possibly present an ordinance to the city council, but both looked positively on his efforts to preserve department resources and city funds. 
"I'm pleased, and I'm not surprised that Chief Abbott is squared away, and he's doing exactly what he's been directed to do," Gleason said. 
Moore Wolfe agreed: "We have look in ways that we've never looked before for ways that we can be better and more cost-efficient, because we have no choice."