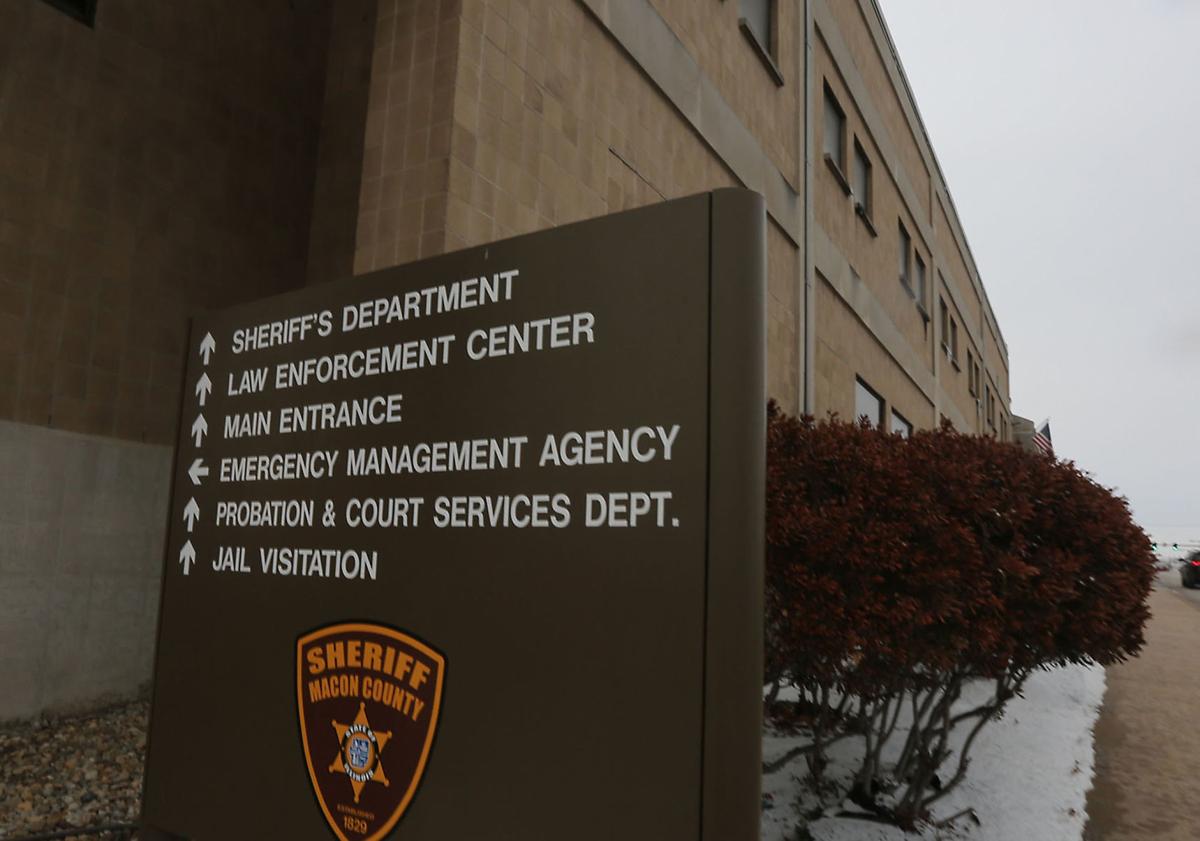 DECATUR — In the wake of an Illinois State Police probe into Macon County Sheriff's Office employees bidding at foreclosure real estate sales, interdepartmental memos and emails obtained by the Herald & Review show senior staff seeking direction on what to do.
The investigation began in March and centers on whether members of the sheriff's department can legally take part as bidders in foreclosure real estate sales conducted by the sheriff's office. Lt. Kris Thompson, who resigned from the sheriff's office Friday, runs a side business as a buyer, seller and renter of family homes, and shopped, when off-duty, at sales conducted by the sheriff's office that involved foreclosed properties.
In a March 6 email obtained through a Freedom of Information Act request, Sgt. Matt Reynolds wrote: "Given the present circumstances, I would like some guidance on how to correctly proceed with conducting sheriff house sales." 
Reynolds, the county's animal control administrator, said he was requesting a meeting between the sheriff's office, Judge Thomas E. Little and Macon County State's Attorney Jay Scott for legal advice. "I think this should be something incorporated into our SOP (standard operating procedure)," he said. 
Sheriff Tony Brown typed a response within a few minutes of receiving the message, saying "I will reach out to the appropriate entities to schedule a meeting for guidance about the matter."
The results of any such consultations were not given in the FOIA response from the sheriff's office, which added a note saying "preliminary drafts, notes, recommendations, memoranda and other records in which opinions are expressed or policies or actions are formulated, are exempt" from FOIA requests.
You have free articles remaining.
Correspondence from Thompson shows him telling the sheriff that "I don't have any intentions of returning (to duty) until I have written closure civilly and criminally," he said.
The documents also showed that Thompson has made his own FOIA requests of the sheriff's office, trying to obtain copies of letters, emails and "all written/electronic communications" about how the state police investigation came about.
Thompson sought all content related to variants of his name and terms including sheriff sale, sheriff sales, auction, civil, deed,confirmation, judge, court order, real estate, internal and Illinois State Police from Jan. 1 to April 2. 
Lt. Jonathan Butts, the Freedom of Information Officer for the sheriff's office, replied April 5 that the request had been granted. But Thompson shot back the same day that he had received "not a sufficient response," citing an absence of relevant emails between Brown and other administrative staff.
"When processing a FOIA request, you must use a 'good faith effort' to conduct a search for records requested using methods which can be reasonably expected to produce the information requested," Thompson told the sheriff's office.
The FOIA documents the Herald & Review received indicate Thompson was ready to resubmit his requests "if I need to be more clear," but there was no response listed to his message.
Thompson since told the Herald & Review he never received all the information he had sought.
Contact Tony Reid at (217) 421-7977. Follow him on Twitter: @TonyJReid