DECATUR — City leaders are introducing a new civilian position to help with Decatur police duties as budget pressures force lower staffing levels, but the move has prompted backlash from the union that represents officers.
The Police Benevolent and Protective Association Unit 39 filed an unfair labor practice charge Oct. 4 with the Illinois Labor Relations Board. The union says the city violated the law because it did not bargain with the union before creating the new "community liaison officer" position that will handle some police duties.
City Manager Scot Wrighton said city leaders' top priority is public safety. The new positions can keep police on the streets and away from tasks that tie up their time but don't necessarily require a sworn officer, he said.
"The only real opponent has been the PBPA because they are a special interest group," Wrighton said. "They aren't thinking about the larger public good for Decatur. They are thinking about a fairly narrow agenda which is, 'How do we have as many dues-paying members as possible?'"
Wrighton stressed that he was not referring to the Decatur officers, who he described as "devoted public servants to the city of Decatur."
The move is driven by budget pressures, particularly the comparatively high cost of public safety pensions. A city analysis shows that a new police officer would represent about $29,576 in annual pension costs for the city, compared to $4,744 for a civilian employee whose pension would come from the Illinois Municipal Retirement Fund. Many municipalities across the state face similar challenges.
There were 144 sworn officers in the Decatur Police Department as of last week. Wrighton and police Chief Jim Getz acknowledged the number has been reduced by not filling positions as people retire. Getz said he plans to move officers who work in investigations and other areas to patrol shifts, and the addition of the four community liaison officers will help.
"As I sat down with the city manager and talked about the budget and staffing for 2020, the budget wasn't going to support the same amount of officers that we had in the past," Getz said. "If I'm going to lose police officers, it sure would be nice to help supplement some of that work that's still out there that doesn't require a sworn officer."
Union attorney Shane Voyles said the city should look elsewhere than police officer staffing if it needs to save money.
"The officers want what is best for the city, and that generally means a fully staffed police department," Voyles said in an email. "This should be about combating crime, not saving a buck."
Mike Claypool, a Decatur police officer and president of the Decatur PBPA Unit 39 Labor Committee, deferred all comments to Voyles.
Kimberly Stevens, executive director of the Illinois Labor Relations Board, said unfair labor practice charges are assigned to an investigator who looks into the details. The investigator makes a recommendation to the board about whether to dismiss the charge or send it to an administrative law judge for further hearings, she said.
If the charge is dismissed, Stevens said, it could mean that not enough evidence was presented or that issue is something unsolvable by the board.
Mayor Julie Moore Wolfe said the city is supportive of unions and the new positions are not a union issue.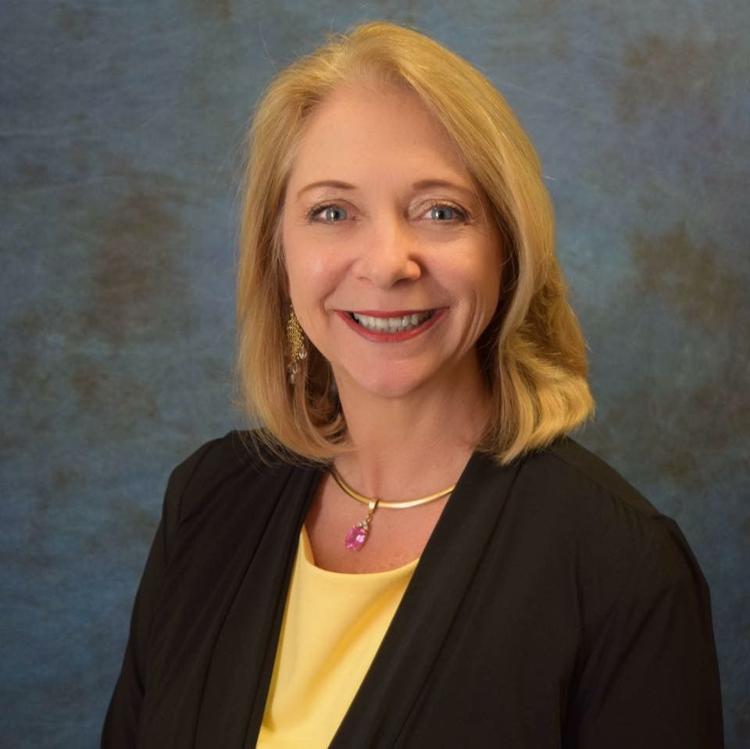 "You have to look at the job of the police union. It is to have as many people in the union as possible," she said. "Our job is to protect the public and have the most effective and efficient way of doing so."
Sharing the load
Getz and Wrighton say the new community liaison officers represent one potential innovative solution to an unavoidable budget problem.
"I've been in local government for 37 years," Wrighton said. "Throughout that 37-year period, I've had police officers tell me more and more of their time is spent taking up writing reports, doing administrative tasks, ferrying documents to the courthouse, doing things that do not require someone with arrest powers, a certified police officer under state statutes authorized to carry a firearm to protect the citizens."
City officials said the measure is one way to address growing public safety pension costs, a challenge for municipalities across Illinois. Council members have said they do not want to resort to raising property taxes to meet the pension obligations, which amount to millions of dollars a year.
Getz said police officer staffing will be at 141 positions by the end of the year because of planned retirements. The budget that Wrighton is preparing to present to Decatur City Council members would allow the chief to hire five more officers for a total of 146. The budget also includes the civilian officer positions.
Getz said two officers from investigations unit and one officer from professional standards will be shifted to patrol. "We're going to do some restructuring and reorganizing to try to keep the same, or as close to the same amount of number of officers on the streets patrolling," he said.
To free up time for those patrol officers, the community liaison officers will handle low-priority calls and sex offender registration, complete paperwork and monitor social media. An online posting for the job said requirements include being 21 years old and having experience in law enforcement-related occupations; additional college education in criminal justice is preferred.
They would also need a Firearm Owners Identification card, though Getz said they will not be armed or put in harm's way while on duty.
The starting salary for a community liaison officer would be $37,440. A newly hired sworn police officer would make $59,686, city records show.
Getz said the civilian positions could be filled by aspiring officers or retired officers who still want to be involved in their community.
Details on training for the community liaison officers are not set, Getz said, but the department will train the new hires in report writing, tagging evidence and criminal law. Getz said the department hasn't hired any sworn officers since February, but they plan to hire at the end of 2019 to allow officers to attend a 14-week class in January at the police academy.
Council members discussed the issue of police pension costs and potential for civilian positions during a financial planning session in August and June retreat. Most have been supportive of the solution, saying this will help sworn officers to do the best job they can and not be bogged down in paperwork.
"Everyone wants more officers out on the streets to do the job they are supposed to be doing, not doing paperwork or spending time doing a minor fender bender," Councilman Pat McDaniel said in an interview last week. "By looking at liaison officers that would be able to do that type of work, it frees up our officers to do the job they were trained to do."
Getz said there may be instances where detectives will get a few more cases to work on as a result of the staffing changes.
"We've tried to spread out the restructuring that way, it didn't just hit in one unit, so you don't feel the impact as much," Getz said. "We hope CLOs will free up the detectives and officers to do the more serious police work."
You have free articles remaining.
Opponents raise concerns
Not everyone agrees that current staffing levels are adequate for the Decatur Police Department.
Former Decatur police Sgt. Greg Spain, who retired as a sergeant after over 30 years with the department, wrote to council members expressing his concerns.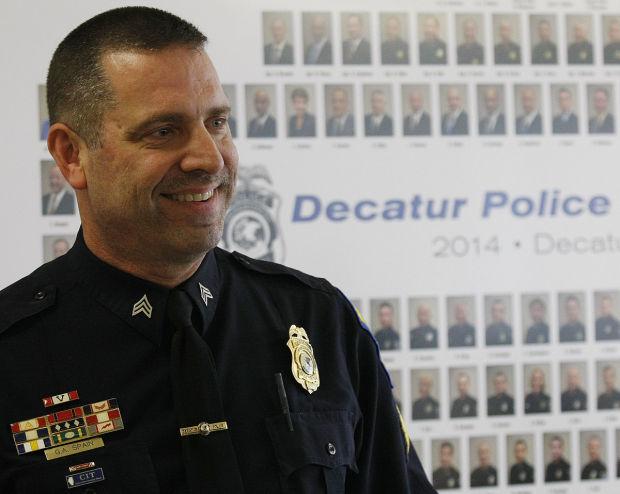 "I hope and pray that council takes an active role in the manager's intentions to gut DPD staffing," he wrote to Councilman Chuck Kuhle. The Herald & Review obtained the email through a Freedom of Information Act request seeking senior officials' internal correspondence about the new position.
Kuhle forwarded the concerns to Wrighton, who responded that the union has been fighting the implementation of the community liaison officer position "at every step." Wrighton told Kuhle that the new position would help union members by reducing time spent on administrative and non-critical work so they could concentrate on patrol.
"I just wish the police union (Springfield-based Police Benevolent Protective Association) would help us with this analysis as a cooperative partnership," Wrighton wrote, "rather than acting as an adversary waiting to pounce on us at every stage — spinning their 'people will die if any change is made' mantra."
Voyles said he was unaware of any union members making statements about anyone dying.
Speaking to the Herald & Review last week, Spain said the community liaison position is good in theory, but won't eliminate mundane paperwork. He reiterated his concerns about the number of officers on the streets.
"Staffing levels are low to the point where it's a danger to the officers themselves out on the streets and certainly to the community," he said.
Citing city data, Horn said the department now has the longest response times it has had in the last five years.
"I am concerned that with fewer number of officers, that we are having longer response times and fewer number of officers may mean less time available to solve the crimes that are taking place," he said last month. 
Getz said by moving officers around, the department is trying to keep the same amount of police officers on the street to respond to calls.
"Time will tell if it will do that," he said in an interview last week. "We think with the CLO answering the phones and doing some of those low-priority calls, that we can still respond as we do and hopefully improve our response time."
He said this isn't the lowest that Decatur police staffing has ever been. Compared to surrounding communities, he said, Decatur has historically had higher numbers of sworn officers per capita.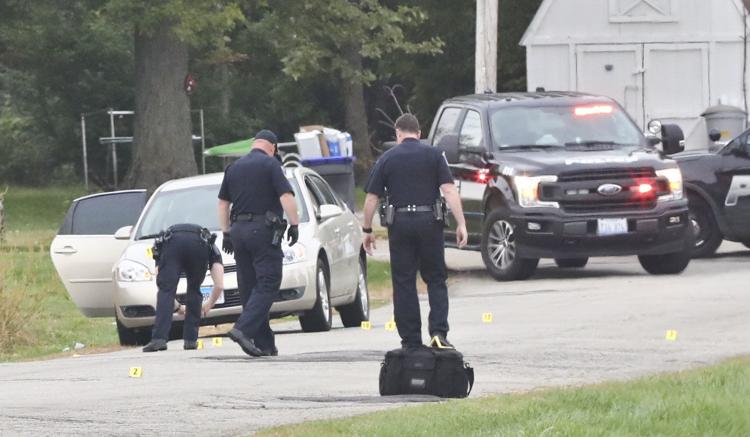 City records show there were 153 sworn officers in December 2018.
"As a chief of police, yeah, I'd love to have 200 police officers," Getz said Wednesday. "But we also understand that we have to fit within a budget."
'No silver bullet'
Wrighton said state lawmakers are a main contributor to pension issues because the General Assembly continues to promise higher benefits without being responsible for the rising costs.
The Illinois Fraternal Order of Police objects to the change, which lawmakers could consider in their fall veto session starting later this month. Moore Wolfe said she was thrilled to see Pritzker move forward to address what has been a serious problem for several governors before him.
"This is a crisis for cities across the state," she said. "The system we have is not sustainable."
City officials also are planning to pursue other actions to alleviate the budget strain, in addition to adding the new civilian officers.
Councilman Bill Faber said the city could impose a public safety tax to generate revenue. He said he plans to ask the council to add a referendum to an upcoming ballot to allow residents to weigh in.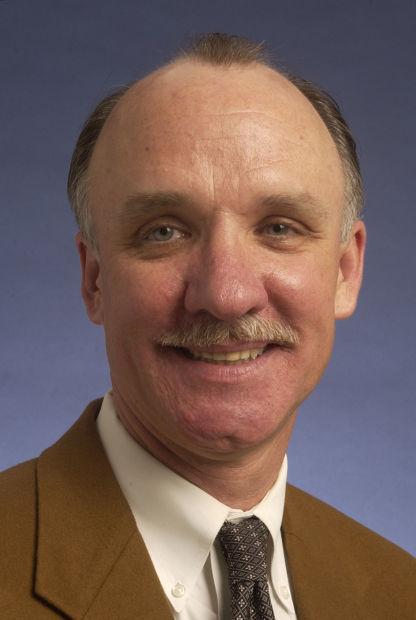 "A city public safety tax could assist with some of the city's pension costs," he said.
Council members have also discussed using technology to improve public safety, including video surveillance and body cameras for police officers.
The Decatur Police Department participated in a pilot program over the summer where they tested eight body cameras on officers on different shifts. The pilot program ended in August and the council has not yet made a decision on whether or not the cameras will become a permanent part of the department.
The council has also discussed increasing video surveillance on city blocks but has not yet ironed out the details. Wrighton said funding for both measures could be included in the upcoming budget proposal.
The police department on Tuesday also introduced a system that will allow people and businesses with external surveillance cameras to register them with the department.
Wrighton said the city plans to move forward slowly with the integration of the community liaison officers, and council members will be kept updated throughout the process.
"This is not the solution to all of our pension problems," he said. "There is no silver bullet."
---