DECATUR — The "E6" fire engine that Decatur firefighter Micah "Bubba" Wakeman rode to the rescue of countless others carried him on his final journey home Tuesday.
The gleaming red and white truck, lights flashing and sirens silent, sat outside Life Foursquare Church where Wakeman's funeral was held. The 16-year department veteran, who lived in Mount Pulaski and also loved farming, died in a tractor rollover accident June 13. The married father of four children was just 43.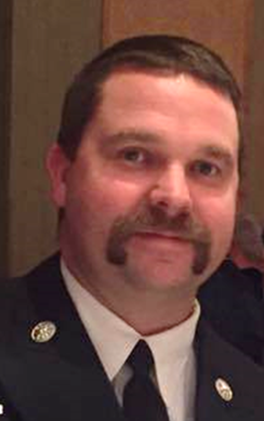 The truck, polished to a gleaming perfection and draped with black swags of mourning bunting, waited for about an hour after the hourlong service. The delay was to give Wakeman's colleagues, and fellow firefighters from all over Central Illinois, time to offer him one last salute and pay their respects.
Then an honor guard in dress uniform and white gloves carried their friend from the church as other white-gloved hands rose in a slow-motion salute. Proceeding slowly, and led by squad cars, symbolically one each from Decatur Police and the Macon County Sheriff's Office, the funeral procession finally moved off.
It was filled with other fire, police and emergency vehicles, their lights also flashing, as it wound its way on the 3-mile journey to the interment at Illini Cemetery in Warrensburg.
The funeral procession passed under a ceremonial arch formed by two extended aerial ladder trucks surmounted by an American flag snapping smartly in the breeze. The bright weather had matched the upbeat tone of Wakeman's funeral service, which was described as a tribute to an extraordinary life well-lived rather than mourning one cut short far too soon.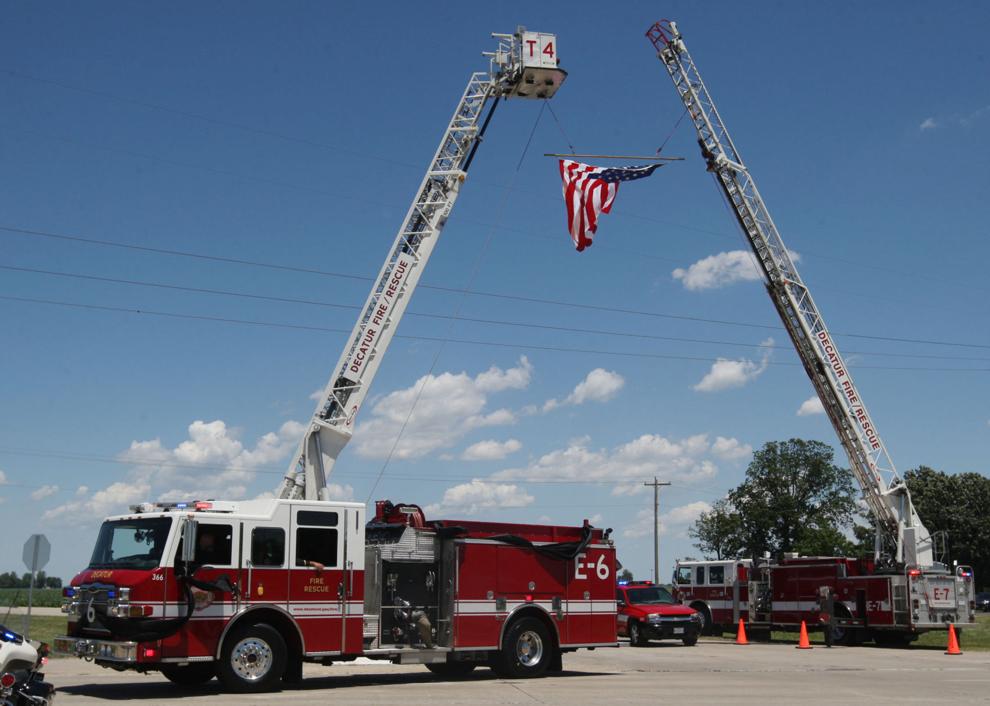 Wakeman's friend Tracy Dyer, who worshiped with him at Mount Pulaski Christian Church, their home church where Wakeman was an elder, set the tone from the beginning. Clutching a guitar as part of a four-piece band, Dyer looked out at hundreds of mourners, including firemen, police and first responders, and said he guessed they hadn't expected to hear a band at a funeral.
"Well, that's because you've been duped," he said with a smile. "This is not a funeral, this is a celebration. This is a celebration of how one not-so-little man has made an impact here and all over the world from Uganda to Haiti, to Guatemala to the Ukraine ..."
Wakeman's strong Christian faith had led him on missions work to those countries and others and to serve as a foster parent for kids in need. Wakeman's funeral service featured a rolling montage of pictures from his life capturing his smiling, mustached face with children clinging to his neck in far-flung parts of the world or at home with his wife Laura, and their children Ashton, Emily, Josie and Zeke, and foster children like TeNejah and Taylah.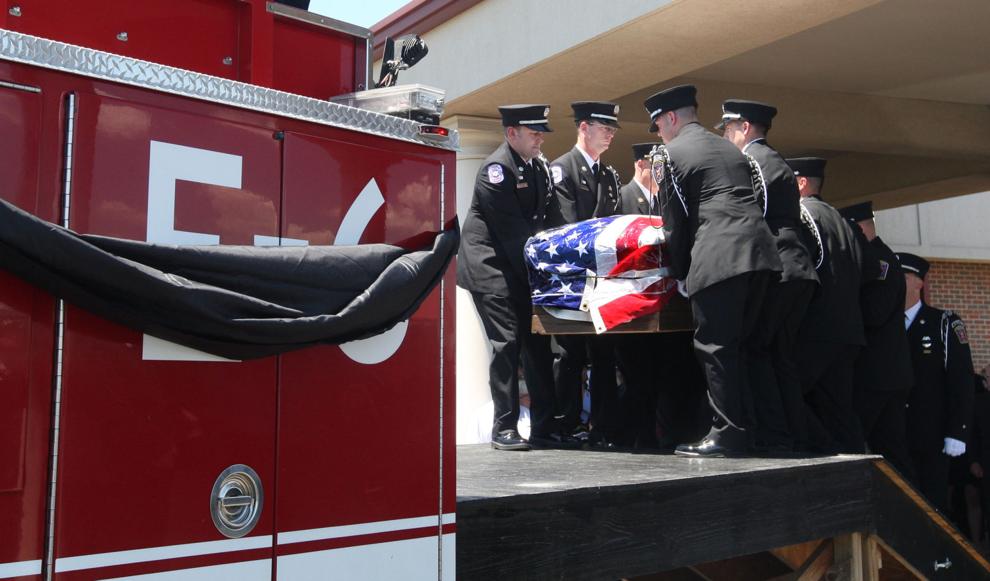 Speakers at his funeral constantly referred to his fireproof Christian faith and his strong passion to share it with others. He was described as a caring, conscientious and hardworking man who spent almost every waking moment lending others a hand.
"He was the kind of man that God intended men to be," said the Rev. Mark Weber, pastor of Mount Pulaski Christian Church. "We could be here for hours and talk about all that Micah meant to us and all that he did; this could be one funeral that could go on for 6 hours and we would not exhaust who he was and what he did. He was that special."
In the end, his friends and colleagues had to fit their memories and tributes into about an hour. And while the atmosphere was upbeat with occasional laughter at funny stories and memories, the sadness at the departure of a good and well-loved man was there, too.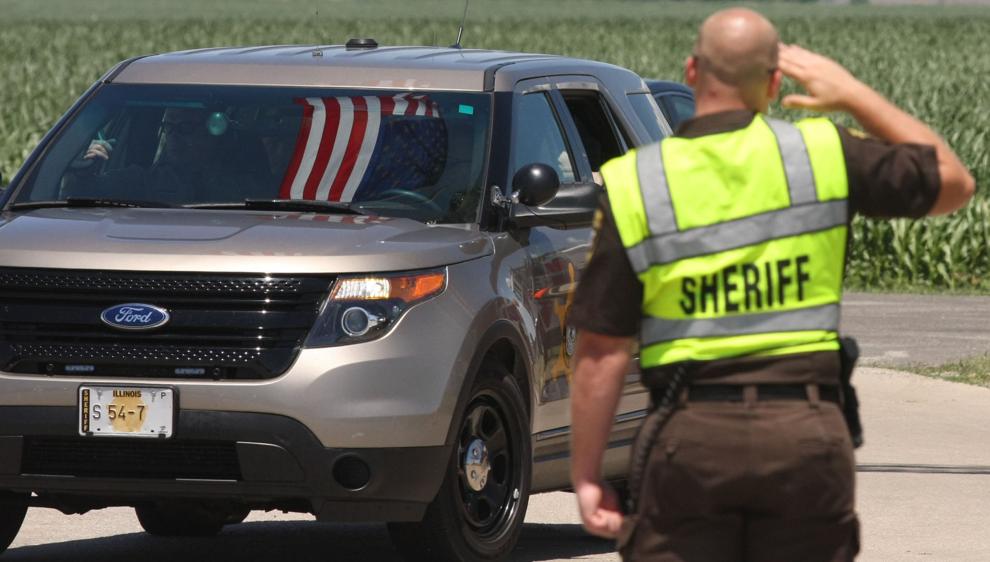 Sobbing from the mourners could be heard as a message was read out from 20-year-old daughter Ashton to her dad, describing how, for once, she was lost for words to say how she was feeling.
"But the thing I can think to say, and the thing that I think we all need to say, is 'thank you' ... thank you, God, for letting us have some of my daddy in our lives, because not many people are blessed with a Micah Wakeman ..."
There were more tears punctuating an intense quiet that fell over the church sanctuary at the end of the service as a lone fireman prepared to ring a bell nine times in three sets of three rings, the traditional way firefighters salute and bid farewell to a comrade.
In a show of solidarity and support, firefighters from Springfield and Champaign covered fire stations in Decatur on Tuesday so Decatur firemen could attend the service. The number of Decatur firefighters present, active duty and retired, numbered more than 100.