ARGENTA — It's not every day when Argenta-Oreana school Superintendent Damian Jones rides the bus with his students. In fact, he said it's been over 30 years since he'd ridden a full bus route. 
But on Wednesday afternoon, Jones sat up front on a bus packed with Argenta-Oreana Elementary School students to help oversee a joint effort between the school district and Illinois State Police to reduce the number of area drivers that illegally pass stopped school buses.
"We take (student safety) very seriously," Jones said. "The scariest thing that could ever happen is that a student gets hurt. Unfortunately, we have people that blow through (school bus stop arms)."
Three state troopers followed three buses as they drove along their respective routes after school Wednesday. Whenever a motorist ignored a bus' stop arm, which is a violation of state law, he or she would be pulled over and given a citation.
Illinois law states that anyone who is convicted of passing a stopped school bus will have their license suspended for three months on a first offense and will pay a $150 fine.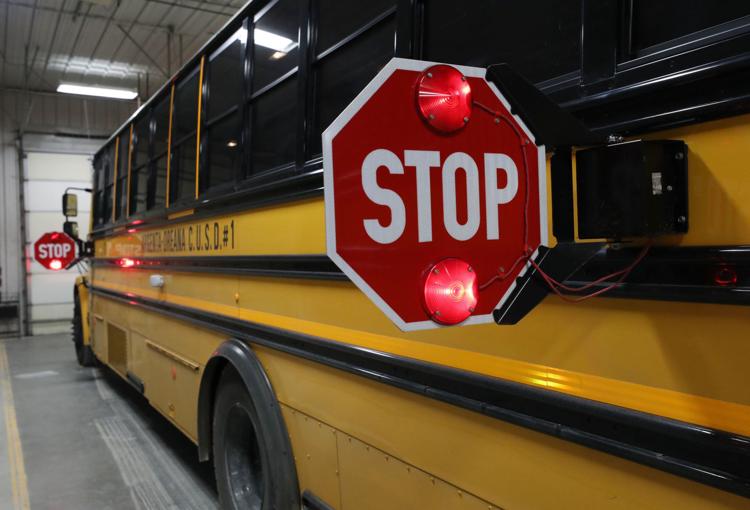 Jones said the enforcement measures were taken during the morning bus routes and in the afternoon routes.
The Macon County Sheriff's Office also participated in the morning shift, he said, and no drivers were caught in violation of the law. However, Jones said three drivers were pulled over in the afternoon. One of the violations occurred outside the bus that the superintendent rode. 
"There is nothing so important that you need to rush through a stop arm and potentially risk a child's health," Jones said. 
The National Association of State Directors of Pupil Transportation Services said that while school buses are the safest way to bring students to and from school, drivers who ignore activated bus stop arms remains a troubling issue. 
In 2018, the organization released the findings of a 38-state survey that asked bus drivers to report motorists who illegally passed stopped school buses. The survey said 106,306 of participating drivers reported 83,944 vehicles ignored stop arms on a single day during the 2017-2018 school year.
However, the NASDPT said, the number of total violations was likely much higher since not every state participated in the voluntary survey. 
"Obviously, we're a small community," said Master Sgt. Todd Armstrong, a state police trooper and president of Argenta-Oreana's school board. "I hear from the bus drivers, their friends and Mr. (Mark) Daley as well of their concerns of vehicles who are ignoring their stop arm."
Armstrong said he, Jones and Daley, the school district's transportation manager, spent time working to coordinate a date for when they could schedule the enforcement activities.
Before that, Jones said Daley had also approached him about the possibility of installing new equipment to assist in safety efforts. As a result, some of the district's newer buses were outfitted with additional rear stop arms and cameras that can record the license plates of drivers who ignore stop arms.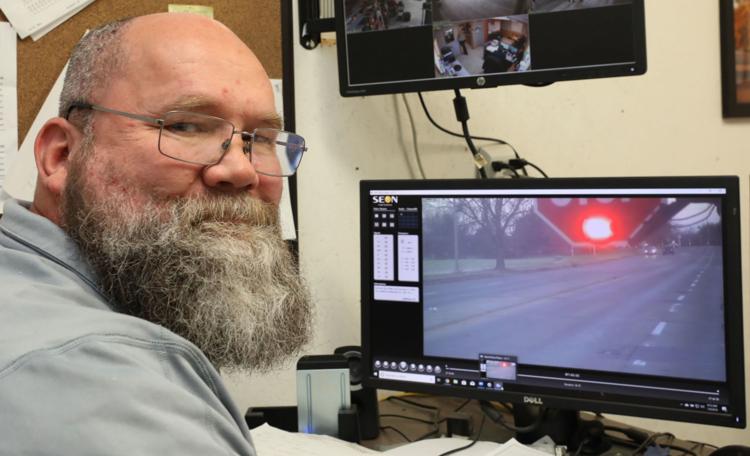 "The (bus) driver fills out (a form) where the violation occurred," he said, and the form along with the video are turned in to the police department."
Those cameras were installed at the beginning of the 2018-2019 school year. Daley said that at the end of the first semester, 38 stop arm violations were recorded within the school district.
Looking to the future, Jones said the district's goal is to implement an awareness campaign to better protect its base of over 900 students.
The students who take the bus are in a "vulnerable situation," he said, and it would be ideal if the district never had to report a stop arm violation again. 
Daley agrees. "Use extra caution when you're around a school bus, and certainly stop if the stop arms are deployed," he said. "It's all about keeping kids safe."