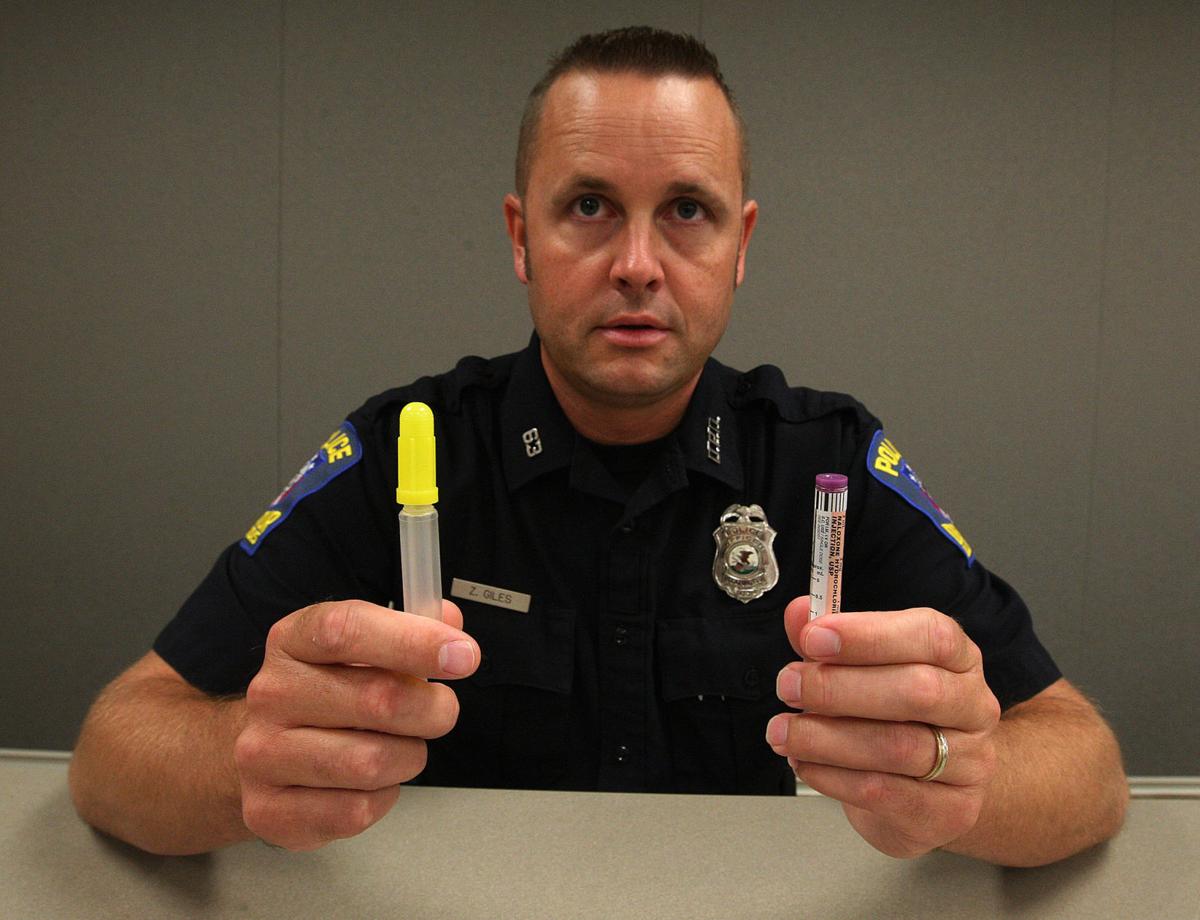 Macon County first-responders and addiction specialists on Friday said President Donald Trump's declaration that opioid abuse is a national public health emergency will bring needed attention to a problem that has harmed and killed numerous local residents.
"I hope they take it seriously, because we need to combat this issue and not just make it a political issue," said Decatur police Deputy Chief Shane Brandel. "This is truly a life or death situation."
Brandel said police have witnessed an increase of drug and heroin overdoses in Decatur that is consistent with the numbers seen throughout the rest of the country. Educating the public about the dangers of opioids is important, Brandel said, but he also wants to know more specifics on how the government plans to approach the crisis from now on.
"Our take on the declaration is unknown because we don't know what effect it will have on us," he said. "Hopefully, they'll bring more funding to the issue, so they can provide more treatment and education in the community."
Burkham and Chuck Kerwin, a social worker and addiction counselor at HSHS St. Mary's Hospital, agree.
"It won't do any good if they don't," Kerwin said. "They're not going to stop the drugs from coming in. If they could have done that, they would have been doing it."
The state Department of Public Health said Macon County had 14 opioid-related overdose deaths in 2016, the most recent year for which data is available. Some local law enforcement and emergency workers carry naloxone, an opioid-overdose reversal drug. 
Trump's declaration, which will be effective for 90 days and can be renewed, will allow the government to redirect resources in various ways and to expand access to medical services in rural areas. But it will not bring new dollars to the fight against the epidemic.
Instead, officials can now shift funding for HIV and AIDS programs to provide more substance abuse treatment for people already eligible for those programs.
The Trump administration effort looks to combat addiction and abuse with heroin and prescription painkillers, drugs that kill nearly 100 Americans daily.
You have free articles remaining.
Mike Burkham, vice president of the Decatur Ambulance Service, said it's going to take more than words to make positive progress toward ending the epidemic.
"There's just too much heroin out on the street," he said. "I don't know what they plan to do about that."
The number of deaths caused by overdosing on opioid drugs has risen in the United States for every year since 2002, according to the National Institute on Drug Abuse. Last year, opioids ranging from heroin to synthetic painkillers like fentanyl were responsible for many of the 64,000 drug overdose deaths in America.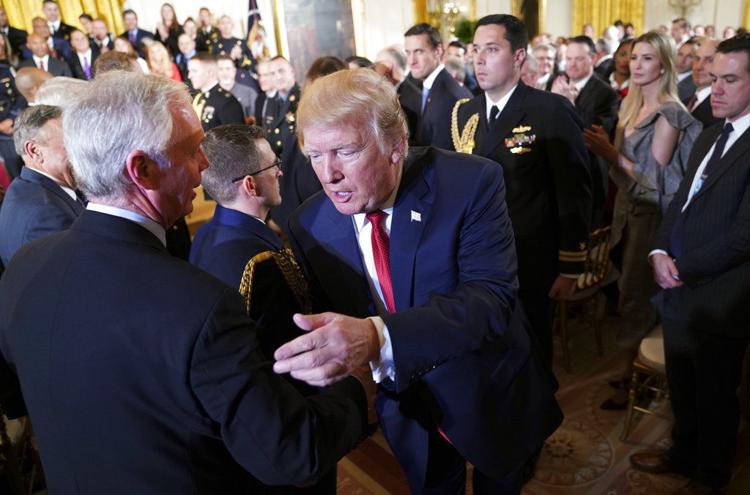 As an addiction specialist for 30 years, Kerwin said focusing on ending the stigma surrounding addiction and providing treatment would be a more effective approach than just focusing on drug law enforcement.
"It's a highly treatable disease," he said of addiction. "It's not enough to give someone a maintenance drug to help them. You have to change your lifestyle, and the way you look and change things. The more tools that we have available, the better we can use them."
Many of the patients who come to St. Mary's for opioid treatment are people who started taking pain pills after an injury, Kerwin said. It doesn't take long for them to become addicted to the pills, he said.
In addition to treatment, Brandel said that he would like to see a greater emphasis placed on explaining the addictive qualities of painkillers to people who may need to use them. That way, he said, people will use them more wisely, and hopefully break the addiction cycle before it's too late.
"If you keep taking painkillers and you can't get them anymore, you either start buying them off of the street or take the next available option, which is usually heroin," Brandel said.
Based on the work that St. Mary's and other hospitals and treatment centers are doing, Kerwin is hopeful that good things will continue to happen in the fight against addiction in America.
"You can't do the job I've done for 30 years without hope," he said. "Recovery is possible. Treatment is possible. It works. People just have to know and start doing it."
The Associated Press contributed to this report.