DECATUR — Attention, drivers: Macon County law enforcement officers are participating in a statewide campaign to raise awareness of the "move-over law" — and they'll be writing tickets. 
Macon County Sheriff Tony Brown and other first responders called for a greater enforcement of what is known as "Scott's Law" following several law enforcement officers being injured or killed on Illinois roadways.
The Illinois Sheriff's Association campaign began Friday and will end Friday, April 19. During the week, sheriff's deputies will actively enforce the law and issue citations to anyone in violation. 
"We want to make sure that all of our first responders (and) tow truck operators return home safe," Brown said, speaking after a news conference at the Macon County Law Enforcement Center.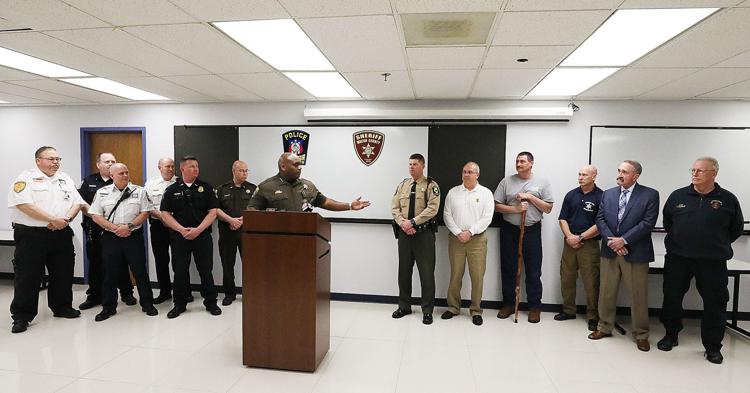 Scott's Law is named after Lt. Scott Gillen of the Chicago Fire Department, who was killed in 2000 after being struck by an intoxicated driver while assisting at a crash on the Dan Ryan Expressway. It requires motorists to slow down and move over when attempting to pass an emergency vehicle parked on the right side of the road. Illinois passed the law in 2002, and violating it is punishable by a fine no more than $10,000. 
Brown said past sheriff's office enforcement efforts primarily educated drivers about the law. Now, he said, citations will be issued in any instance of a violation. 
So far this year, Brown said, 16 state law enforcement officers have been hit while conducting traffic stops on the side of the road and four officers have been killed in traffic-related crashes.
You have free articles remaining.
Brown said the sheriff's office would continue to engage in its own occasional Scott's Law enforcement programs after the Illinois Sheriffs Association campaign ends. He and Macon County State's Attorney Jay Scott said their respective offices will maintain zero-tolerance policies regarding violations of the law. 
"In light of all the recent tragedies, we have spoken to our staff and made it mandatory upon them that those policies are to be followed in every case," Scott said, after mentioning the state's attorney's office has had a zero-tolerance policy regarding Scott's Law for many years. 
"Hopefully, that will help send a message out to the community to follow the law and hopefully will save some lives," he added.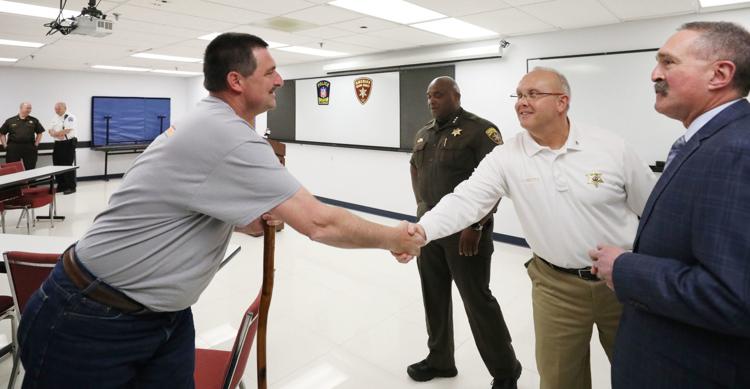 He also said there needs to be stronger penalties for anyone who ignores the law. Moore has worked with lawmakers to draft proposed legislation that makes a Scott's Law violation similar to committing a traffic violation in a construction zone. If the bill is passed, Moore said, a first-time violation of Scott's Law would lead to a $375 fine. A second violation would warrant a $1,000 fine and possible suspension of the driver's license. 
"If you hit or kill a worker, it's a $10,000 fine and up to 14 years in jail," he said. "Honestly, it should be more because there's no excuses ... Everybody's got a life, and it's worth more than a few measly dollars and probation."