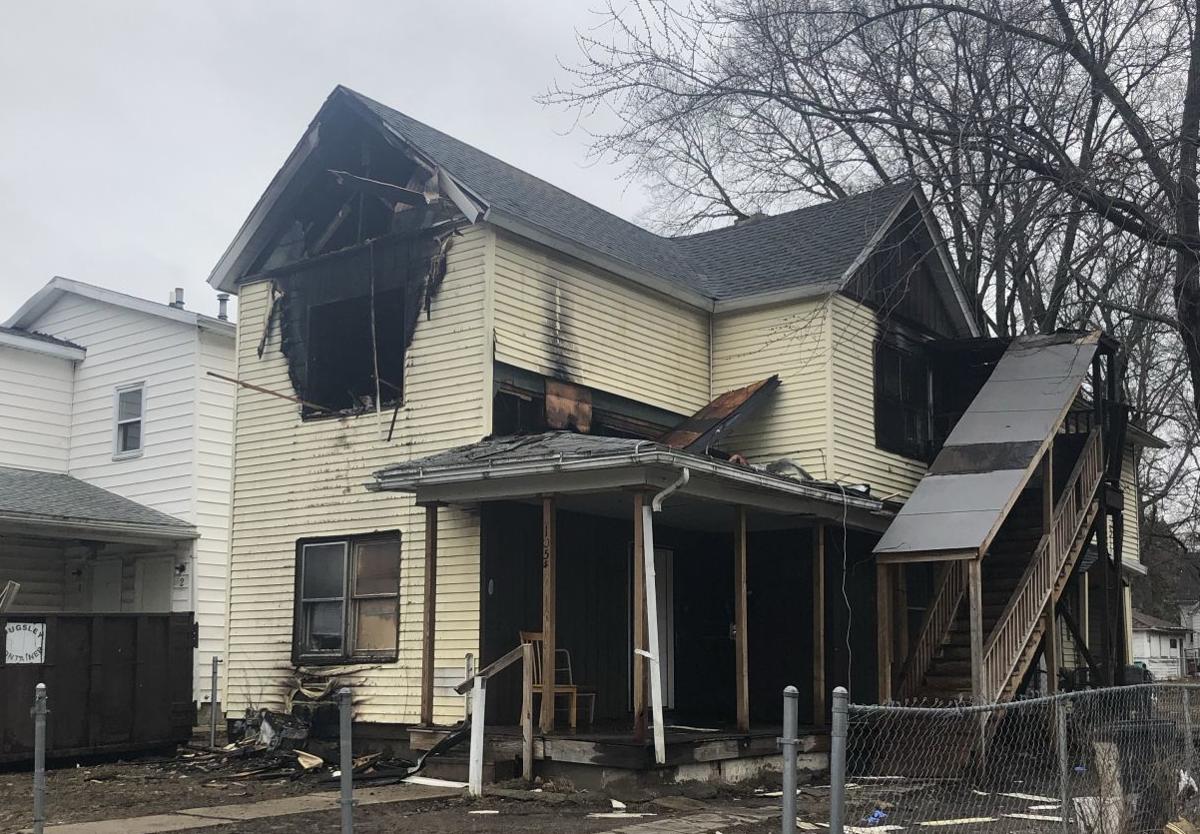 DECATUR — A home in the 1000 block of North College Street will more than likely be demolished after being destroyed by an early morning blaze today, according to Mike Wigginton, fire inspector with the Decatur Fire Department.
Wigginton said the fire was in a four-unit apartment house on the city's near-northwest side, and no tenants were on the scene when firefighters arrived after being dispatched at 12:10 a.m.
You have free articles remaining.
The blaze broke out in one of the upstairs units, Wigginton said. One unit downstairs was vacant, he added.
Wigginton said he hopes to go to the scene today to continue the investigation. No cause has been determined.
Contact Kennedy Nolen at (217) 421-6985.