DECATUR — A gleaming new building on a $120 million campus south of Decatur enshrines the new thinking about police use of force: everybody goes home alive.
"There used to be a saying that the most important thing was for cops to go home safe," said Chuck Wexler, executive director of the Police Executive Research Forum, (PERF) a Washington D.C.-based cop think tank with a specialty in developing violence de-escalation training.
"But that is not the most important thing. The most important thing is for everybody to go home safe."
How do you teach cops how to achieve that? The answer is that new ICAT building, which stands for Integrating Communications, Assessment and Tactics.
Decatur-based philanthropist Howard Buffett is a major fan of the new approach to police training and his Public Safety Training Foundation fronted the cost of the new facility for PERF.
It celebrated its opening Wednesday and is designed to make training feel real and realistic: mock store fronts, banks and offices where actors will take cops through role play situations involving everything from active shooters to hysterical people ready to end their own lives.
Outside there are vehicles and even a commuter train to practice other scenarios, and a 28-room, two story school building is in the works so that cops can train for active shooter and other lethal situations involving classrooms and kids.
The seed that blossomed into all this was a trip to Scotland arranged by PERF in 2015 so that police chiefs from America could experience a widely-admired violence de-escalation program developed by Scottish cops.
Buffett, who has served as the Macon County sheriff, was on that trip and got impressed by what he saw and learned. He then began discussing how something similar could be developed back home.
"Howard said 'How about if I build a state-of-the-art facility for you so you can train people here?" said Wexler.
"And this what you see here today; this facility will now train police from all over the country with the tools, skills and options they need to defuse a range of critical incidents successfully and safely."
The ICAT building off U.S. 51 is just south of the Macon County Law enforcement Training Center, a previous $60 million Buffett project that opened in 2017 and provides basic cop training.
Former Macon County Sheriff Tom Schneider, who retired recently as deputy commander of the training center, said the two facilities will complement each other. "They're both state of the art," he added.
The first class of some 80 students was already hard at work Tuesday in the two day ICAT training program, with cops from St. Louis on campus mingling with officers from as far away as Hawaii and Canada.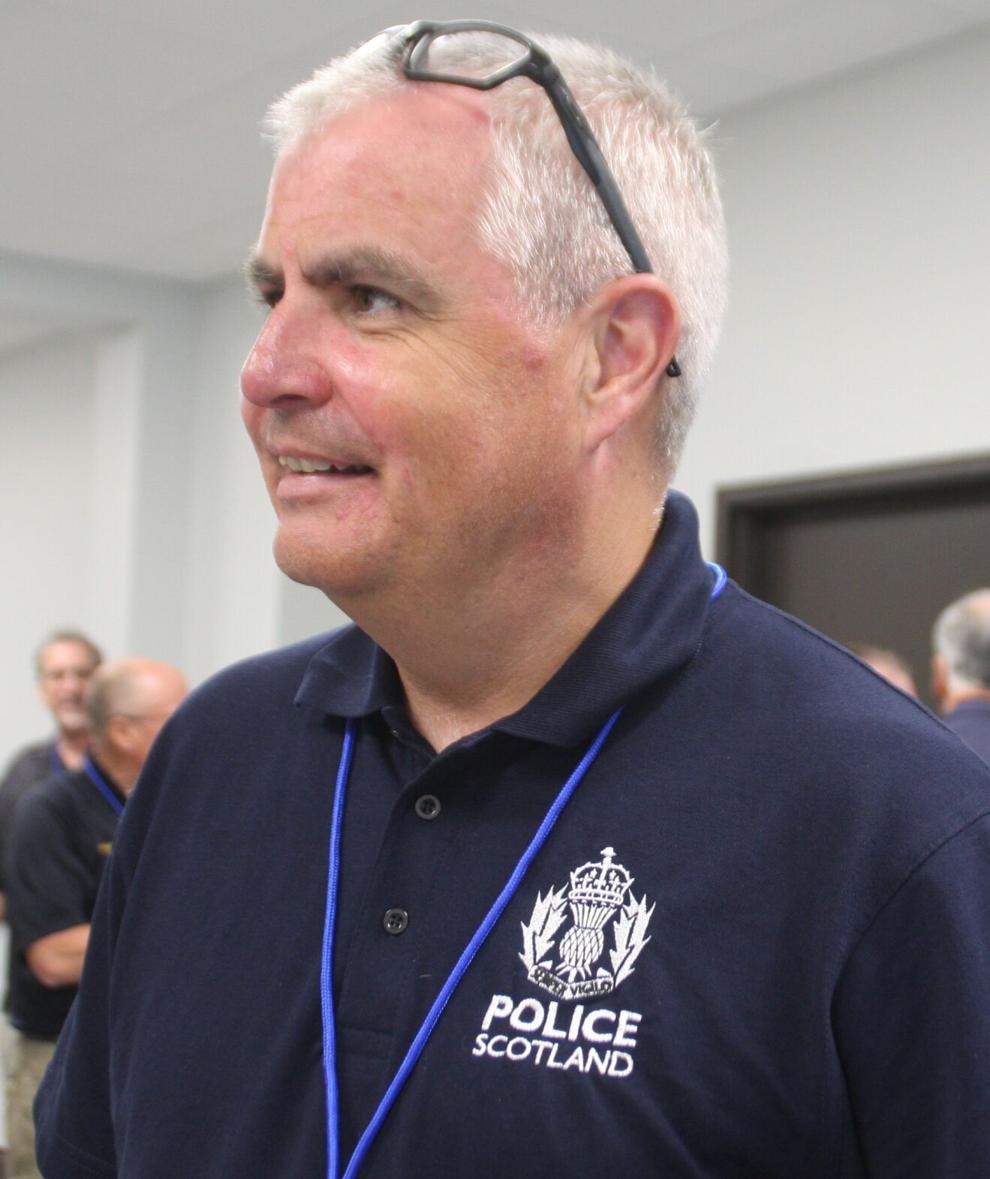 One specially-invited guest was particularly pleased by what he saw: Chief Superintendent Alan Gibson is in charge of training for Police Scotland, and he had been the host of that training in 2015 that would lead all the way to ICAT in Decatur.
"This is fantastic and I'm insanely jealous, to be honest," said Gibson after touring the new building and its campus. "I am head of the police academy in Scotland and we have some 17,000 officers and a fantastic training facility but nothing which compares to this. It's state-of-the-art but also very practical and hugely impressive."
Asked about the fact that the violence de-escalation training his police force practices had been the inspiration for it all, Gibson said it felt extraordinary. "To go from a discussion and debate to action and creating a curriculum and establishing this sort of facility in just eight years is nothing short of amazing," he added.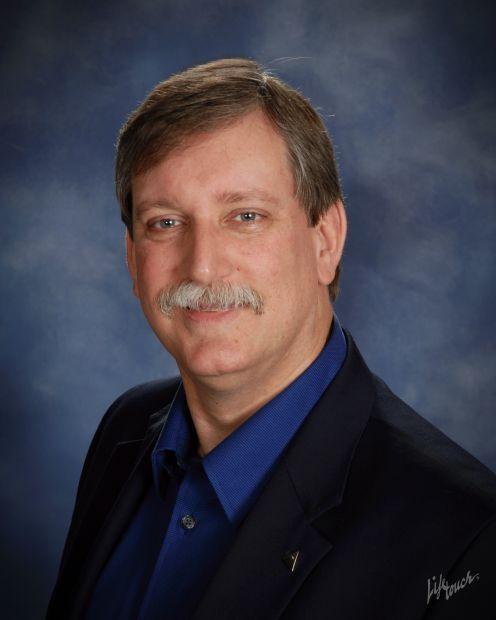 Gibson had dinner at ICAT Tuesday night with several invited guests, including Macon County State's Attorney Scott Rueter. The county's chief prosecutor was equally enthusiastic about what he had seen, and what it could mean for the future of law enforcement.
"I'm incredibly impressed," said Rueter. "And this looks like something that will be a great development to enhance and to bring back the trust people should have in law enforcement."
---