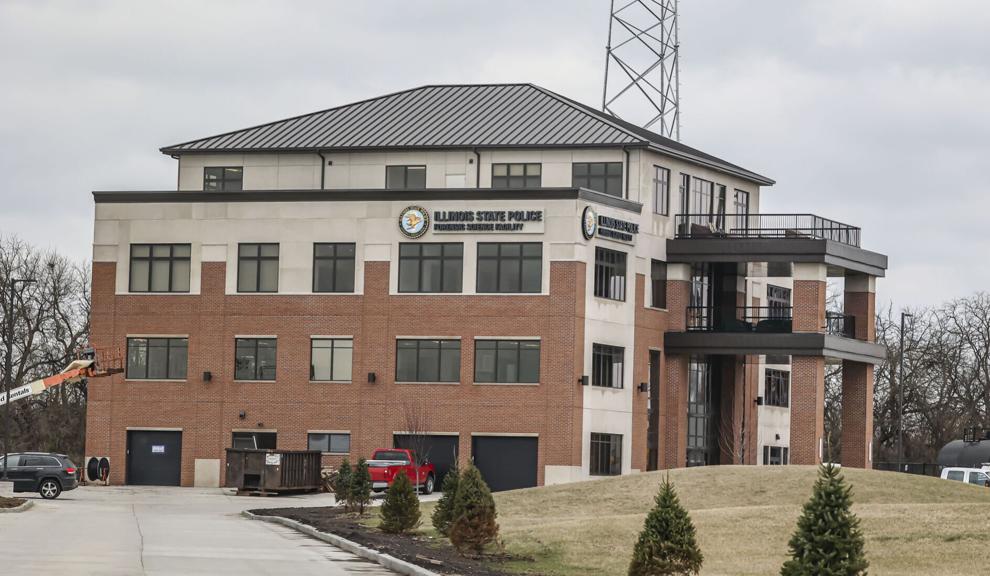 DECATUR — The Illinois State Police have opened a new forensic laboratory in Decatur that officials say will help reduce Illinois' DNA testing backlog.
The new Illinois State Police Decatur Forensic Science Laboratory is "now officially open for business," State Police Director Brendan F. Kelly announced on Tuesday. 
The facility is located along U.S. 51 by the Macon County Law Enforcement Training Center. It includes 12,200-square feet of laboratory space and will serve law enforcement agencies statewide.
"The Decatur facility is equipped with the latest state-of-the-art technology and will be staffed with highly trained individuals who are critical to providing DNA analysis for the citizens of Illinois," Kelly said. "The new lab will further reduce backlogs and allow us to solve crimes faster and bring justice to all involved."
Gov. J.B. Pritzker and other Illinois leaders last year touted the lab as evidence of Democrats' efforts to tackle rising crime rates and other public safety concerns. 
In Feb. 2022, Kelly told the Herald & Review that the State Police lab is "a partnership with the Buffett Foundation." 
The Howard G. Buffett Foundation provided the building, Kelly said, while the state provided funding for scientists, equipment and other features. 
The lab's focus is high-throughput DNA testing, which comprises about 20% of all State Police forensic cases in the laboratory system, the department said. The lab's forensic scientists will examine crime scene evidence and analyze DNA to identify with suspect profiles.  
The lab also utilizes robotics, which will increase the State Police's testing capacity by processing case samples with minimal hands-on work from scientists 
The Decatur facility is the seventh forensic State Police laboratory.
According to the State Police, it bringing new jobs to the area. The facility's employee roster includes 12 forensic scientists, five evidence technicians, five administrative staff and five crime scene investigators.
The State Police forensic science laboratory system provides forensic science analytical services to more than 1,200 state, county and local criminal justice agencies.  
According to State Police data, it currently takes around 3.6 months for a DNA case to be completed. 
Testing backlogs for trace chemistry, drug chemistry, latent prints, firearms, toxicology and footwear have all decreased by approximately 37% since 2021, the organization said. 
In June 2022, the State Police announced the number of pending sexual assault forensic assignments older than 180 days reached zero, the first time the state was in compliance with the Illinois Sexual Assault Evidence Submission Act since its passing in 2010. 
What you missed this week in notable Decatur and Macon County crimes and court cases
This week's local crime and court updates from Herald and Review.