PANA – Families in Pana were in shock Thursday as they came to terms with a nightmare accident that saw a freight train plow into a van, leaving five senior citizens dead.
The victims, aged between 77 and 89, were listed as John "Sonny" Castle and his wife Mary H. Castle, Herbert "Herb" J. Castle and his wife Nell R. Castle, and Mary M. Pugsley, all of Pana. The Castle men were brothers and Pugsley was Mary Castle's sister-in-law.
Friends said the families often did social activities together and were headed back home Wednesday evening after attending an ice cream social fundraiser hosted at South Fork United Methodist Church about six miles east of Nokomis. Their vehicle had been crossing a railroad line near the intersection of county road 1800 East and Illinois 16 when it was struck by the train.
Three of the victims died at the scene and two were later pronounced dead after being airlifted to hospital.
The emotional repercussions of the tragedy had been felt immediately: One of the responding Christian County Sheriff's deputies, Tyler Castle, arrived at the tracks to find himself dealing with his grandparents, John and Mary Castle, and his great uncle and aunt, Herbert and Nell Castle.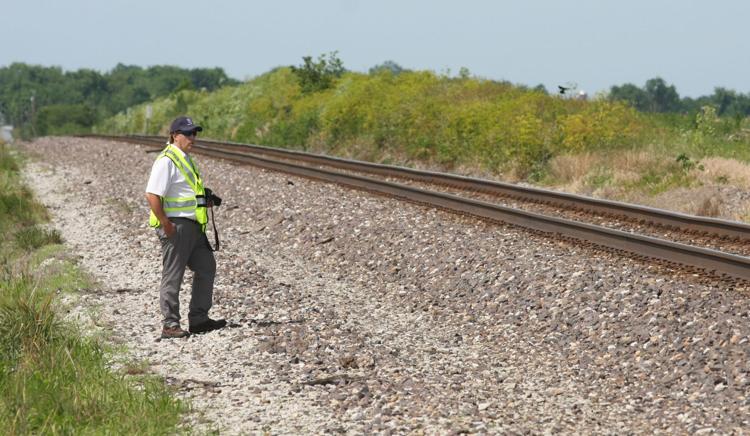 Sheriff Bruce A. Kettelkamp said Tyler Castle was pulled from the scene and his department turned the investigation over to the Illinois State Police. Castle is now on leave while he deals with his grief. "Unfortunately, this happens all over the United States: Police officers respond to calls and find it's their own loved ones that are involved," said Kettelkamp.
"This one has really affected the whole sheriff's office because we're all one family and when one person is hurting, we're all hurting. There are a lot of heavy hearts around here today."
That was the sad theme throughout Pana where the Castle brothers, known for their family's concrete and construction business, were described as prominent residents and pillars of their community.
Earl Baker, president of the Pana Lions Club, said the Castle brothers were leading Lions who contributed much. He described how Herb Castle, for example, was the mastermind behind the Lions Labor Day Parade float entry, which had won awards.
"He was the go-to guy and both Herb and John were just amazing, caring people," said Baker, 68. "They knew everybody and Mary Castle always had a hug for everyone. When one fellow called this morning and told me what had happened, I just broke down. It's unbelievable; they have lived here all their lives and, with all their families and friendships, it's just such a sad day."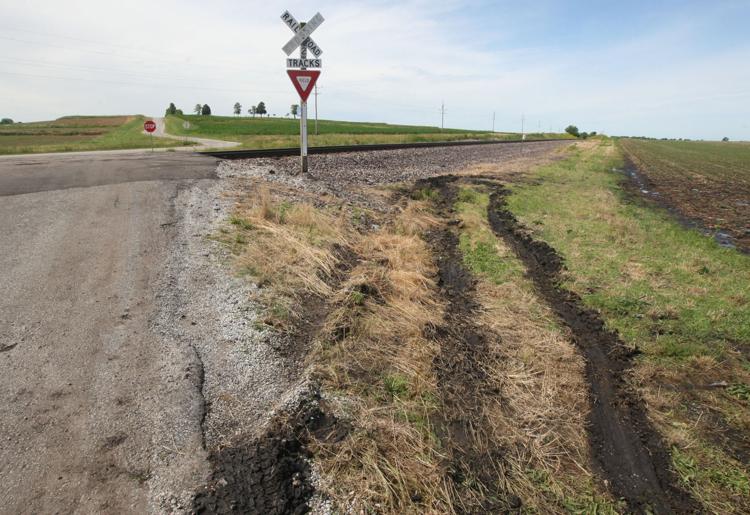 "So tragic fires, arsons, killings and now this," Baker added. "You feel it in a small community."
And yet Baker found a smile occasionally touching his lips as happy memories of his absent friends crowded in while he was speaking. Baker is vice president of the Pana Area Senior Center and said he often asked the Castles if they wanted to drop by for food, games and activities. "And you know what they would tell me? 'We're not old enough,'" he recalled with a chuckle. "They were always young at heart."
The Rev. Amanda Richards is pastor of Pana First United Methodist Church where both Castle couples attended. Her phone had started "ringing off the hook" within minutes of the accident and she had gone to comfort the families Wednesday night. She described the Castles as kind and caring, and among the first people she met when she arrived to take over the church a year ago.
"Nell Castle came to our home and brought us cupcakes, and that day just happened to be my birthday," said Richards, 38. "And then there was Mary Castle, who gave just the best hugs, she was known for her hugs. Kindness and caring exemplified them all."
Now the pastor is sitting down to the sad duty of "retooling" her regular Sunday sermon to mark the absence of familiar, friendly faces she will no longer see looking up at her. She said they always sat in the same spots and is thinking their places ought to be picked out in some way.
"We'll all be grieving together on Sunday," Richards added. "And the one reassuring thing we all know is that the Castles and Mary Pugsley are all with the Lord. As people of faith, that is the foundation upon which we stand."
Over at South Fork United Methodist Church, which was hosting the ice cream social for another church, the contrast between a happy fundraiser for missions work and the nightmare that followed was hard to bear. "Everybody had a nice evening and then to have it end like this," said Suzanne Dooley, a member of the South Fork congregation who had sat near the Castle couples and Pugsley and saw them enjoying themselves
"It just reminds us of how frail life is and how quickly life changes and it brings us a new connection with that reality," she said. "But if we have a strong faith in God and a belief in Jesus that his strength will get us through tragic moments like this, then we still have hope in life."