DECATUR — Clare's Family Restaurant was closed by the Macon County Health Department on Tuesday after a routine inspection revealed multiple health code violations, some of which included mouse feces, cockroaches and ants in multiple areas of the building.
Clare's, 2502 E. William St., received a score of 53 out of 100, and its permit was suspended, according to an inspection report obtained by the Herald & Review through a request under the Freedom of Information Act. To reopen, the restaurant must score at least 85 out of 100 on another inspection, according the health department.
Multiple telephone calls to Clare's were not answered, and no employees were at the restaurant when a reporter went there Wednesday afternoon.
Some other violations noted in the inspection report included an employee eating in the kitchen while prepping food, employee personal items such as keys and cellphone chargers stored next to clean dishware and reusing plastic cottage cheese containers for product storage.
The walls and floors of the facility "need deep-cleaning/repair," according to the report. Equipment, the walls and ceiling in the kitchen were exceedingly soiled with grease and needed to be cleaned. Items were also left uncovered in the walk-in cooler and bread, cooked potatoes and chicken were left out and not shielded from contamination, according to the report.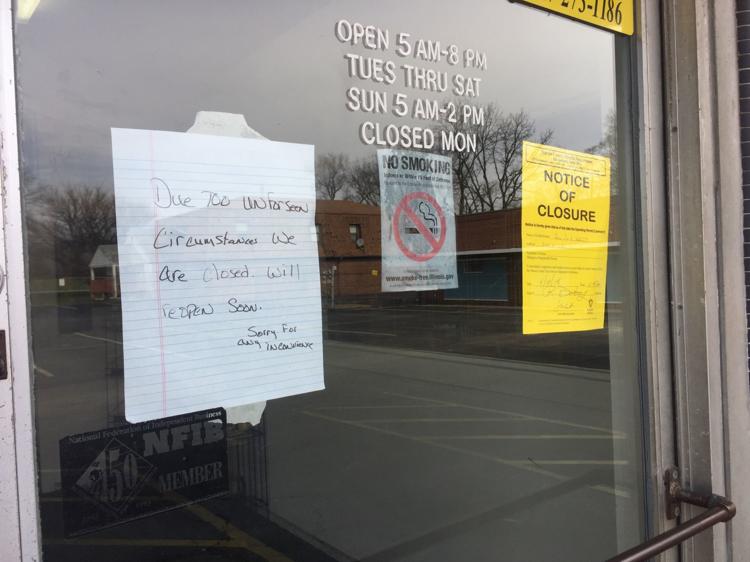 Ceilings needed to be replaced in the dry-storage area and the men's restroom, according to the report, which also noted both restrooms did not have proper trash cans and the men's restroom door did not close properly.