CENTRAL ILLINOIS WEATHER
Remember those recent mild winters in Central Illinois? Maybe not this year, forecast predicts ❆
DECATUR — Plows: check. Spreaders: on. Road salt: plenty.
County and city officials are ready for what Mother Nature brings this winter, and forecasters are saying the Midwest could see more traditional temperatures for the season after recent years of unusually mild weather. It also means motorists should be preparing, too, local mechanics say.
"The temperatures across the region look a little closer to what it should be," said Dan Smith, meteorologist at the National Weather Service in Lincoln.
Forecast data projects some above-average precipitation south of Great Lakes, and though Smith said that doesn't necessarily mean lots of snow, freezing rain and sleet can cause just as much work, if not more, for local road officials than a big snow event.
"We can take care of snow pretty quick, but ice hangs around for a while, and you actually use more salt during an ice storm than you would during a snow storm," said Dan Mendenall, municipal services manager for Decatur.
City and county road officials say they're plenty stocked with the salt, especially after last year, when salt-spreading was barely needed.
"I think we only went out three, maybe four times (last winter)," said Macon County Engineer Bruce Bird. "We probably used about 700 tons (of salt); it wasn't very much."
That's not much salt at all, considering the county and city are currently armed with 3,300 and 2,300 tons respectively, officials say.
"You can't even get into (the county's salt shed); it's completely full," Bird said.
And now is the time to make sure drivers have their vehicles tuned up and stocked with the right supplies in case of a weather emergency.
If vehicles aren't due for any regular maintenance, "You just need to do an overlook, see if anything is wrong," said John Paceley, owner of Paceley's Garage. That check, he said, should make sure that the vehicle's battery is charged, the tire's are properly inflated, the oil is clean, the anti-freeze has not turned acidic and that the belts and hoses are in working condition.
"A lot of places will do that for a reasonable price," Paceley said.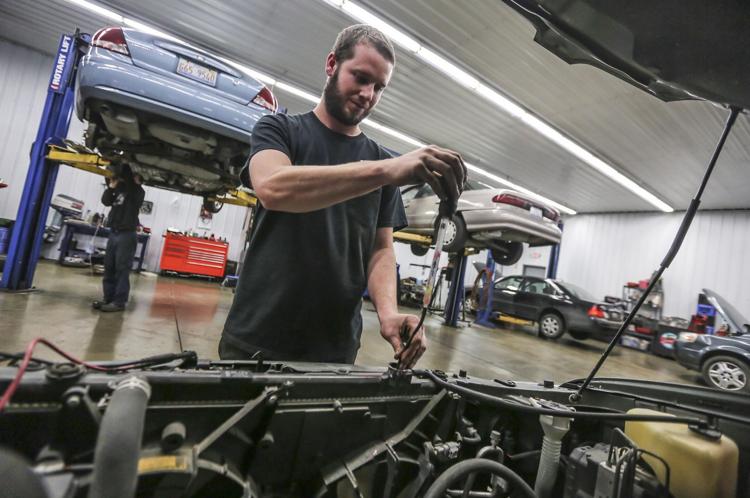 One thing that works particularly well in wintertime is spraying all the rubber parts of the vehicle with a silicone spray. If that's not done, Paceley said the doors can be frozen shut after, which can lead to broken door handles from drivers' failed efforts to open the door.
Not only is the spray a simple thing one can do on their own, but Paceley said it doesn't require continous spraying.
"You really only need to spray it once to make it through the winter," he said.
Wintertime means an uptick in business for Paceley.
"It's usually two times as busy for us (in the winter)," he said. "If the weather drops down to 10 degrees or below, batteries don't work. And then the other time is middle of summer when it gets 100 degrees."
That first frigid morning often sends the first stark message that car batteries are in need of attention, but better to think ahead.
"Batteries all summer can be fine, but the colder it is the harder it is for that engine to get started," said Lindsey Kreher, owner of South Shores Auto Service.
Perhaps less thought of is what to have in hand in case of an accident.
"Anybody can slide on ice, it just has a mind of its own, doesn't matter how good of a driver you are," said Heather Ross, a managing agent at Acceptance Auto Insurance in Decatur. "You need to be prepared for the worst to happen."
That means having some snacks, water, and blankets in the car in the case of getting stranded.
"Keeping your phones charged up before you set out in the winter time is a good thing to do, and make sure you have an updated copy of insurance, and roadside assistance (information)," Ross said.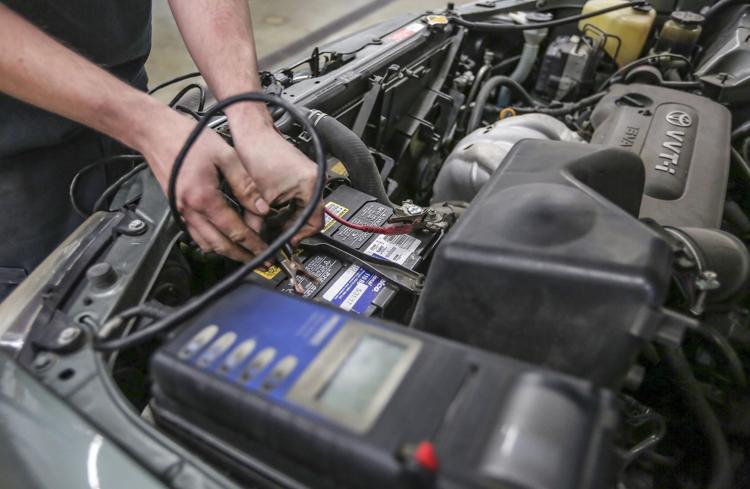 Long-term weather projections are no slam dunk, but officials urge residents to be ready, and perhaps dust off those scrapers and shovels that were hardly needed a year ago.
Mendenall said if there's snow or ice on the roads, stay inside if possible, and wait until the streets are plowed.
"Keep back from the snow plows, give us room to do our jobs," he said. "If it all possible keep your cars off the street, that helps us a bunch."
While the National Weather Service does not project any big snow or rain events coming up, the colder weather is set to come in starting tonight, and that could be the unofficial kickoff of proper winter.
"Right now is a good time to check the heater, because we're going to be needing it the second half of next week," Smith said.