TAYLORVILLE — At least 100 Taylorville buildings were damaged by a roaring storm system that lashed Central Illinois on Saturday, briefly trapping some in structures, before barreling northeast. The recovery effort will focus on a wide debris field that will become more clear in coming days. 
"Three houses down, the front of the house is gone," said Lori Baker, 54, whose home had no damage, hours after the all-clear sign was given Saturday night. "The rest of the houses on that block are fine."
No fatalities were reported in the sweeping weather system, which raced across the state from near Litchfield to north of Decatur, toppling power lines and flag poles. Ed Shimon, a meteorologist with the National Weather Service at Lincoln, confirmed that a strong tornado struck Taylorville and caused significant damage. The weather service will send a team to the area today (Sunday) to document the damage and classify the strength of the storm. 
Shimon said Taylorville Memorial Hospital had reported 21 injured people and three were transferred to a Springfield hospital with critical injuries.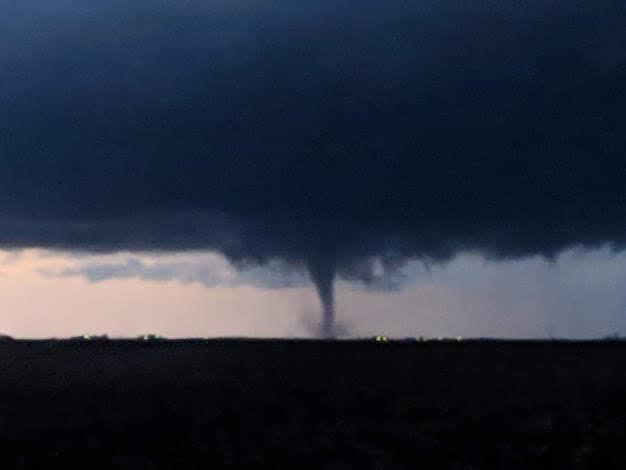 "It was one of those storms that just blew up," Christian County Sheriff Bruce Kettelkamp said during a news conference Saturday night. "It just kind of came out of nowhere."
The first indication of strong winds was at about 5:15 p.m. Saturday, following a period of unseasonably warm temperatures. Hazardous weather warnings were spattered across the region, but Taylorville Fire Chief Mike Crews said it was clear they were in for a direct hit. 
"We took the unprecedented step of activating our sirens twice. We have a policy not to do that, but we felt because of the size of the storm we did do that," he said.
Wil Pritchard, 23, was at work in Cerro Gordo when he heard about the conditions and headed to Taylorville. Pritchard is an amateur storm chaser, a hobby he picked up from his brother, a meteorologist.
About five miles south of Taylorville, Pritchard captured several images of a funnel cloud. 
"I saw a lot of power flashes as it was going through Taylorville. I could see lots of flashes of light. It was definitely destructive," he said.
Said Pritchard: "To see that sort of destruction was kind of unsettling."
Baker rode out the storm in her basement on the west side of Taylorville along with four grandchildren between the ages of 3 and 14. The storm came on suddenly, she said.
"It was raining, but not a lot of hail, and the hail was pea-sized so it wasn't something that was just a downpour of hail," she said, and then, "it came and all hell broke loose."
Baker said there was hail and the sound of a freight train.
"We are all safe, thank God," she said.
Across the city, trees had fallen into houses or across roadways, she said. Because so many roads were blocked, it was difficult to get across town.
Lori Farley was visiting family and staying at her late mother's house on the southwest side of Taylorville when the storm struck. The house took minor damage, but others in the neighborhood were virtually destroyed.
"We walked outside and oh my god, it looked like a war zone out front," said Farley, 51, who lives in Normal. She said she had never seen anything like the damage around her.
A tree had fallen on one house on the corner. A house across the street had lost its roof, and another house had its roof taken off and dropped in the middle of the living room, she said. A family friend who lives across the street was trapped in her home and had to be extricated by emergency crews, Farley said.
"A lot of people in our block afterward, they all came out," she said. "People all really pitched in and helped to check on each and every one of the neighbors."
Crews said they helped multiple people trapped in homes.
The weather service said the storm at one point was moving northeast at 30 mph. In Macon County, the most serious damage was reported in Blue Mound and Harristown.
Shimon said there was a report of a tornado four miles west of Boody, where a house was shifted off its foundation and there was roof damage. The storm passed near Warrensburg and just east of Maroa, he said. There had not been any damage reports as of 10 p.m. Saturday, but he said that could change when the sun comes up.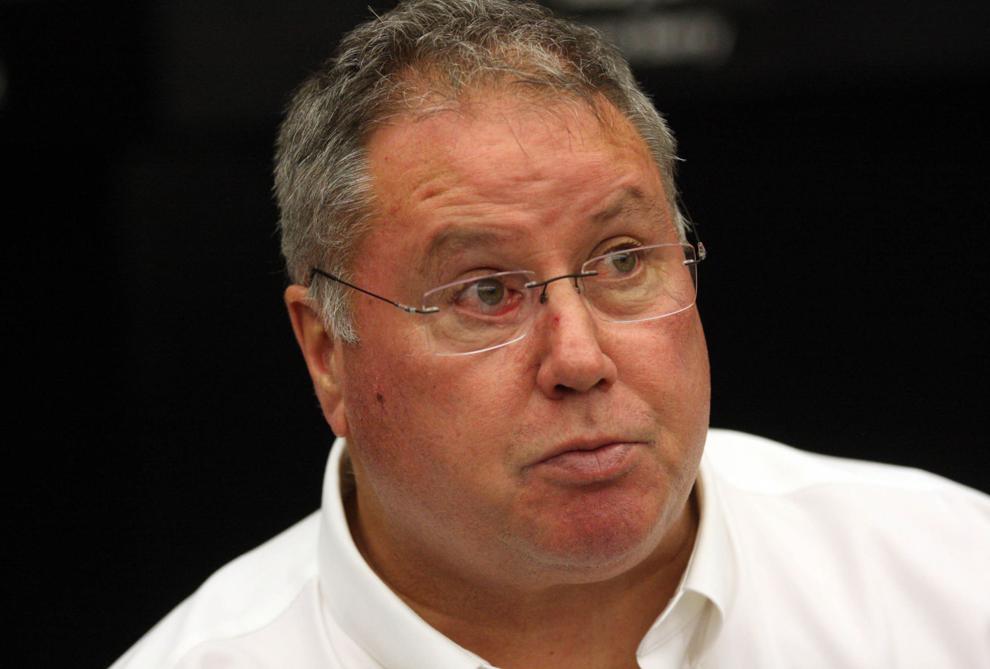 "This is a reminder that tornado season is not just in the spring. It's all year-round for Illinois," Shimon said. "You get the right kind of warm temperatures and you can get some tornado development any month of the year. It's just a reminder to always be prepared for these kinds of things." 
There also was a report of a Blue Mound house with severe damage, but no additional information was available Saturday.
Decatur fire Battalion Chief Wade Watson said there no damage reports in the city Saturday night.
Gov. Bruce Rauner also activated the State Emergency Operations Center to assist with recovery effort. The weather service said officials are investigating reports of 12 tornadoes in Christian, Cass, Fulton, McDonough and Schuyler counties.
Christian County is receiving assistance from multiple agencies providing mutual aid, and Crews said it was likely that the city of Taylorville would reach out to the governor's office for some type of state disaster declaration.
He encouraged people to stay in their homes. He said a number of travelers on the roads have made it more difficult for first responders to reach fires and people in need of assistance. Illinois State Police also posted on Twitter that "all non-resident traffic should avoid" the community. 
Kettelkamp said Illinois 48 also was closed and a semi-truck was blown across a roadway.
Scott Cox and Troy Petitt began boarding up broken windows at the Taylorville Family Video within a few hours after the tornado hit the business. The duo work for HPL Construction and provide repairs for many businesses around Taylorville.
"It looks like a bomb hit," Cox said about some of the areas of town.
Shirley Niethe, manager of the Ace Hardware in Taylorville, was keeping the store open late into the night on Saturday to help a steady stream of customers who needed batteries, flashlights and other essentials.
One man came in to buy tarps in an attempt to protect what was left of his home after a tree went through the middle of it. "He said, 'It's going to be months before I can get back in my house,'" Niethe said.
The store typically closes at 6 p.m., but as of 9:40 p.m., sales were still going strong. Niethe was planning to stay open until she went an hour without any customers.
"It's going to be awhile," she said.
Donnette Beckett and Valerie Wells contributed to this report. 
Contact Allison Petty at (217) 421-6986. Follow her on Twitter: @allison0512