HARRISTOWN — A 63-year-old Decatur woman was killed Thursday night in a traffic crash on Interstate 72 at mile marker 135 in the eastbound lanes, according to the Illinois State Police. 
Kathleen Fleckenstein was pronounced dead at the scene, according to Macon County Coroner Micheal E. Day, due to suffering "generalized head and torso trauma" in the crash. In a news release, Day said Fleckenstein was extricated from the car by first responders "after considerable effort."
The crash, which was reported at 8:01 p.m., involved three vehicles. The other drivers were a Springfield woman, age 21, driving a sedan, and a 35-year-old man from Independence, Mo., driving a semitruck. The woman was treated at a hospital and released, according the state police. 
The Decatur woman's car struck the semitruck causing it to go off the road into the eastbound lanes, according to the state police statement. The other vehicle was eastbound and struck the semi.
You have free articles remaining.
The crash caused lane reductions just west of Decatur. The lane closure lasted until 2:45 a.m. while first responders worked at the scene. The crash was being investigated by Illinois State Police District 10.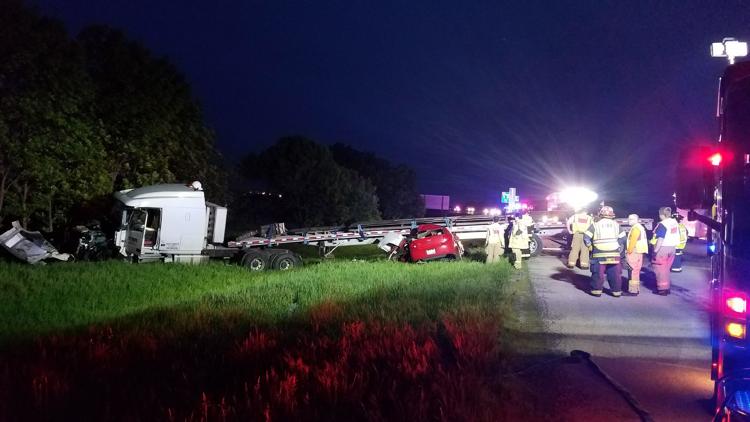 ---
Want to know the latest breaking news right when it happens?
Our Breaking News email is for you. Receive breaking news as soon as we publish it directly in your inbox.
I understand and agree that registration on or use of this site constitutes agreement to its user agreement and privacy policy.
---