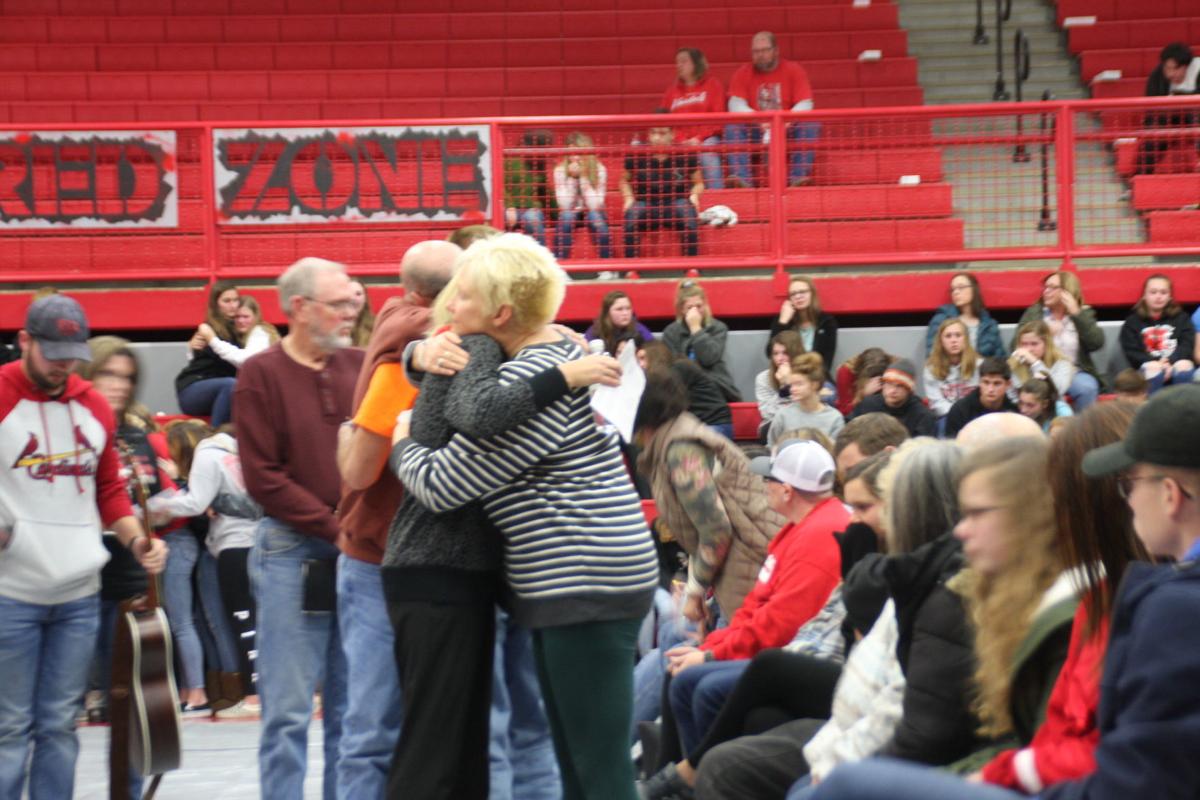 VANDALIA — Heartbroken family, faculty and students gathered in the Vandalia High School gym Sunday evening to mourn and pay tribute to victims killed in a crash crash Saturday, including two freshman girls and a Sullivan couple. 
The 14-year-old students were Jenna Protz, daughter of high school Principal Randy Protz, and Holly Lidy, daughter of speech therapist Anita Lidy. Also killed in the accident, which happened about 6:21 p.m. on Illinois 185 near Coffeen, were Jackolyn C. Protz, 72, and William H. Protz, 73. The Sullivan couple were the parents of Randy Protz. 
The driver of the other vehicle involved in the head-on collision, a 17-year- student from Lincolnwood High School in Montgomery County, suffered what Illinois State Police described as life-threatening injuries and was flown from the scene to a trauma center. 
Speakers on Sunday, including several clergy members, all clearly struggled to come to terms with the sheer enormity of a tragedy that has stunned their community. At one point during the memorial event, the principal rose and was surrounded and hugged by members of the girls' basketball team.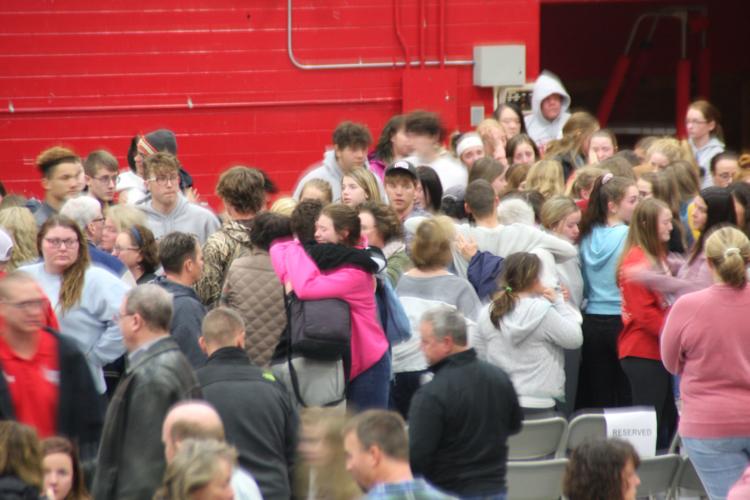 The Rev. Terry Westerfield, pastor of First United Methodist Church of Vandalia, said don't be afraid to vent your pain at God: "Tragedy has struck and we're at a loss for understanding, let alone words," said Westerfield. "We want to ask him 'Where were you? Why did you let this happen?'"
The Rev. Scott Snider of Mother of Dolors Catholic Church said there are no easy answers to such questions. But he warned against falling into one easy platitude: It was part of God's plan. He added: "I think what they (people who say that) really mean is God is in control. Yes, God is in control but it was not God's plan for this accident to happen."
The pastors present all agreed with professional counselor Connie Goldsmith, who told the sobbing audience each must grieve in their own way, and lean on each other for support.
"Each person's grief is unique and there is no time limit; don't let anybody ever tell you that there is," she said. 
Speaking afterward, Vandalia Schools Superintendent Jennifer Garrison said she had met with teachers and put a plan in place, with grief counselors on hand, to help mourning students Monday. But she said there was no easy way to deal with a such devastating tragedy that had robbed the world of youngsters who were loved so much. 
"Holly and Jenna were both just lovely ladies," she said. "They will be remembered for their smiles, their kindness, their selflessness. They were model students, and leaders in our freshman class."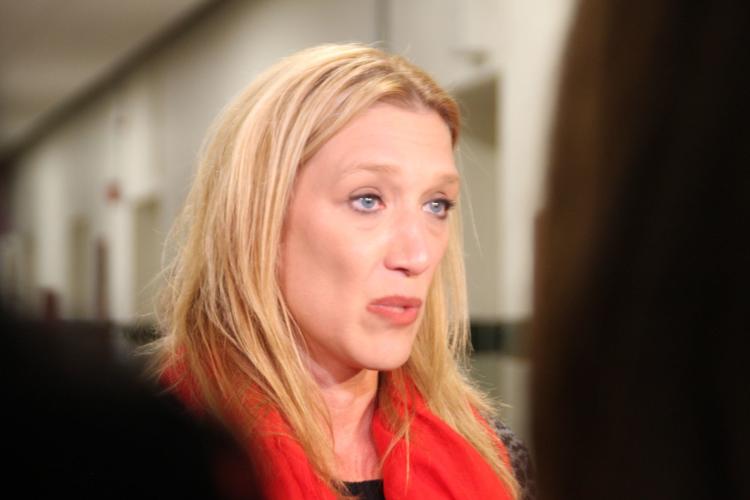 Speaking at Sunday's vigil, she said the combined sense of loss and support that had packed the gym with hundreds of mourners must continue on. "The most important thing is that we stand together strong as a community as we go through this journey with our friends and our family in the next day, the next week, months and years."
Saturday's accident had happened as the students and the adult couple were returning from Vandalia High School's quarter finals football game in Williamsville. Police said the pickup truck involved was traveling west and crossed into the oncoming lane of traffic, striking the eastbound Toyota Sienna the girls and two adults were in head-on. 
The Illinois State Police Traffic Crash Reconstruction Unit is continuing the investigation, police said, and no further information was available Sunday afternoon. 
Contact Tony Reid at (217) 421-7977. Follow him on Twitter: @TonyJReid
Be the first to know
Get local news delivered to your inbox!