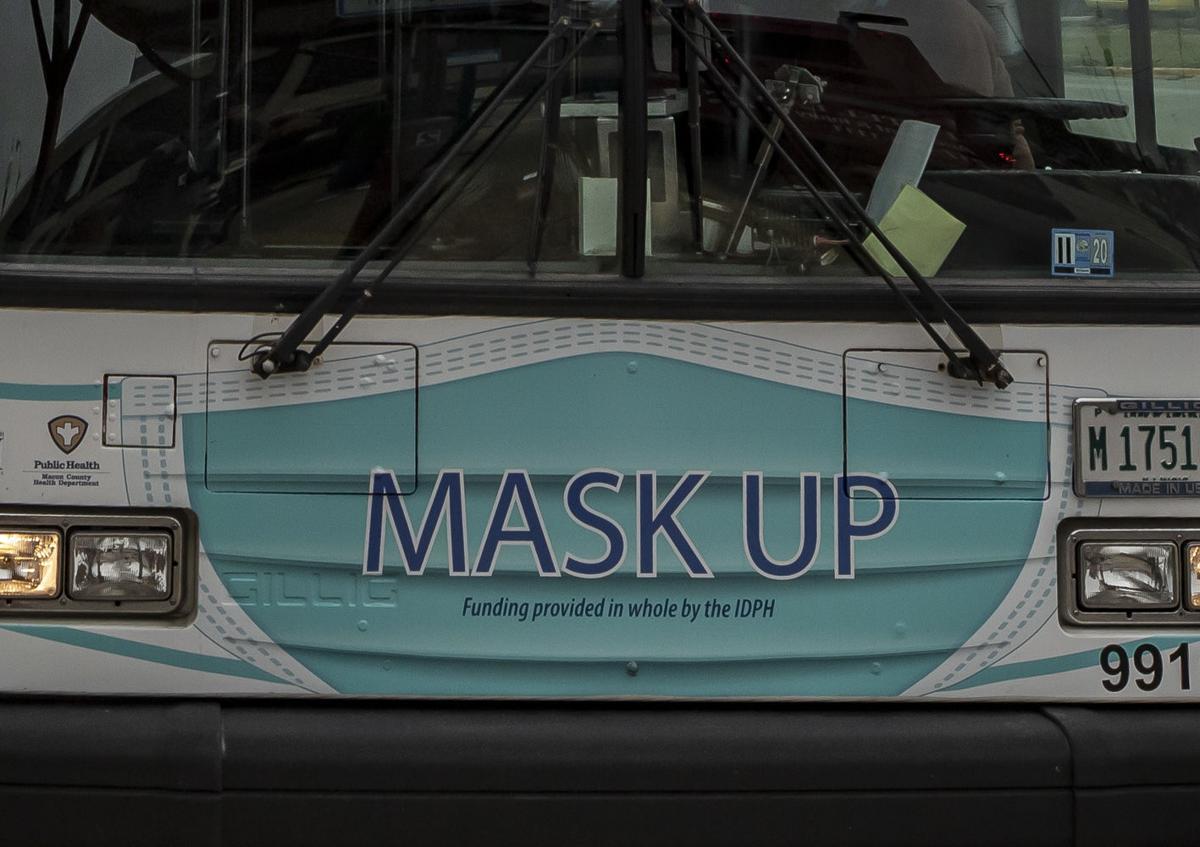 DECATUR — Less than a week after the city council passed a COVID-19 safety ordinance that imposes the threat of fines for not wearing masks in shops and businesses, the Decatur Police Department went after violators.
A bulletin of police activity released to the news media showed two "city ordinance violations" recorded involving masks Friday evening, the citations being made within five minutes of each other. One citation occurred on East U.S. 36 and the other on north Illinois 48, but precise address information was redacted.
The council-imposed ordinance, passed by a 5-2 vote Nov. 16, threatens fines of $25 for a first no-mask offense up to $250 for fourth and subsequent offences for individuals. Fines for business violators are double that.
There had been much discussion at the Nov. 16 meeting about how aggressive the police should be in carrying out enforcement operations as the city tries to do its part to blunt a sharp spike in virus infections.
But it was generally agreed that if the mask ordinance was to mean anything, it would have to be enforced, at least against persistent violators.
"Yes, the city has gotten more proactive this week in light of the new mask ordinance," said Deputy City Manager Jon Kindseth, speaking Sunday.
"And the police department is proactively monitoring places that have (city licenses) and places where we get complaints."
Kindseth said the city was aware of businesses who have made it clear they don't intend to follow COVID-19 mitigation rules, including the state-imposed lockdown on indoor bar and food service. "...We will be investigating those and it's likely you will see some liquor (license) hearings on places that are continuing to be in defiance (of city ordinances) or not complying with their Tier 3 (state lockdown) guidelines," he added.
City Manager Scot Wrighton, when he spoke at the Nov. 16 meeting, had said city staff understood the council wanted the ordinance to have teeth, without turning law enforcement officers into mask police investigating every violator and violation.
"... I would propose that we have a little bit more proactive monitoring," Wrighton had said. "...And we will respond to complaints and will be monitoring a little bit more aggressively."
Police Chief Jim Getz, who could not be reached for this story, told council members his officers would use their best judgement about what cases of non-mask-wearing compliance or business violations required police action.
Mayor Julie Moore Wolfe, also speaking Sunday, said she was aware officers had been checking for compliance but emphasized that writing tickets was not the point of the exercise.
"We're not trying to collect fines, we are trying to get people to comply with the law and the orders the governor has put down," said the mayor. She has described the COVID-19 pandemic as surging out of control and said tough, unpleasant action was needed to try and control it.
"I would have hoped people would have got the message by now," she said. "And what I really wish is that every community in our county was on board with this (mask and indoor dining/bar service restrictions). It's unfair to our businesses when other communities might not be as conscientious about public health, to be honest with you."
Moore Wolfe said taking a tough line now was essential as Thanksgiving loomed and the prospect of large gatherings of people promised to further fuel the wildfire pace of the virus. "We don't want to punish anybody, we don't want to punish businesses," the mayor added. "We just want people to wear masks and follow the safety rules."
Kindseth said he hoped that making some examples of a few offenders, by writing tickets and imposing fines, will serve as a wake-up call to persuade the vast majority to safeguard everyone's health.
"Hopefully, making a few examples is enough to change behavior," he said.
---
How we're doing in November: Decatur-area residents share pandemic stories
How we're doing in November: Decatur-area residents share pandemic stories
Every few months, Herald & Review reporters check in with the same group of community members about how they're dealing with COVID.
Contact Tony Reid at (217) 421-7977. Follow him on Twitter: @TonyJReid