DECATUR — Let the collecting begin.
Organizers on Thursday announced a goal to gather 1.5 million pounds of donated items during the 18th annual WSOY Community Food Drive, culminating with a 12-hour event at the Airport Plaza Kroger on Friday, Oct. 4. 
"One in four people are affected by food insecurity in Macon County," Brian Byers, vice president of development at Neuhoff Media, said during Thursday's announcement at St. Patrick Church in Decatur.
The food drive last year surpassed the 1.5 million goal. About 15 agencies benefited from the event, including Salvation Army Food Pantry, Big Blue Backpacks, God's Shelter of Love, The Judy Mason Thanksgiving Basket Project and Crossing Healthcare Prescription Gardens.
More than 10.8 million pounds of food has been collected since the event began 17 years ago.
Although the collection of food is important to the success of local food pantries, donations are not limited to food alone. Byers said the pantries are able to purchase food for 19 cents a pound.
"Cash is the heaviest gift you can give," Byers said. "That way all of these food pantries can buy what they need when they need it."
The collection drive runs from 6 a.m. to 6 p.m. at the Airport Plaza Kroger, 1818 S. Airport Road.
Robin Murray, Catholic Charities Community services supervisor, said the agency has participated in the food drive since it began. The day of the event, Catholic Charity staff wait for food to arrive. "It is delivered to us that day," she said. "They shuttle to our pantry, because we need to start working and sorting it and get it ready to distribute the next day."
Murray said the food drive is needed for their food pantry's survival. "It keeps us stocked and ready for the community for a good year," she said.
Although the food drive is scheduled for next month, Murray said they could always use the help.
"They can think about making that cash contribution," she said. "The dollars have so much more leverage than actual can goods."
You have free articles remaining.
Salvation Army's food collection each year impacts approximately 500 families each month, said Major Greg Voeller. "That is about 5,000 households a year," he said.
Families are allowed to visit the Salvation Army Food Pantry once a month, or twice during the summer months. "This food drive, between the dollars and the food, does fill up our pantry for several months," said Kyle Karsten, director of development and community relations for the Salvation Army.
"We don't have to do another food drive all year long," Voeller said. "This one drive stocks us up."
Another agency to benefit is Reasonable Services. The volunteers serve food from 11 a.m. to 2 p.m. on Saturdays at 321 E. Leafland Ave., Decatur. The food and monetary donations are needed to provide meals for nearly 80 households during the weekly lunches. According to director Janetta Warner, the cash donations help volunteers purchase perishable items. "We try to serve fresh produce and meats," she said. "Then we serve the can goods as well."
Local schools contribute, as do companies, agencies and individuals. The five schools that collect the most canned food receive cash prizes.
The winner of the 2018 food drive was St. Patrick School. Before Thursday's announcement, school staff, teachers and administration were available to accept the $2,500 check. The delay in presenting the winning school with the prize money came down to opportunity. "This has been the busiest year for our community," Byers said. "So we thought we would recognize the kids today."
The students were also given gift certificates for McDonald's milkshakes by Gary Birschbach, co-owner of the Decatur and Forsyth locations. The gift certificates "are also for the leadership, because this doesn't happen without great leadership," he said.
Birschbach also provided 250 cookies for the students to enjoy after they returned to school on Thursday.
During the announcement, Byers acknowledged the sponsors for the annual food drive, which include Archer Daniels Midland Co., First Mid Bank and Trust & J.L. Hubbard Insurance and Bonds, Skeff Distributing, Jones & Thomas, Decatur Back & Neck Center, Tickets N Trips, First Christian Church, Dale's Southlake Pharmacy and Colee's Corner Drugs, DynaGraphics/Wood Printing, Kroger, Herald & Review and WAND-TV.
"We've been able to grow the number of agencies that we support," Byers said. "It's been great to be able to grow as the food drive has grown."
---
WSOY Community Food Drive 3 10.5.18.jpg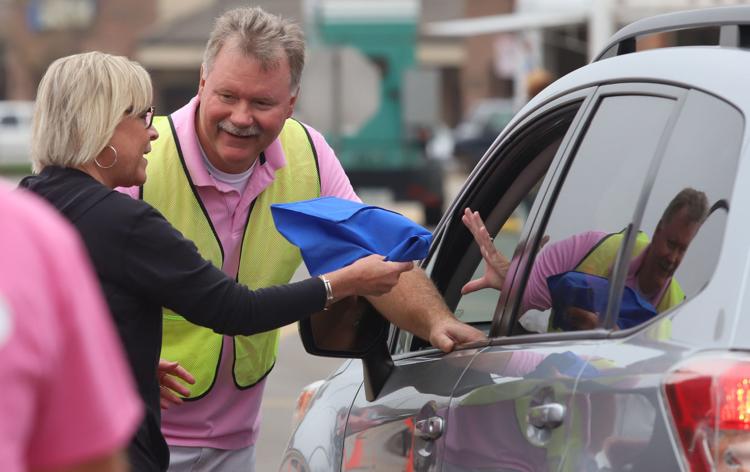 WSOY Community Food Drive 7 10.5.18.jpg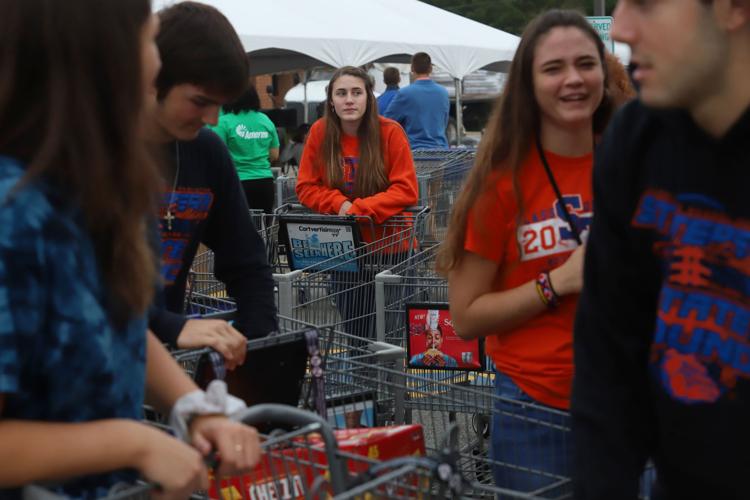 WSOY Community Food Drive 12 10.5.18.jpg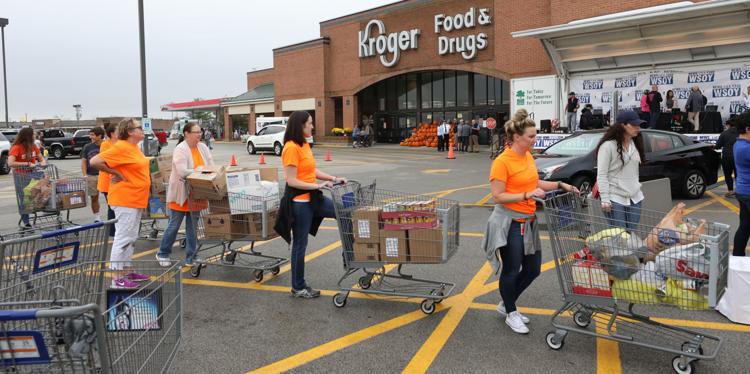 decgal food drive 1350 100617.JPG
decgal food drive 1352 100617.JPG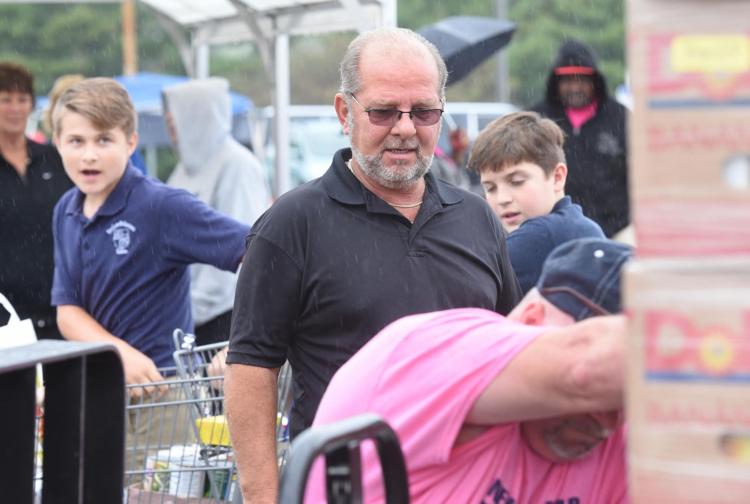 WSOY food drive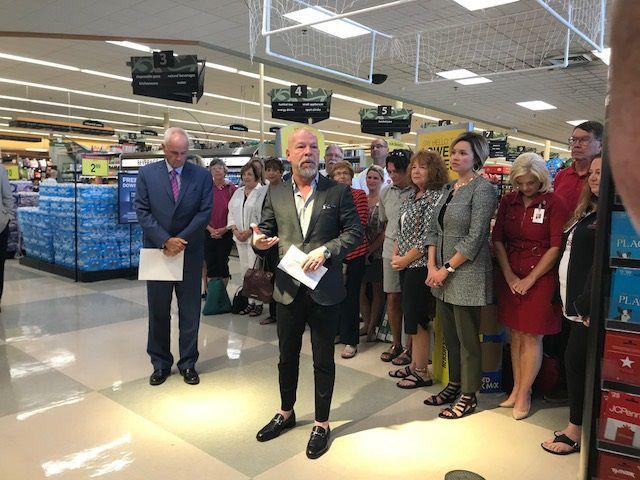 100914-dec-loc-fooddrivepicmain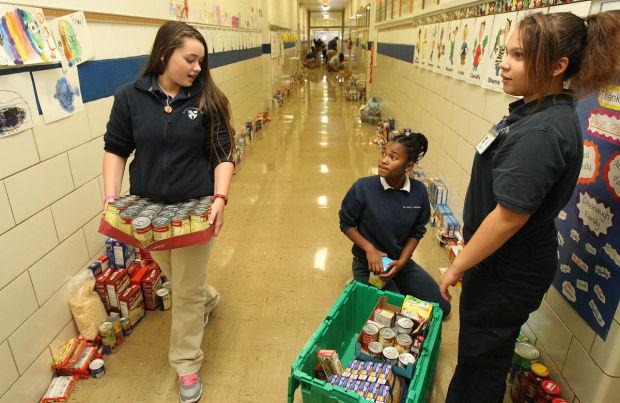 WSOY Community Food Drive snapshots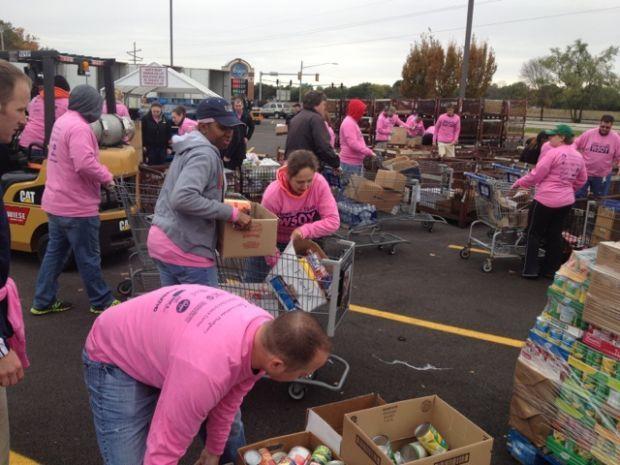 WSOY Community Food Drive snapshots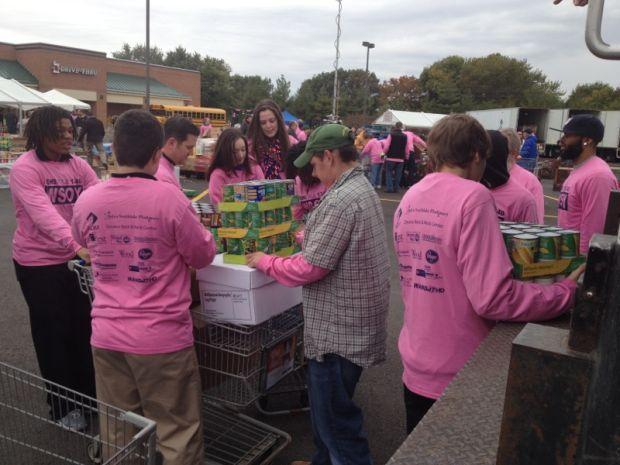 Food Drive 9 10.9.15.jpg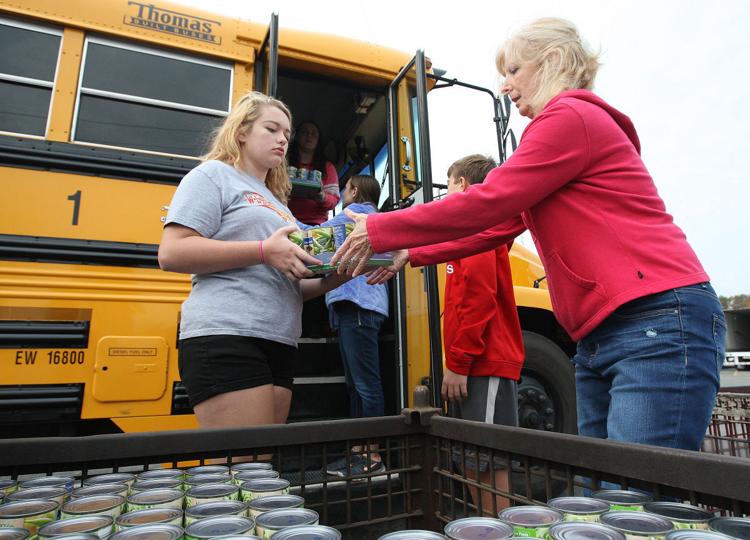 Food Drive 8 10.9.15.jpg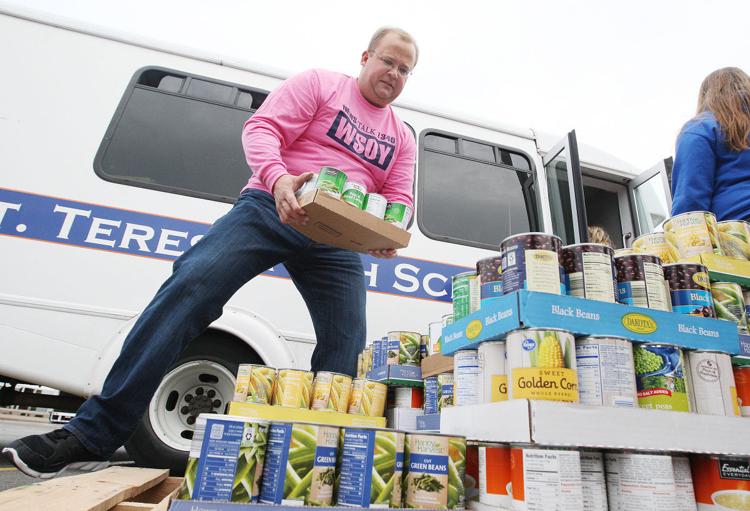 Food Drive 7 10.9.15.jpg
Food Drive 6 10.9.15.jpg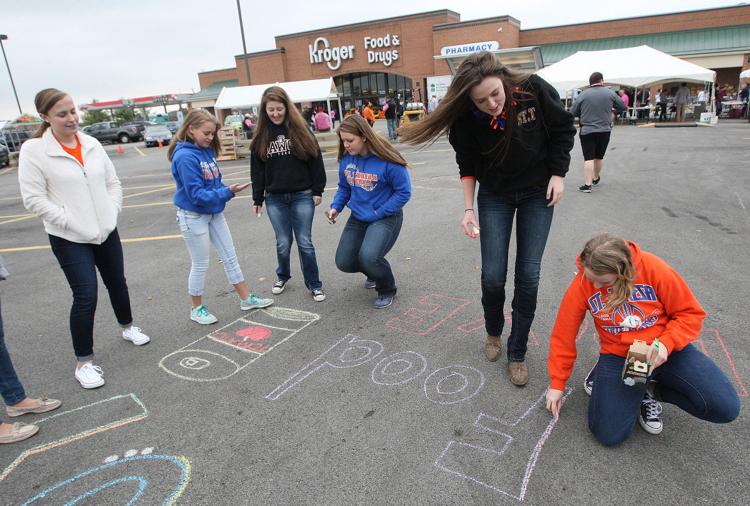 White_Don 10.9.15.jpg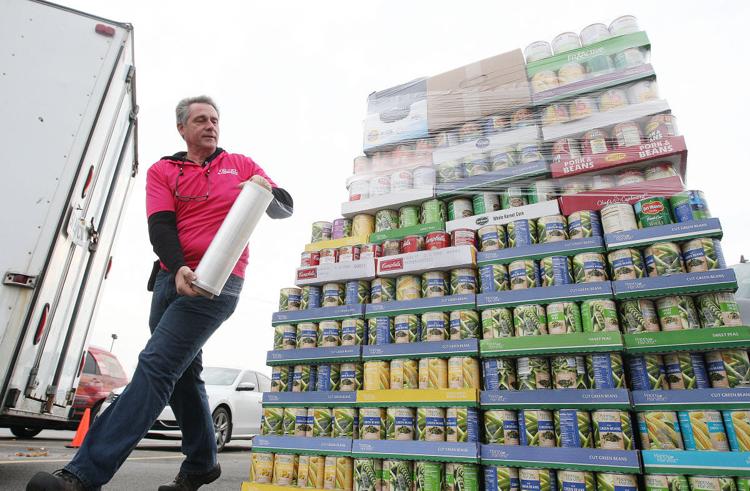 WSOY Community Food Drive.