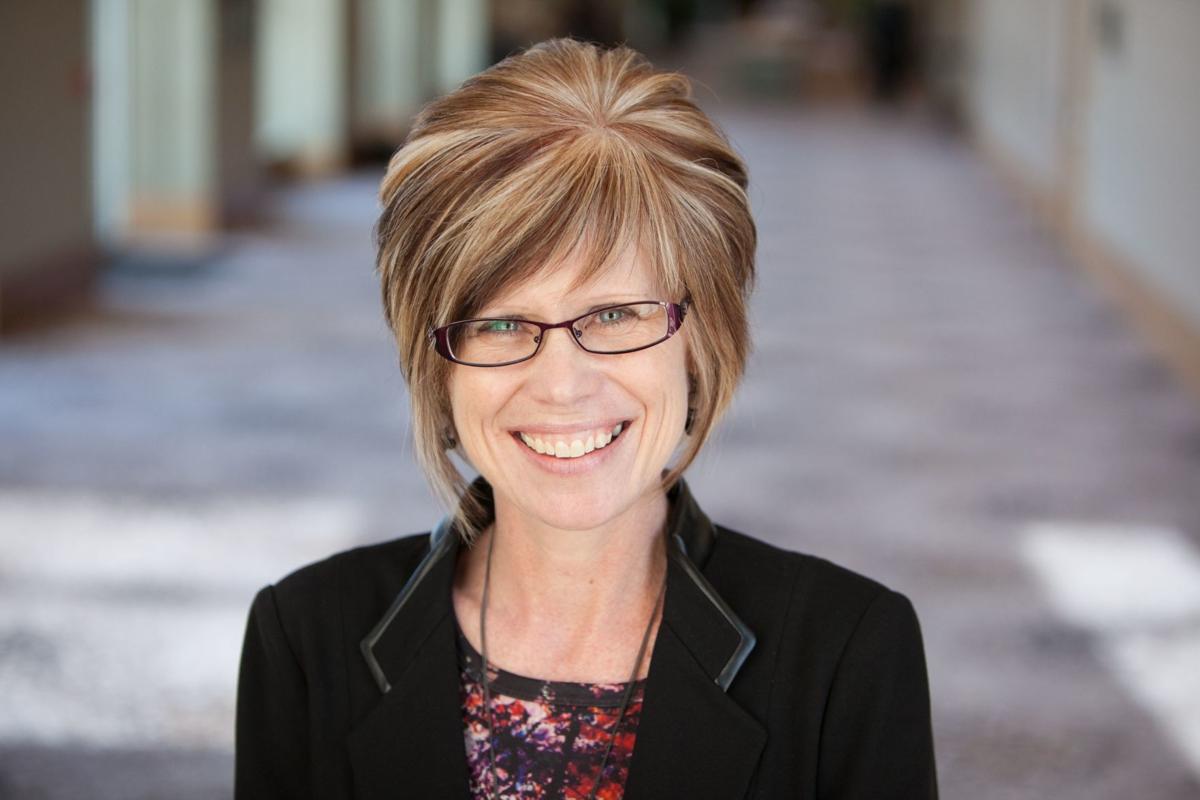 Occupation: Professor of social work at Millikin University
City of residence: Decatur
You have over 25 years of experience in the field of social work and advocacy, especially in the area of mental health and homelessness. What made you want to be so dedicated to a career in social work? 
The relationships with people. My career as both a clinical social worker and professor has allowed me to create wonderful relationships with many people and to support, guide, teach, mentor and provide therapeutic interventions for many. My work focuses on these issues at the national, state and local levels including working with the National Association of Social Workers, Kennedy Forum Illinois, Macon County Continuum of Care, the Good Samaritan and several others.
You like to challenge your students with "real-world" assignments.
I do. Millikin is known for Performance Learning and I have the perfect arena to execute that. For the last 14 years, I have engaged students over spring break by taking trips domestically to focus on learning about varied client populations and cultures. From working with individuals experiencing homelessness on Skid Row in Los Angeles to a 10-year relationship with the Pawnee Tribe in Oklahoma, my students are able to take what they have learned in the classroom and put theory to practice. 
"Your Playbook for Beating Depression: Essential Strategies for Managing and Living with Depression," a book you co-authored and published in 2017, seems to reflect your background in mental health services. Where did the idea to write a book come from? 
I met my co-author, Cliff Richey, in 2010 at a conference in Montana where I was a keynote speaker. Cliff and I spent a few days together at the conference and he had written a book about his personal experience living with depression as a successful professional tennis player. As our friendship grew, we learned we had a great passion for mental health and decided to bring together the personal and clinical aspects of depression in a self-help book. Many people that I have worked with as a licensed clinical social worker over the years live with depression and I felt strongly that Cliff and I could make an impact with our book and provide support to those who needed it. 
Let's say you have a day off of work or it's the weekend and you have the whole day to do whatever you'd like. Where would we find you and what would you be doing?  
I would hopefully be able to spend some time with my son Sam, who is 27 and lives in Bloomington, having lunch or dinner at one of our great downtown restaurants, enjoying a movie at the Avon with my life partner David Horn or spending time with some of my closest friends shopping or enjoying lunch or dinner. You might also find me giving manicures at Oasis or "social working" that the library. 
What's something about the homeless and poverty problem that still strikes you?
When I think about individuals who are experiencing homelessness and facing poverty, I continue to be reminded how resilient individuals are and that every person has a story and that their story matters. I have been fortunate enough to be allowed into the lives of many individuals because of the relationships I have created by being present and staying true to my commitments. I want individuals to know that individuals living in poverty and those experiencing homelessness have values and feelings just as we/you do. No person is better than another person, each is just trying to survive with what they have. If we get to know people and create relationships, we can connect and make positive change. 
---
A look at previous Herald & Review '5 Questions'
Contact Garrett Karsten at (217) 421-6949. Follow him on Twitter: @GarrettKarsten