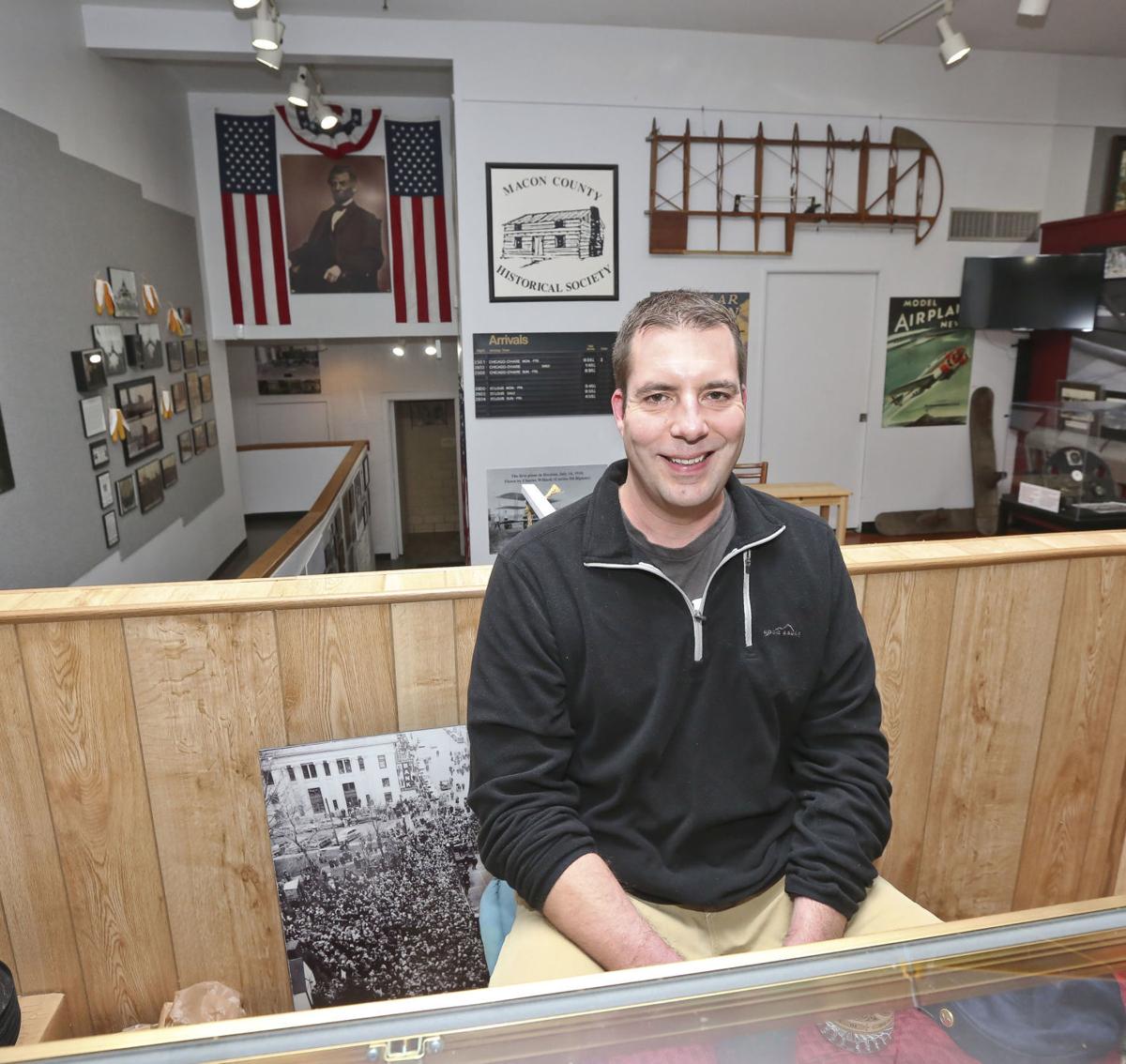 City of Residency: Mount Zion
For people who haven't been to the museum in a while, what's new?
We completely finished all of our renovations. We were closed for the winter and painted, hung up boards that make it easier to change paintings without showing any nail holes, and things like that. We've also assembled a bunch of labels, so artifacts and collections are organized by subject. That way, we don't have to spend an hour looking for it. 
What's an exhibit you think people would get a kick out of?
You have free articles remaining.
Our sports exhibit opened last fall and will still be new to most everybody. It represents all of our local sports and athletes — from high schools to people that went on to play professional sports. People like Del Unser, who went to St. Teresa and played for the Philadelphia Phillies, and Bill Madlock, who went to Eisenhower and played for the Chicago Cubs. There's also some stuff from Fans Field and the Decatur Commodores. It's a lot of stuff to go through. 
How do you decide what the museum puts on display?
It really kind of depends. As we go through these things, I find a lot of stuff that hasn't been seen in a long time, and we make an exhibit out of it. Like with the sports exhibit, I'm really into sports, so I had to get all of that stuff out alone. A lot of the times, you just have to put stuff out there and build a nice exhibit. 
Did you always want to be involved with a historical museum?
Oddly enough, I started out working in psychology. I got my Master's in history, and as an intern, I started working at a small county museum. When I was in graduate school, that's when I realized that I kind of liked that and decided it was time for a change. I didn't always think I was going to go into history, but I figured it out over time. 
If you could meet any historical figure, who would it be?
Ben Franklin. He was brilliant, lived through the Revolutionary War as a diplomat and had all this colonial history and knowledge to share. I just think he's a really interesting person. I'd take any of the Founding Fathers, really.