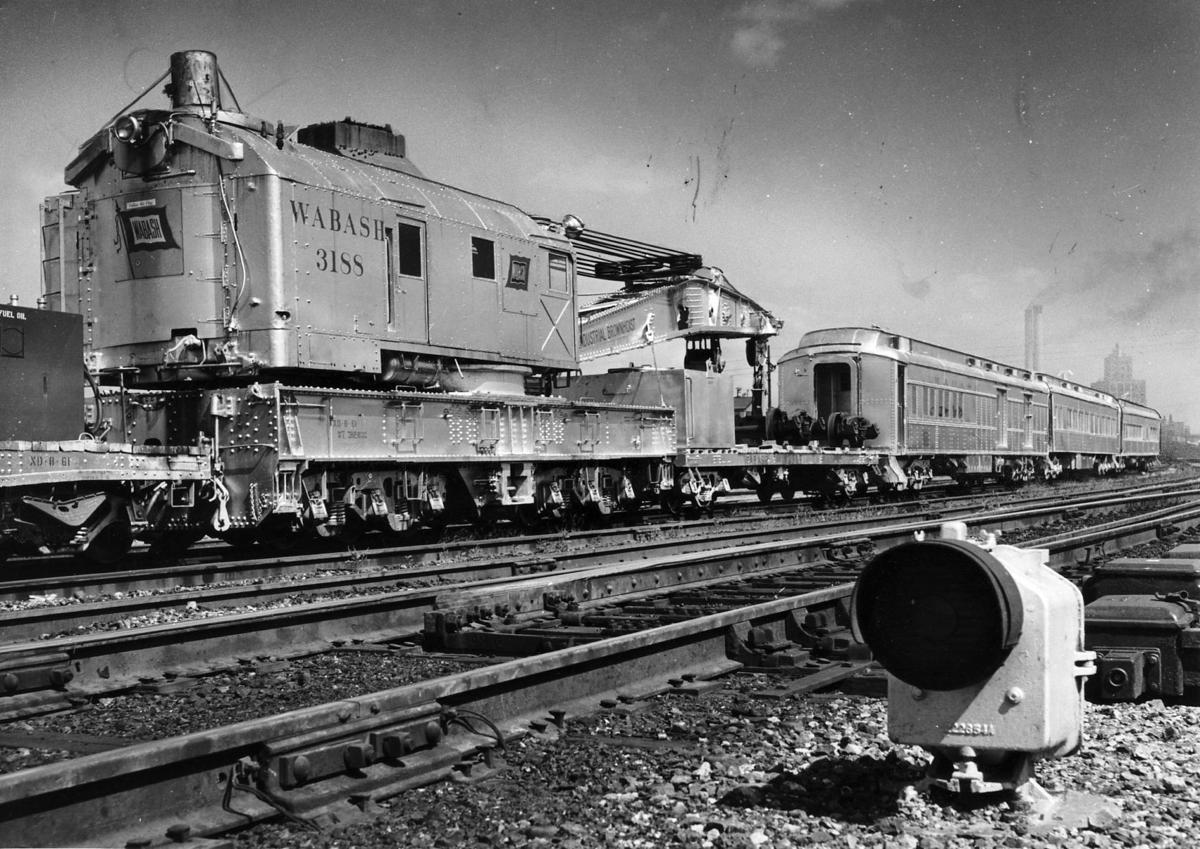 Editor's note: The Herald & Review each day is listing a reason the Decatur region is loved. We're profiling people, places and history that are special to our region — and that make it a great place to live. See more here. 
Decatur's rail history is substantial, dating all the way back to 1834, when Gov. Joseph Duncan proposed a transportation network that included a train line through Decatur. 
The Great Western Railroad and Illinois Central raced to build a system of tracks, and the first train arrived in Decatur in April 1854, sparking a wave of development. The former agriculture community went from a population of 1,500 to 20,000 by 1907. The ribbons of parallel steel did their job, bringing commerce far and wide. 
"The coming of the railroads … had much to do with making Decatur a possibility. Being an inland town, away from the arteries of trade, there was nothing to materially assist its growth. The crossing of the Illinois Central and Wabash lines within the limits of the city made the place of some importance," the Decatur Herald wrote in 1907.
You have free articles remaining.
The railroad also was Decatur's largest employer for nearly a century and was the reason Augustus Staley brought his company, A.E. Staley Manufacturing, here in 1912. In 1920, the Wabash Railroad Co. employed 3,500, and the city was a hub for operations. 
The arrival of the automobile seriously hampered train business. And in 1974, a gas explosion at the Norfolk & Western rail yard killed seven railroad workers and injured more than 100 people.
Remnants of that train history remain. The Wabash Depot on East Cerro Gordo Street now sells antiques. The Transfer House, with its red roof and octagonal shape, in the 1960s was relocated from Lincoln Square to Central Park. It became the city symbol in 2001. 
Another piece of history is the massive Wabash Railroad Bridge over Lake Decatur near Faries Park, one of the largest reinforced concrete structures in the world when it was completed in December 1907. The bridge took two years to build and cost about $124,000. Lake Decatur actually came 15 years after the bridge was constructed. 
Today, Norfolk Southern Corp. remains one of Decatur's largest companies, with 500 employees — the 10th-most in the city. Canadian National and CSX also are critical parts of the regional economy. 
Decatur also has three rail yards near each other and several large multinational industrial and manufacturing companies. Trains going through Decatur service a variety of companies, though ADM and Tate & Lyle are the largest. They carry everything from raw materials, like wood, grain and limestone, to finished food products like high fructose corn syrup, vegetable oil and sucralose, to fuel like ethanol.
"The railroad is an economic engine in Decatur," CN spokesperson Patrick Waldron said.