DECATUR — Brian Abbott said he knows it's risky operating a unique, even "kitschy" sort of business in Decatur. But where else could someone find a one-stop-shop for vinyl records, furniture or a tattoo?
"On the one hand, it may seem really bold because it's like, 'Well how is that going to fly in Decatur?' But on the other hand, it's not like we have a lot of competition here," said Abbott, one of the three owners of the building and main proprietor of Speakeasy Records & Oddities.
The business is approaching its one-year anniversary at 530 N. Water St., the site of the former Rupert's Sport Shop, slightly off the beaten path north of downtown's main shopping and dining district. Three businesses have opened in the space since April, and a coffee shop, The River Coffee Company, could be open by the end of the month, Abbott said.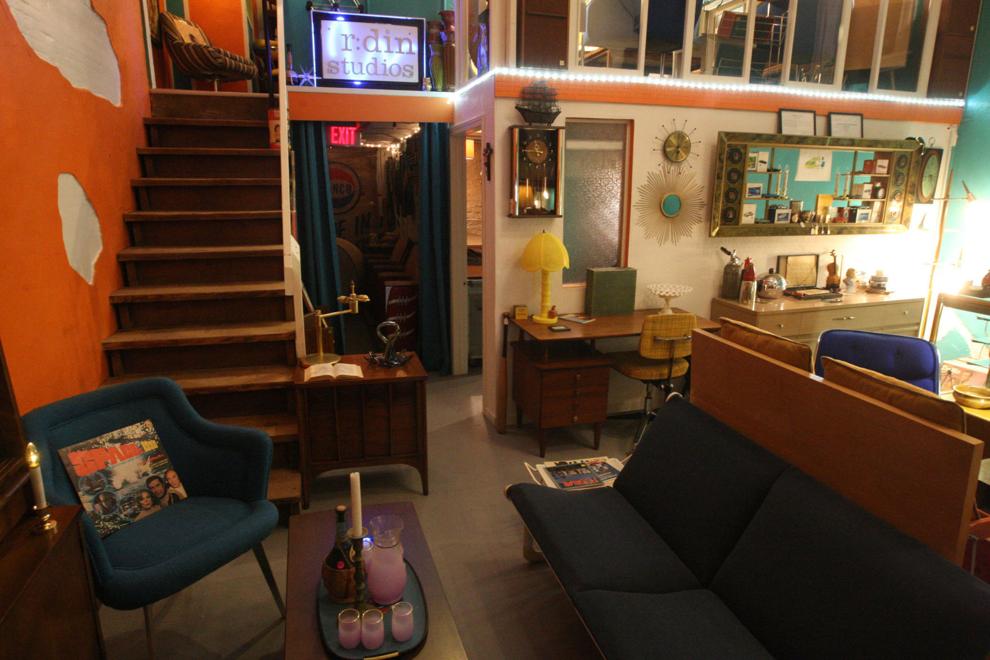 Abbott, 50, operates the record store, while Jesse Blunt is the second owner of the building and operates Tried & True Tattoo. The other business is R:Din Studios, which sells "mid-century modern" furniture that capture the iconic look of chairs, couches and other decor from the 1950s. The studio, which opened late last year, is operated by Shane Whitaker and is open on Saturday with flexible Friday hours.
The unique nature of the business caught the attention of Dale Bradford, who said even if he can't find what he's looking for, there's something about the name and the culture of the store that "just speaks to you."
"I want a piece of all of it," said Bradford, who was shopping with his wife on Saturday. "Even if you don't buy anything, you've had a good time. I'll be back."
The business partnership began several years ago, when Blunt, 35, was still operating Tried & True Tattoo in the southwestern part of Decatur. He was looking for a business partner to provide a retail element to the business, and he did not have to look much farther than his tattoo chair. One of his clients was Abbott, and the two connected through a mutual love of tattoos and music.
Abbott and his friend Jeff Klebe, the third owner of the current building, brought some of their old vinyl records to Blunt's business and began to sell them there. That venture led to further discussions about buying a place and setting up business close to downtown Decatur.
Along with the chance to take up shop in the landmark Rupert's Sport Shop that he visited often while growing up, Blunt said he felt a connection to the location.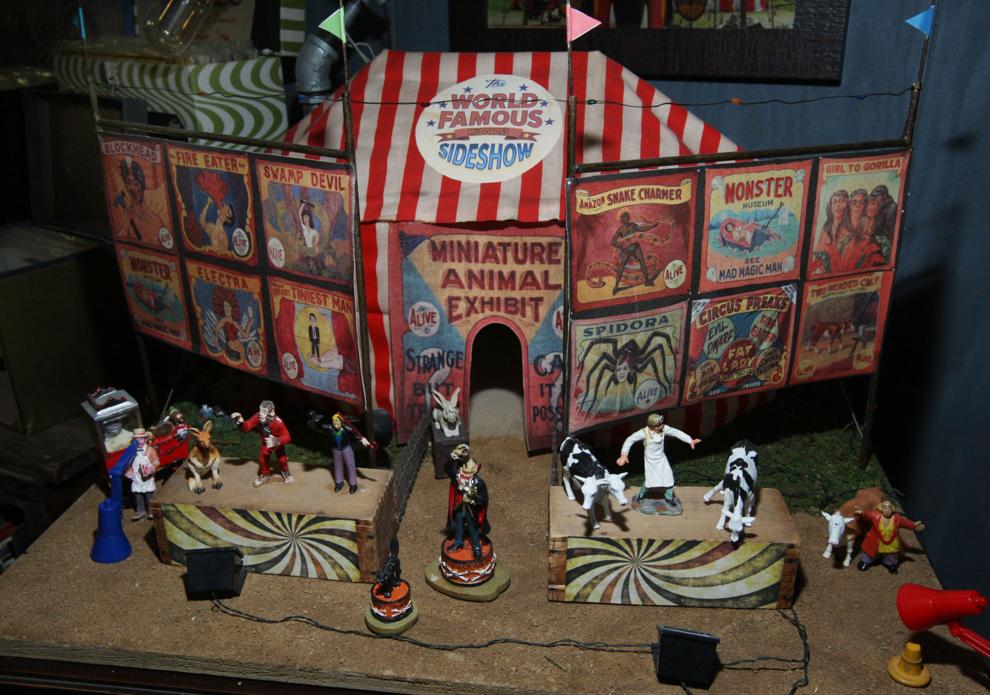 "It was a building that's downtown but not really perceived as being downtown," he said. "It's a nice parallel with tattoos, it's an art form that's not always seen as an art form. It's a nice fit for me and a nice fit for all of us."
While the tattoo business is focused more on custom or classic work by appointment, the record store welcomes anyone who wants to thumb through the hundreds of records for sale, in addition to cassettes, CDs, record players and more kitschy items like a collection of action figures from the Masters of the Universe franchise.
On Saturday, 14-year-old Nicholas McCay browsed through the records, hoping to find a copy of Michael Jackson's "Thriller" album, released by the King of Pop in 1982.
The family stops by the store on occasion as their son has taken a liking to collecting classic rock albums from bands such as AC/DC and Metallica on vinyl record, said his mother, Angela McCay.
"We got him a few records for Christmas, but we wanted him to come in here and pick out what he wants," she said. "We spent an hour and half looking through everything."
Abbott said business has been steady in the past year, even as the main form of marketing has come from word-of-mouth. The hope, Abbott said, is that having a large, dedicated coffee shop near downtown will help bring in more foot traffic and provide something he said is currently missing in the downtown area.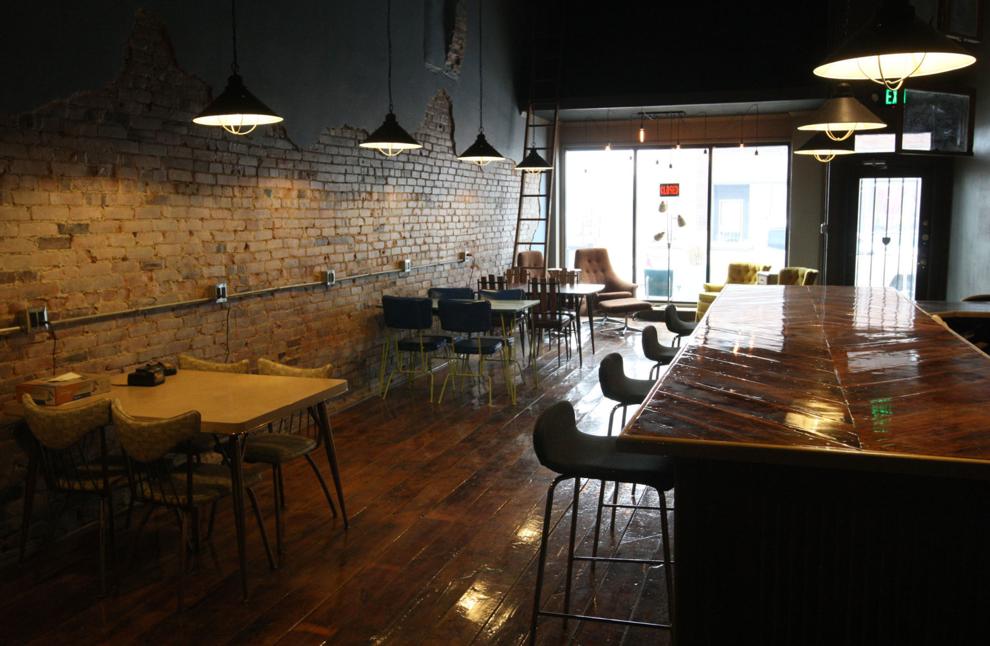 There is still space for expansion, Abbott said, with 2,000 square feet still unused on the second floor. Work still needs to be done to refurbish the upstairs area, but Abbott said one day it could be used as a space for artists or something else that will fit the "vibe" of the business.
Along with the unique blend of businesses, what makes each one special for Blunt is how personal they are to their operators.
"We continue to preserve the things we care about even as the world changes around us," he said.
Staff Writer Donnette Beckett contributed to this story.