DECATUR — It's appropriate that the newest addition the Scovill Sculpture Park is called "Learning Curve."
As people waited for the towering structure to be unveiled to the public Wednesday evening, many quickly took notice of the prominent curve in its design. Artist Aaron McIntosh said "Learning Curve" makes sense not only for that reason, but also because it's the first sculpture that he's ever created. 
"Well, that's what it's been," said McIntosh, 39, in reference to the title.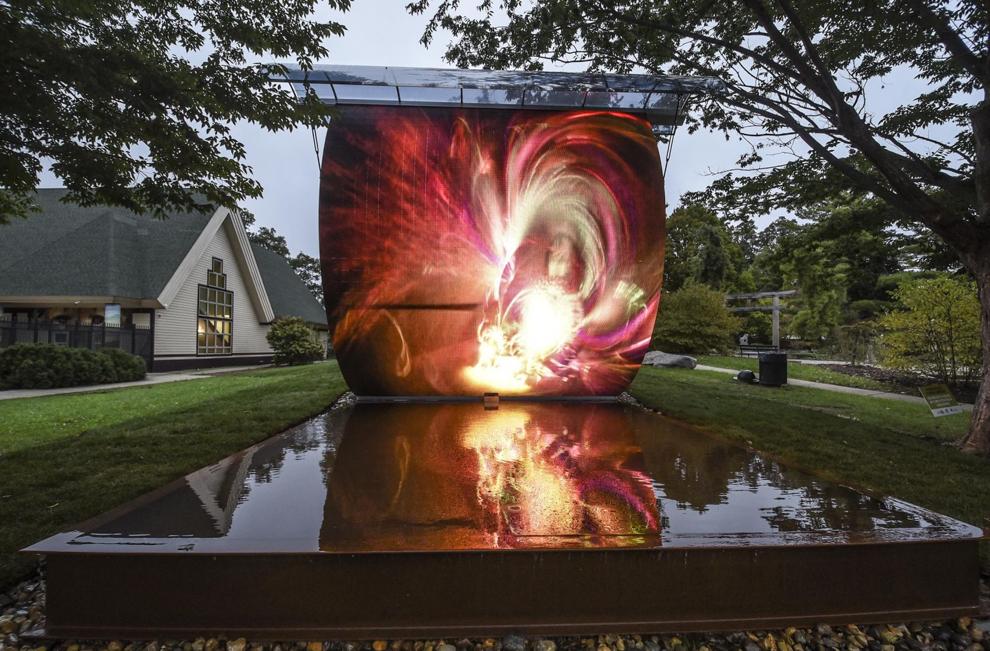 With steel fabricated by Iron Bull Fabrications and a curved LED display, McIntosh's sculpture was one of more than 200 potential pieces that the Decatur Parks Foundation considered installing in the sculpture park.
Since June 2016, the foundation has overseen the park project with a $250,000 grant from the Howard G. Buffett Foundation and cooperation with the Children's Museum of Illinois, Decatur Parks District, Decatur Area Arts Council and Neuhoff Media. 
Jill Applebee, the foundation's executive director, said the board narrowed the selection field to 12 sculptures, and chose "Learning Curve" as a permanent addition to the park.
"We really wanted to focus on having a local artist," Applebee said. "That was important to us. After talking to Aaron and hearing his vision, and seeing his thoughts, it all just came together like a perfect plan."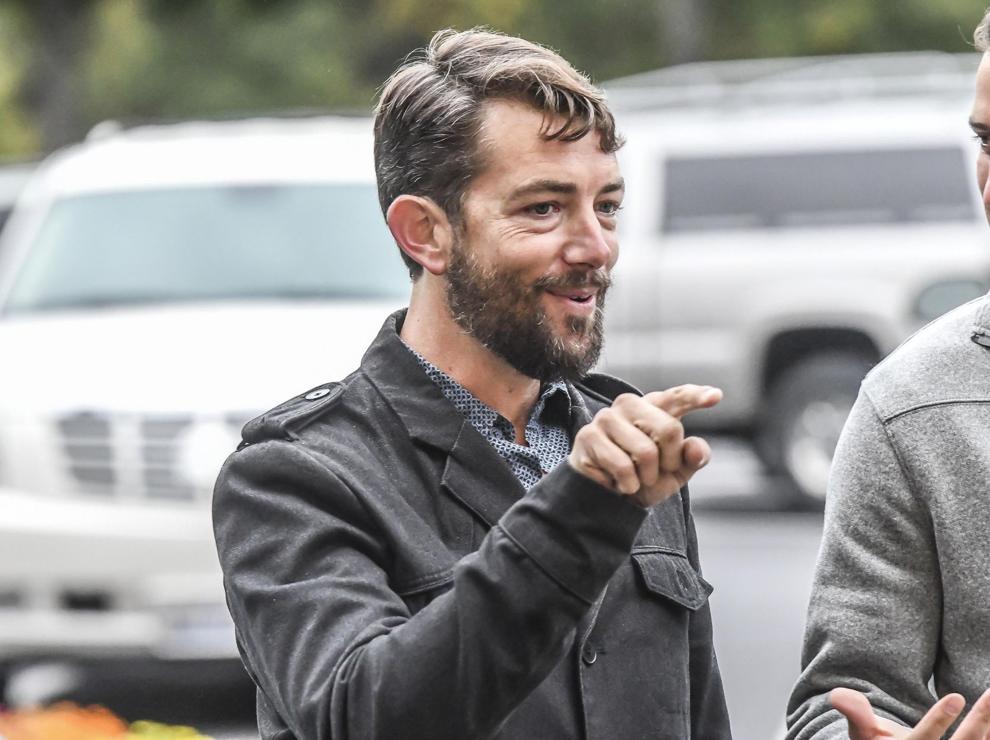 Since the couple joined the community and opened their businesses, McIntosh said his experiences in Decatur have introduced him to many new things about the city that he's come to admire. 
"The idea behind this piece is that it's peeling out of the ground and revealing more about our community," he said. 
The sculpture's LED display is designed to reflect into a pool of water at its base. 
On Wednesday, it displayed vivid, multicolored, constantly shifting patterns, which McIntosh credited to digital art by software artist Scott Draves. In the future, McIntosh said he plans to collaborate with Millikin University students to showcase their artwork on the screen. 
"This is just a canvas for them to work on," he said. "To be able to create whatever they want."
Inspiring the creativity of young artists has become a goal for McIntosh in recent years. 
"When I was in high school, we had one tub of clay that had to last us for the whole year, and the football team got new helmets every year," he said. "When I can find an opportunity to share more growth in art, I'm all for that."
Applebee said "Learning Curve's" display is powered by electricity, and will only be activated during park hours. As for the other sculptures, they will only be on display for two years, and are available for purchase from the artists, with 20 percent of the proceeds going to the parks foundation.
Two of the current sculptures, one of a butterfly and the other of a dragon, which sits front of the children's museum, have been purchased by donors. The others are scheduled to be replaced in summer of 2018. 
Applebee is looking forward to the future of the sculpture park, and hopes that "Learning Curve" will leave visitors in awe.
"It's a piece of beauty, and something that people are going to come here and see," she said. "It might even become an icon in Decatur."