DECATUR —The multi-million dollar law-enforcement themed expansion for the Children's Museum of Illinois is still on track to open by next summer, but that could change if wild winter weather puts the museum's plans on ice, said Amber Kaylor, the museum's executive director. 
"It's all weather pending," she said. "This lovely, Illinois weather."
Heroes Hall was funded by a $3 million grant from the Howard G. Buffett Foundation, and Kaylor said preliminary work on the expansion began in late September. Construction crews broke ground and poured concrete at the museum's lakeside facility, and will build the two-story structure throughout the coming months. 
To celebrate the start of the construction process, the museum hosted Crane Day on Nov. 15, an event that gave families a chance to get up close to some of the large, yellow construction equipment being used in the project. 
Among those who attended Crane Day were the Hahns of Decatur. Heidi Hahn and her children, Tommy, Taylor and Katelyn, hold annual passes to the museum, and said they are looking forward to seeing how the expansion will add to the variety of great experiences they've had.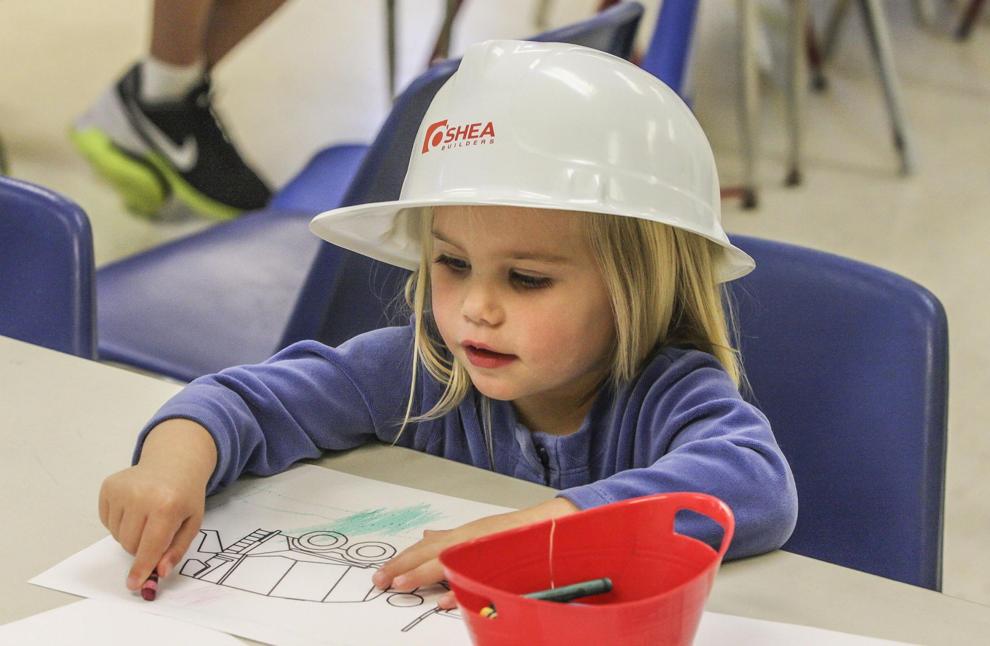 "We don't know what exhibits will be (in Heroes Hall), but we're excited to find out," Heidi Hahn said. "There's just a lot to do here for a variety of ages."
Heroes Hall is expected to cover 7,000-square feet when it is finished. Kaylor said the museum is working with firms to develop the 40 exhibits that will populate the expansion, all of which will provide interactive experiences for children to learn about all of the different aspects of law enforcement.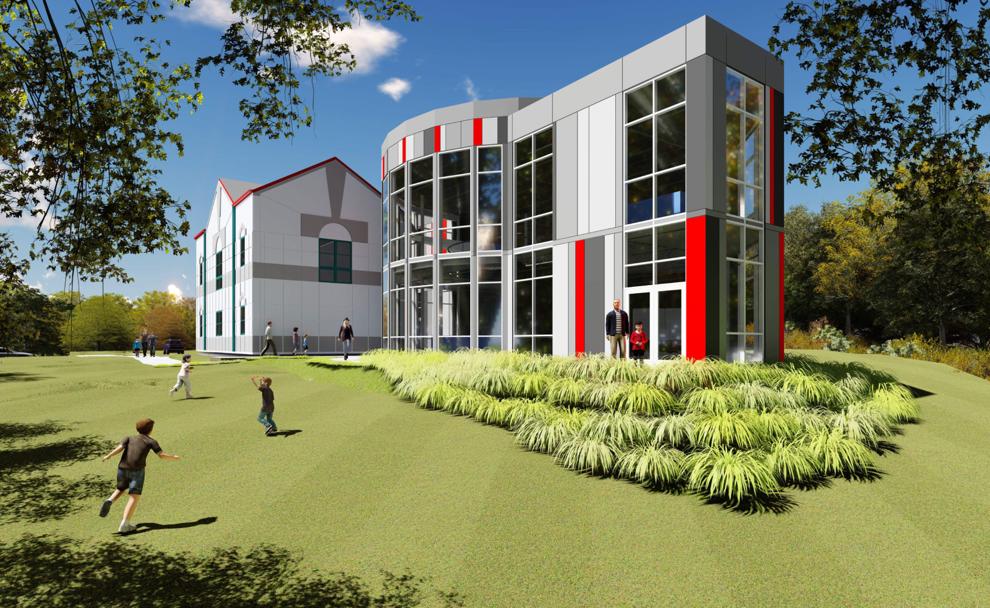 "We want to highlight all of the different areas of employment within law enforcement, so that the kids understand it's not just patrol officers when you think of law enforcement," Kaylor said.
Since she took over as executive director in 2016, Kaylor said she immediately started to consider different ways to expand the museum. The idea for Heroes Hall was inspired by a conversation that Kaylor had with her husband, Decatur police Detective Bryan Kaylor. 
After sharing the idea with several staff members and other people who enthusiastically supported it, Kaylor said she and the museum's board later approached the Buffett Foundation with a proposal asking for its help to fund the project. The expansion was announced in July.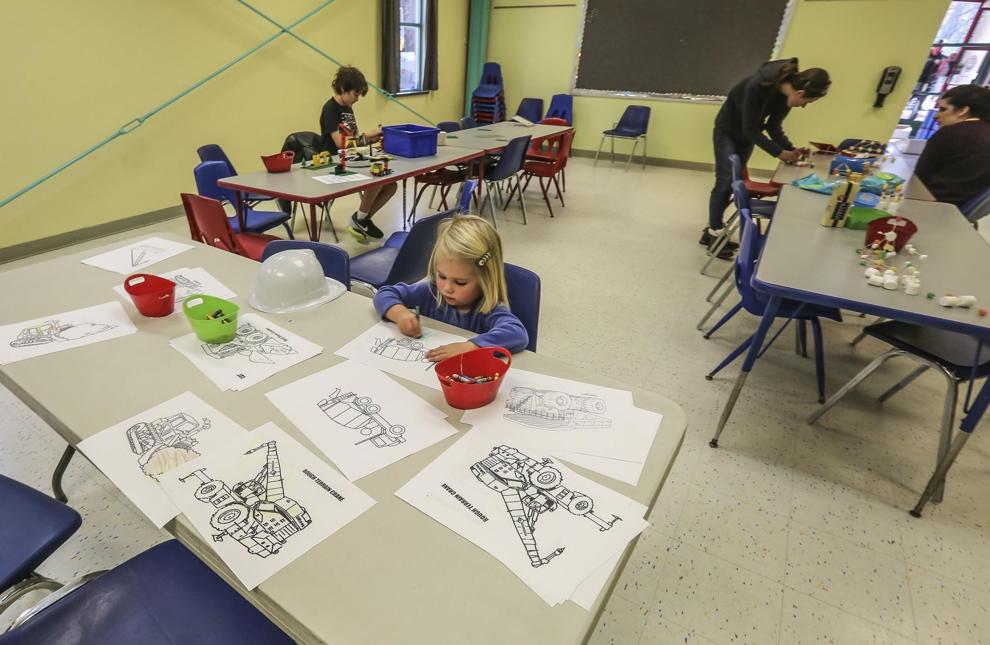 Heroes Hall is just one of the many Decatur-area projects funded by millions in donations from Howard Buffett, son of multi-billionaire Warren Buffett. A strong supporter of local law enforcement, Buffett was sworn in as Macon County Sheriff on Sept. 15, after the resignation of former Sheriff Thomas Schneider. Schneider cited stress and health reasons as the cause of his resignation. 
According to Kaylor, the Buffett Foundation has gone "above and beyond" to help the museum work toward achieving its goals of positively introducing children to law enforcement and teaching them that a lot more goes into it than they may realize.  
"There's detectives, there's scientists working in the forensic labs and there's sketch artists who are reconstructing things," she said. "We really want to showcase how much math, science and art that goes into police work because that's our mission as an educational facility."
Kaylor said the Heroes Hall project is the first time the museum has added an expansion to its castle-like facility, which has operated at 55 S. County Club Road since 1995.
She hopes that it, along with any other new projects that come to the museum in the future, will excite the community and reinforce the museum's status as a premier family destination within the state. 
"I say it all the time: We're the Children's Museum of Illinois. I want people from Chicago who visit to say to people, 'Hey, you've really got to check out this place in Decatur,'" Kaylor said.