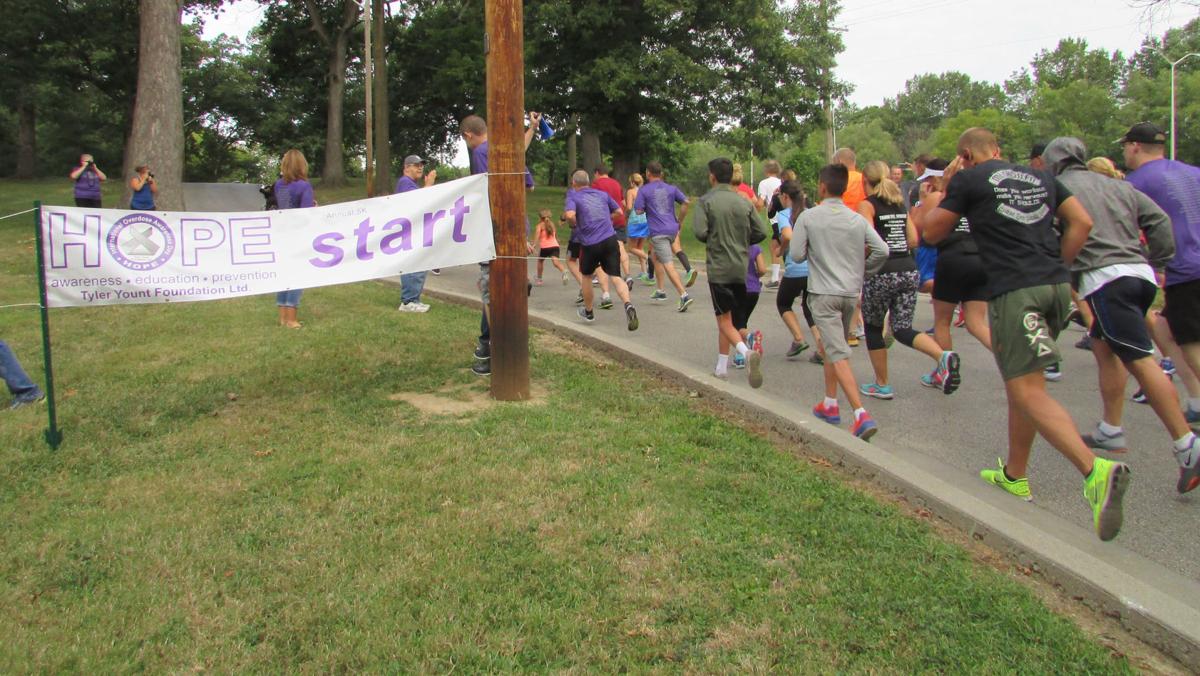 DECATUR – Amanda Good and approximately 20 friends and family wore matching T-shirts as they ran together in Saturday's Overdose Awareness 5K in Fairview Park.
"Well, we walked," Good said.
Their shirts featured a picture of her cousin Jillian Remley-Yerke, who Good said died in August 2013 from an overdose.
"It is a good day to remember," Good said.
The event was created five years ago by Kathy and Mike Burkham after the accidental overdose of their son Tyler Yount in 2009. Their goal was to get the message out about the opioid overdose epidemic.
"It is awareness, prevention and education," said Mike Burkham.
Approximately 300 participants ran or walked through Fairview Park for this year's event. Organizers, which include the Tyler Yount Foundation, Decatur Police Department, Macon County Sheriff and Heritage Behavioral Health Center, created memory boards with names and photos of loved ones who have passed away from an overdose.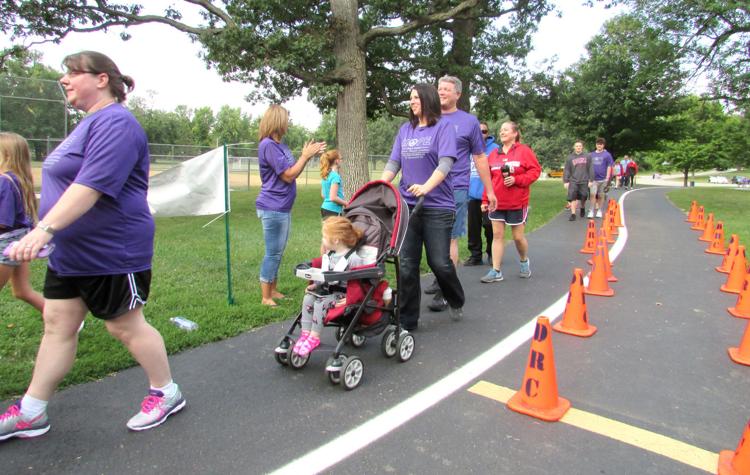 "It is heartwrenching to see more and more names added to that board," said Lindsey Damery, referring to the display at a remembrance table. "We started out with one board, now we have two."
Previous 5Ks have been held at other venues and parks. Organizers of the race moved the event to Fairview Park this year because of the central location.
"We do a lot of work with the people at Heritage," Mike said. "This lends itself for better access."
Funds from the event will go to purchase nalaxone, a medication that can reverse opioid overdoses and that is most commonly sold under the brand name Narcan. The foundation supplies law enforcement in Macon County as well as private individuals with Narcan, and also provides free training on how to use it.
Lt. Antonio Brown of the Macon County Sheriff Office believes his department has benefited through the foundation's program.
You have free articles remaining.
"They assist us with the training," Brown said. "They also train the public, because obviously we can't reach everyone."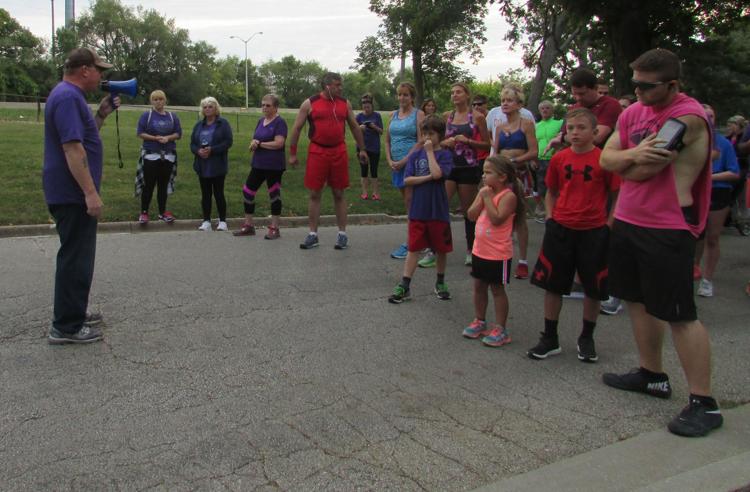 The Burkhams will provide training to anyone that wants it. Mike Burkham has trained people in various locations, including methadone clinics and lobbies of hospitals. "Even in the middle of the night," he said. "I've gone to places where they are shooting heroin in houses. I take street people with me. They answer the door for them; they wouldn't for me."
Mike Burkham said it is important people do not feel like they are being judged. He simply wants to keep people breathing for another day.
"Hopefully they'll have more time to make the right choice, which is to get clean," he said.
Mike Burkham said the original goal with the Overdose Awareness Day was to remove the stigma of drug addiction. The problem has become so widespread in the last few years that the foundation has expanded to include education.
"Many people don't understand addiction because they've never had it," Brown said. "It is an illness."
Cody Moore, who retired from the Decatur Police Department as a deputy chief, has participated in the 5K every year. He has been involved with the family since their tragedy.
"This is my little way of giving back to the community for them," he said.
Even in his retirement, Moore is active in trying to prevent the spread of opioids. He believes the last few years have seen a rise drug activity.
"We have to cut off the supply and demand," he said.
The foundation along with local law enforcement are trying to be proactive. Educate is one of their priorities.
"Let them hear the stories," Brown said. "Bring them to events like this."
The 5K brought many memories back to Remley-Yerkey's mother Debbie Valentine. It also brought with it pride. Valentine's family, including her nephew, walked in the event.
"He was with Jill when she passed. I told the coroner that he would be next," she said. "He is here today and he is in rehab and sober."