DECATUR — Corey Schlosser watched through a fence as his 9-year-old nephew Damien Schlosser took a cut and missed at a ball fired from a pitching machine on Wednesday.
"Keep your eye on the ball and start your swing a little quicker," Corey Schlosser told Damien. "As soon as you see it come out of there, get ready to swing. This is how you get better."
The Schlossers, who are from Decatur, have eagerly awaited the opening of the new batting cages at Nelson Park, the latest addition at Overlook Adventure Park, near both the ropes course and mini golf.
"They're cool," said Damien, who played in the Minor League Division of Decatur Youth Baseball this season. "But I have to get used to them. I didn't hit very many."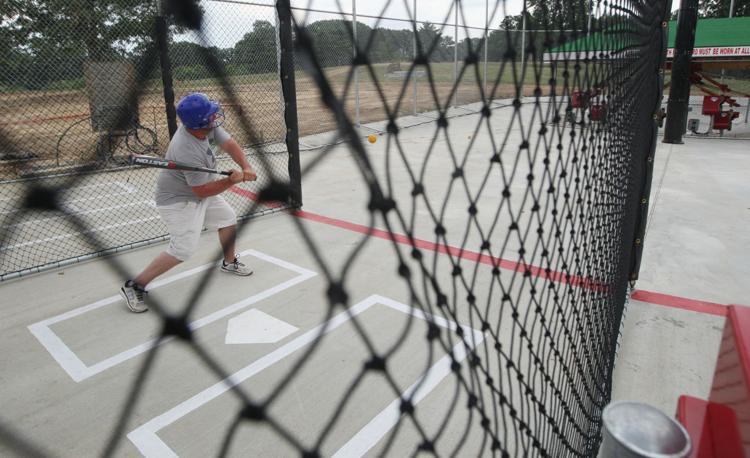 The batting cages cost $372,240, a portion of which was covered by a 2015 Open Space Lands Acquisition and Development (OSLAD) grant. The project had several bumps in the road, beginning with a delay of the OSLAD grant in March of 2015.
The batting cages have been advertised at the park and on the Decatur Park District's website since Overlook Adventure opened for the season this spring.
After delays in construction caused by weather and a part that didn't come in when expected, the batting cages made a "soft opening" on Saturday and are now open daily until 8:30 p.m.
"We'd been waiting for things to be finalized, then we had an orientation process on Friday, and we were able open on Saturday morning," said Jamie Gower, park district director of recreation and facilities. "You don't know what problems you're going to face when you first open, but everything's been going well so far."
Daniel Ulery, 22, of Peru, Ind., was in Decatur with his wife and four children Wednesday visiting family and decided to check out Overlook for something to do. The whole family played mini golf and was getting ready to do the ropes course. But Ulery said Peru doesn't have a batting cages, so he wanted to give them a try.
"They're very nice," Ulery said. "I haven't been in a batting cage where you could adjust the speed before, so that was very cool."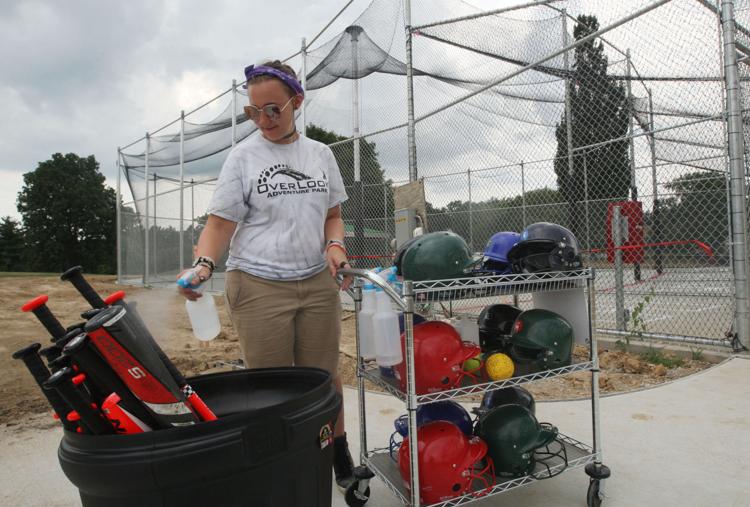 Bats and helmets are available at the batting cage and free to use. There are four stations in the cage, with the ability for users to adjust pitch speed and height, and use baseballs or softballs. A $1.50 token buys 15 pitches, with price breaks for buying five, 10 or 25 tokens. The cage can also be rented by intervals of 15 ($10), 30 ($18) and 60 ($32) minutes.
"We used to go there all the time," Corey Schlosser said. "This is an upgrade. They're pretty nice."