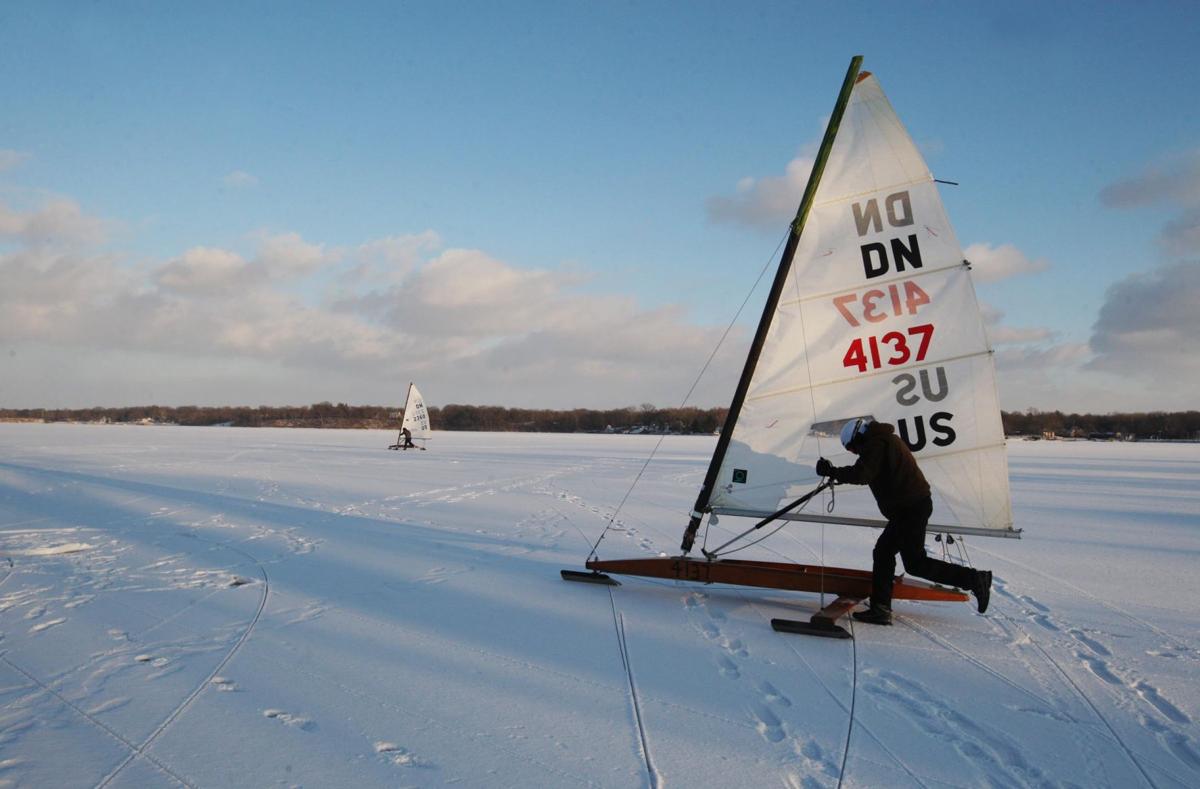 DECATUR — While Wednesday's frigid temperatures kept many indoors, a quartet of ice boaters set out to take advantage of what the frozen Lake Decatur had to offer. 
They had a good time, according to expert boater Pete Johns, but the snow sitting on top of the lake made the conditions less than ideal. 
"It's just sitting out there like Styrofoam," said Johns, of Decatur. "It's best to go out with clear ice and no snow, and while we were sailing, the wind was not out at a good direction. But it was OK."
Since its development in the 19th century Netherlands, ice boating has become a popular wintertime activity in many communities around the globe. In North America, the sport has thrived in northern cities and Canadian Provinces such as Detroit, the Hudson River and Ghost Lake in Alberta, Canada. 
Ice boating requires a specialized boat fitted with skis that allow it to glide at high speeds across iced surfaces, along with a variety of other equipment to ensure safe sailing, including helmets, goggles and spiked track shoes. 
Johns, an ice boater with 50 years of experience, advises against trying it without the proper safety training and support. 
"We never go out alone," he said. "If you've never experienced ice boating, don't do that. I wouldn't recommend making a makeshift iceboat either."
On Wednesday, Johns went boating with Ken Moyer, Ben Kunzeman and Ken Smith. It was Kunzeman's first time on the ice, Johns said, and the Decatur resident took to the sport as quickly as Johns did in 1967.
"We worked on (Kunzeman) all afternoon," Johns said. "He's going to be a good ice boater."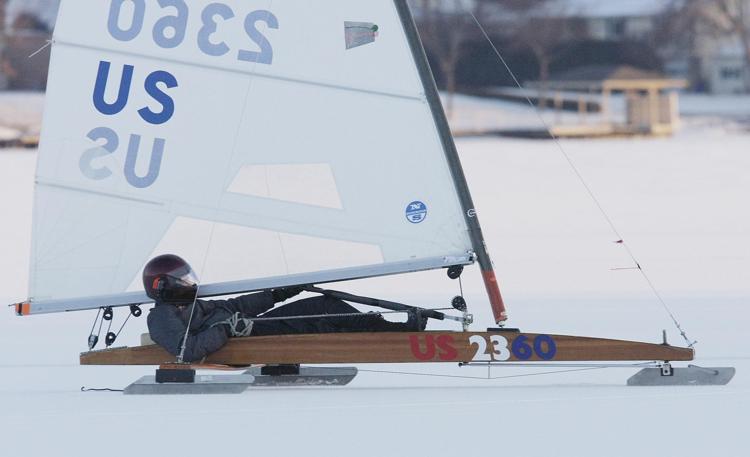 Johns said it's the speed that comes with sailing an ice boat that keeps him hooked to the sport. With the right amount wind, high-performance ice boats are able to hit speeds up to 50 or 60 miles per hour. 
"When you're doing 50 miles an hour, it seems like you're going 150," Johns said. "It's fast. It's more like flying than sailing."
Smith, who hails from California and regularly returns to the Midwest for ice boating, said he's a fan of both the adrenaline rush it provides and the community it builds with others. 
"There's a strong camaraderie that comes with ice boating," he said. "Pete and I have been doing this for years, and we've met a lot of people doing it."
Johns is hoping for some rain to come soon and clear off the snow on Lake Decatur. Wednesday was good for some practice, he said, but the real fun will come when that "beautiful" ice is free of any restrictions.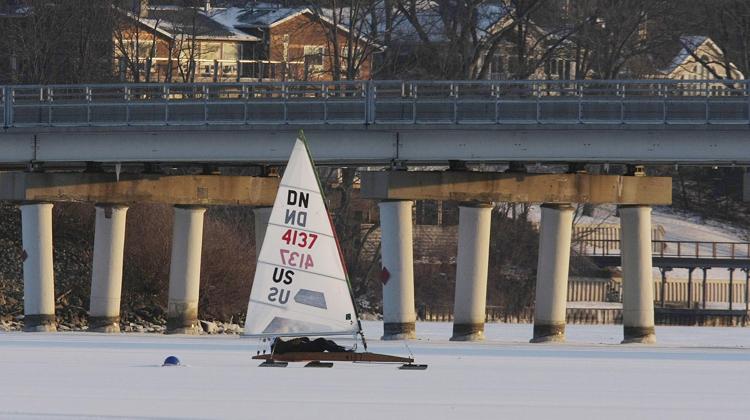 "You've got to have ice and wind," Johns said. "There's more ice on Lake Decatur right now than I've seen for 20 years."
Be the first to know
Get local news delivered to your inbox!