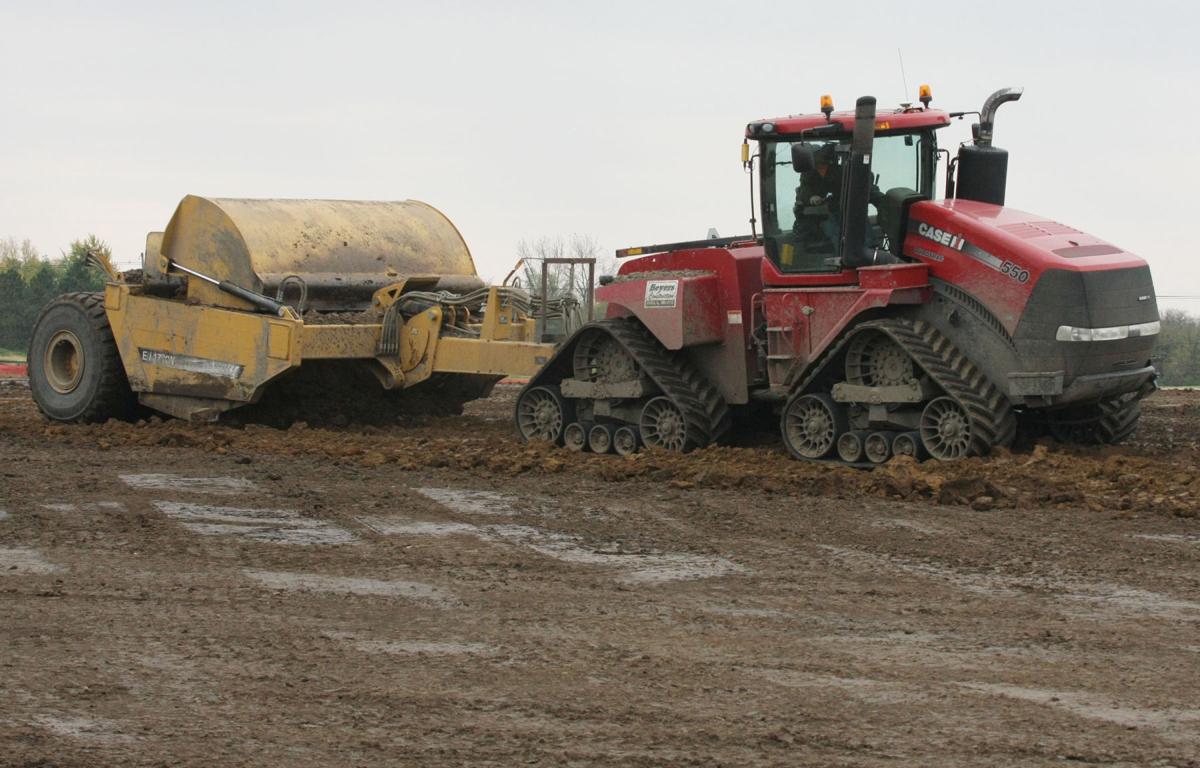 DECATUR — New deputies for the Macon County Sheriff's Office are training in DuPage County right now.
Far from home, and without onsite residence halls, those officers are staying in hotels, and the sheriff's office is paying for lodging and food. That will soon change, when the new Macon County Law Enforcement Training Center opens in October.
"This one allows the opportunity for the dormitory to be right there," said Sheriff Thomas Schneider, who has been involved in the planning for the facility. "For instruction, cohesiveness, it's all in one place, and it's great. The facility is state of the art, and what I like about this place is its design and versatility in all aspects.
"We'll have court security, corrections and basic law enforcement training," he continued. "If we need to put on a training class for other aspects, we can do that. It's absolutely a dream for law enforcement."
The center is a partnership between Richland Community College and the Illinois Law Enforcement and Training Standards Board. The initial concept and financial support is thanks to the Howard G. Buffett Foundation, which donated $15 million to fund the project.
The two-structure five-acre site sits along U.S. 51 near Grove Road and includes a two-story dormitory, training building, and outside track. The training building contains multiple classrooms, scenario-based training rooms, a physical skills and exercise room, indoor firing range, administrative offices and a conference room.
The academy will house 80 to 100 cadets year round, who will each attend 12- to 14-week sessions. It will be owned and managed by the training board, and operations and maintenance will be handled by Richland.
Richland President Cris Valdez said the partnership is mutually beneficial and fits in with Richland's mission to meet the educational and training needs of the region.
Law enforcement departments from throughout Illinois will use the facility, Schneider said. While its proximity will be especially convenient for the sheriff and other local departments, the facility will have the capability to train any department's new officers. It will also offer ongoing training for experienced officers, too, he said.
"When you're first hired, you go through the basic academy, which the standard board requires, 14 weeks long," Schneider said. "Once that's complete, you take the state certification exam, and (candidates) are back with their own department for the field training program.
In addition then, after you're an officer, each year you're going through different trainings. This will have the ability to provide ongoing training, but also for executives, command-type training, so much opportunity for advancement and professional educational services.
"I can't tell you how impressed and happy I am that Richland is part of it. It just brings everything home to all of us who are in law enforcement."
Schneider said he anticipates a formal ceremony will be scheduled once the center is complete and ready to open.
Get local news delivered to your inbox!
Subscribe to our Daily Headlines newsletter.