MACON COUNTY ROADS
Road to reality? Macon County pushes forward on $220 million beltway, despite opposition
Editor's note: This is the first of a two-part series about the Macon County Beltway. Come back Monday to learn about the timeline for beltway construction and quest for funding.
DECATUR — The upcoming start of construction on a piece of the Macon County Beltway has galvanized opponents of the project, a long-awaited road that would carry traffic around the city's east side.
The proposed beltway is a 22-mile stretch of road that advocates say would help develop Decatur's potential as a transportation hub. Nearby landowners and farmers, some of whom previously saw the project as theoretical, worry it will bring unwanted noise, safety issues and declining property values.
"We didn't move out here to hear trucks clanging and banging up and down the road all day," said Ron Patrick, who lives on Reas Bridge Road. "Now we may have to look at starting all over somewhere else, and we don't really appreciate that."
County leaders recently approved the first tangible step, a $10 million project to redevelop an area on the city's northeast side that will serve as the beltway's starting point. Work could start as early as next spring near the intersection of Brush College Road and Illinois 48.
For now, they are focused on the first segment of the beltway, a $140 million project that would create 6.2 miles of four-lane road between Illinois 48 near Interstate 72 and Illinois 105, or William Street Road. The road would closely follow Reas Bridge Road and Prairie View Road before connecting with Illinois 105 east of the Decatur Airport.
Community leaders since the completion of Interstate 72 decades ago have entertained the idea of a beltway around the city to spur economic development.
"It's an idea that's been around for 20-some years," Paul McChancy, then-director of the county planning and zoning department, told the Herald & Review in 1997.
The Macon County Board commissioned a feasibility study on developing a four-lane beltway on the south and eastern part of Decatur in 1997. What followed was a yearslong parade of discussions, town halls and studies about whether to build a road, where to put it and how to pay for it.
Similar themes run through every public discussion of the project: Nearby residents worry that the development will encroach on their property. More than 100 of them signed a petition in protest in 2003. "I don't feel there's that much need for (the beltway) now," one of the residents, Emmett Sefton, told the Herald & Review at the time.
Meanwhile, advocates consistently trumpet the need to open up access to industry and ease access for trucks carrying goods to and from the city.
"The important part of the project is it would supply much-needed access to the industrial area from the east and south," Craig Coil, then-president of the Economic Development Corporation of Decatur and Macon County, also told the Herald & Review in 2003.
The economic landscape of the city has changed dramatically in the past 14 years, but reasons for the beltway push have not.
"We know without a doubt that transportation infrastructure makes a difference in economic development, both in business retention and expansion and also in business attraction,"said Ryan McCrady, the current president of the development corporation. "I think there's no doubt that having good infrastructure like this project is helpful."
McCrady cited a recent survey of company CEOs by Area Development Magazine, which said highway accessibility was the second-most appealing factor when businesses decide where to locate or expand.
Multi-lane beltways have been used for similar economic development purposes in places like Lincoln, Nebraska, Nashville, Tennessee and outside Pittsburgh.
In the Metro East, there has been an ongoing conversation about a contentious plan to build a beltway in Madison and St. Clair counties, providing a thoroughfare around the St. Louis region.
New opposition emerges
With the county set to break ground on the first piece of the beltway, the trickle of opposition to the project has grown closer to a tide. It includes the Macon County Farm Bureau, which came out against the plans in August in a move that city and county leaders said took them by surprise.
Valuable farmground could be lost in the construction, Executive Vice President Tim Stock said. Moreover, he said the beltway could hurt the Farm Progress Show, the biennial tradeshow that brings in more than 100,000 visitors from across the world to Macon County.
Speaking Thursday, Stock said the bureau members are slated to meet later this month with officials including Decatur Mayor Julie Moore Wolfe, City Manager Tim Gleason, county board Chairman Jay Dunn, county highway Engineer Bruce Bird and others.
"Our members have asked that we speak out on this, because it affects their livelihood," Stock said. "We just want to be able to have a seat at the table."
Stock said the bureau is not opposed to the concept of an eastern beltway if plans changed so that it did not hurt Farm Progress or local farmers.
"If there are ways where we can leave farmground intact and maybe still have this beltway, then by all means, that's a win-win in both cases," Stock said.
As planned, the road would separate the field where suppliers demonstrate their farm equipment from the rest of the show site near Richland Community College.
Before this year's event, show Director Matt Jungmann echoed Stock's concerns about the project's impact on the show. He said the beltway "cuts the show in half" and would impact the field demonstrations he called critical to the show. He said at the time that he hoped a meeting scheduled after the show with local leaders could clear up any uncertainty about the project and its impact on the show.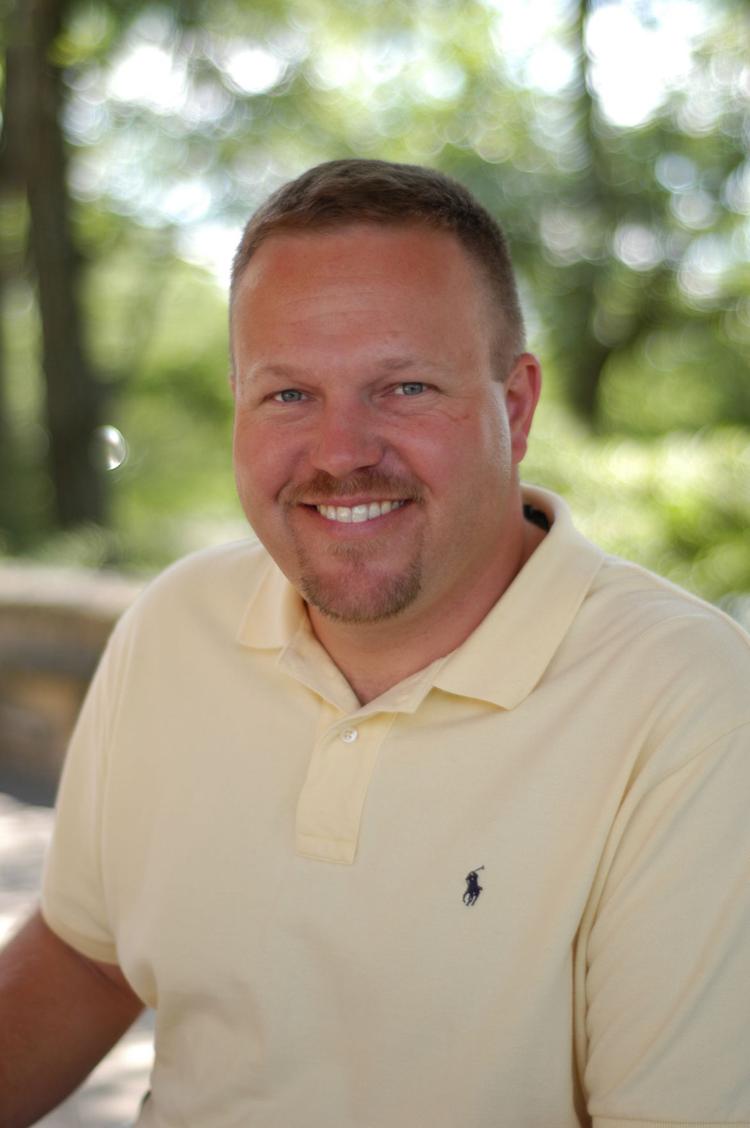 Bird said there has been several meetings with Jungmann and other members of Farm Progress, including one last week in Springfield that included representatives of the Federal Highway Administration. Bird said the situation is still fluid and there are "some options" to move forward, which could include alternate routes that would not affect the show and still receive federal approval.
The Farm Progress Show has made its home at the Progress City USA event site in the northeastern part of Decatur every other year since 2005. Per a 2004 agreement, the show will continue to alternate between Decatur and Boone, Iowa until at least 2024.
In an email, Jungmann declined further comment on the beltway or ongoing discussions.
Local concern
When he moved to his home on Reas Bridge Road two decades ago, Patrick felt he and his wife had found the perfect place to spend the rest of their days.
Patrick has spent years remodeling and expanding his home and landscaping multiple acres of land, which is tucked away a few miles east of Richland Community College. With the thought of a busy, four-lane road just outside his front yard, he wonders whether his dream home has become a place of sunken cost and time.
"We moved out here because we wanted to be out of the way," Patrick said.
Aside from possible noise and traffic, he worries officials are not being upfront about how the road could affect the property and lives of those who live along the road's path.
Bill Voorhees, who farms 60 acres of land just north of the Farm Progress Show, did not realize until this summer that the beltway would cut right through his farmland.
The Maroa farmer bought the land at an auction about six years ago, adding it to 2,500 acres he already farms in the northern part of the county and using it as part of the field demonstrations during the Farm Progress Show.
While he was aware of talks about the beltway, Voorhees did not realize how it would affect his property until a July meeting with Bird and other farmers. The road would split his land into triangles too small for Voorhees to access with his farm equipment, he said.
"Crossing any highway is dangerous as it is with big farm equipment," he said. "And this … just looks like a cluster that I'm not ready to deal with."
It would not be the first time the Voorhees family has had to deal with a beltway.
For decades, Voorhees said his family lived and farmed in New Jersey. They remained there even after the government built an interstate smack in the middle of their land in the 1950s, but when a beltway project started construction on their farm in the 1980s, Voorhees said his family left the East Coast and settled in Central Illinois to continue farming.
"We moved here because we thought Illinois would be more farmer-friendly, but I guess not," he said.
Unlike Voorhees, David Brix is only set to lose a small corner of farmland. The problem for the Decatur farmer is the beltway is set to be right in front of his house on Garver Church Rd.
The idea of having heavy truck traffic rattle around near his house is not a pleasant thought.
"I really do not want to listen to it," he said.
Clearing misconceptions
Bird, the county highway engineer, said some concerns about the beltway are rooted in misconceptions he hoped to clear up.
Some people picture the road as structured like an interstate or freeway, with higher speed limits and on-ramps and exit ramps for those who live near the road. Bird said that would not be the case.
"People will still be able to get out of their driveways and get right back onto the road, and their services (garbage, mail) will not be changed," Bird said, adding that speed limits will not increase. "We're also not going to be relocating anyone to build this."
The project does widen some existing roads in the north and eastern parts of the beltway to four lanes and creates some additional roadway, he said.
Critics also ask why officials would spend time and money creating new roads, rather than improving existing infrastructure.
Bird said he would happily use millions of federal dollars to do just that, but there is "almost no chance" of receiving federal money unless it is tied to a larger project. He also noted that 65 percent of the tentative beltway path would use existing infrastructure.
In addition to the economic benefits, Bird said the beltway would also relieve traffic stress in residential areas of the city by moving trucks to the edge. Drivers driving into the city from the south and east often clog up major roads like U.S. 36 and Illinois 121, or take narrow roads like Lake Shore Drive to cut across town.
Lessening heavy truck traffic on those roads would create fewer headaches for drivers and reduce stress on the pavement, he said.
Bird stressed he does not want people to think that city and county officials are attempting to do anything "in secret." He urged anyone with questions to contact his office at (217) 424-1404 for more information.
"We want to be transparent. If you want to talk to someone or get a detailed look at the map, then we're happy to help," he said. "Please, just give us a call if you have any concerns."