If you're going boating this holiday weekend, be sure you have all the required safety equipment, or you could face a fine of $120 or more.
Jeff Fitch of Peoria, president of the Mackinaw Canoe Club, said, "The single most important thing you can do for on-water safety is wear your life jacket."
Of 12 people who died last year in boating accidents in Illinois, 10 may have survived if they had worn a life jacket or other personal flotation device, according to statistics from the Illinois Department of Natural Resources.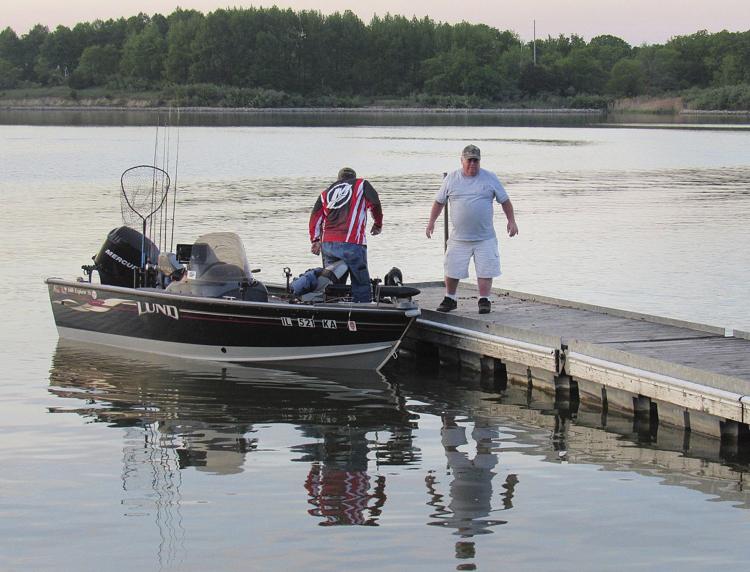 Comlara Park, site of Evergreen Lake, has its own patrol boat.
"Our sheriff's deputy will stop people and ask them to show their safety equipment. … He tries to increase his presence over the weekend," said Mike Steffa, director of McLean County parks.
In addition to adequate life jackets, lake patrols will check motor boats for a fire extinguisher, working lights and horn and a battery that is secure or in a battery box with the posts covered, said Joe Nihiser, lake maintenance supervisor for the city of Decatur.
State law requires a properly fitting life jacket for each person on a boat or other watercraft.
Children younger than 13 must wear a life jacket while on any watercraft under 26 feet in length while it is under way. People of any age on a personal watercraft, often referred to as a waverunner, are required to wear life jackets.
Although people 13 and older are not required to wear a life jacket, except while on a personal watercraft, safety experts recommend wearing them at all times.
"It's very difficult to put one on once you've fallen into a lake or, especially, in moving water," Fitch said.
Mike Krug of El Paso was fishing at Evergreen Lake in April when he and another boater came to the aid of a couple whose canoe overturned on a windy day.
"The water was still in the mid-40s," Krug said. "If they hadn't had their life jackets on, they would've been in big trouble."
Another thing boat patrols will be watching for are intoxicated boaters. In 2017, state conservation police officers made 145 arrests for boaters operating under the influence. Alcohol or drug impairment was involved in three of last year's 12 boating fatalities, state statistics show.
"We don't see a whole lot of that (intoxicated boating)," said Steffa. "Usually people on the lake, if they see someone driving recklessly on the lake or running with a larger motor than they should, they'll call and report it."
There is a 10-horsepower limit on Evergreen Lake.
Fisherman Dave Johnson of Bloomington said he likes Evergreen Lake because "it's a sanctuary here."
His advice is to "be aware of your surroundings all the time. Watch out for other boats."
Nihiser said dredging is primarily going on in Basin 3, but there is equipment throughout the lake. All are marked with buoys and information is posted at boat ramps, he said.
Boats using Lake Decatur must be inspected every two years, added Nihiser. Those inspections can be done at the lake office, 1101 S. Lakefront Road, Decatur, next to the Nelson Park boat ramp.
Nihiser encouraged lake users to be courteous to each other.
"Everyone is out to have a good time," he said. "Be safe."