DECATUR — Shirley Stanley was once asked which one of the three Ds she enjoyed the most: dance, dietitian or dogs.
"I don't have a favorite," she said.
A fourth passion for Stanley is her community: Decatur. 
"She truly is a person that makes a difference in peoples lives right here in Decatur," said her friend Ramona Borders.
Stanley said most of the causes in which she is involved have developed from casual conversations involving many people in the community.
"I like things in Decatur where it is an 'Ya'll come' kind of thing," she said. "It's not just a solo entity."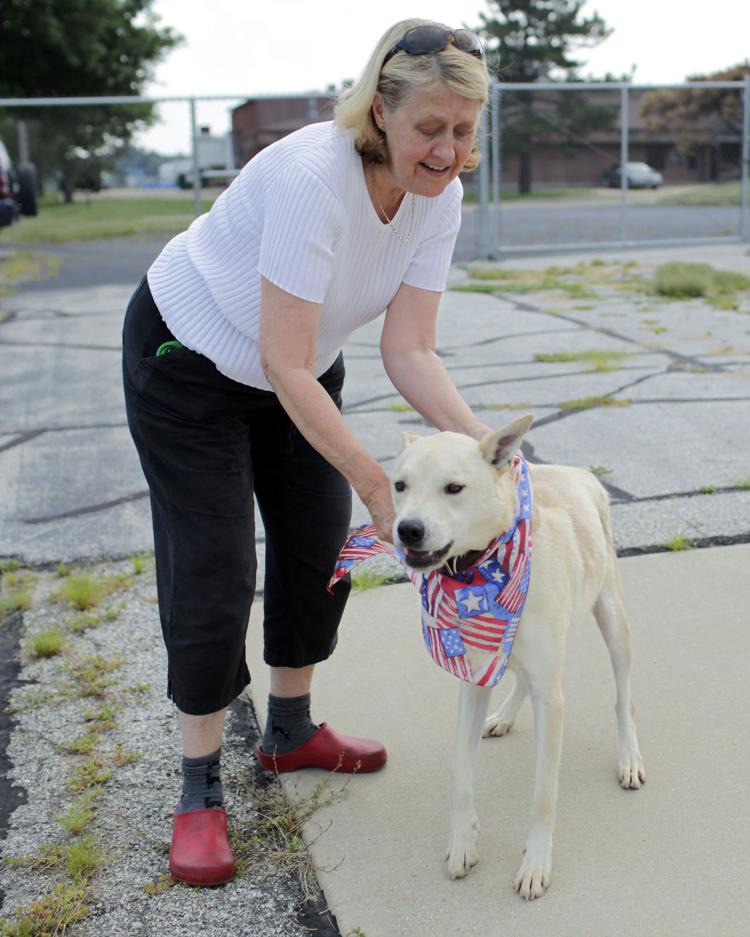 Stanley grew up in Decatur after her family moved here from Kankakee when she was 5. She graduated from high school, then went on to college in St. Louis and San Francisco. She came back to the area with a job offer as a dietitian. Her plan was to stay for a year to get work experience, then move to North Carolina. Something stopped her.
"The tall, dark and handsome factor," she said about her husband, Paul.
Her husband's medical practice kept her here, but her love of the area was just as important. Her own career as a clinical dietitian also lasted for 45 years.
"I like the work a lot, as well as the community," she said.
Stanley's community also included animals.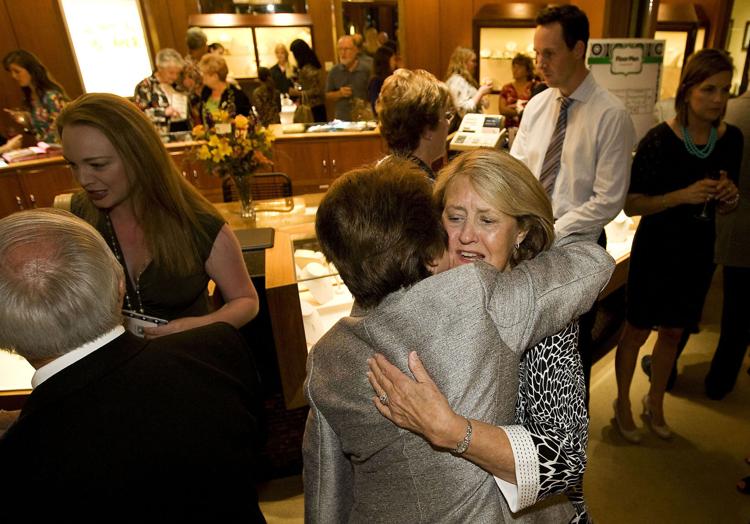 "It was described as physically substandard," she remembers.
She researched the conditions of the facility and the homeless animal statistics of Decatur. She said she found a deplorable environment for the animals. She saw the shelter lacked many services for animals, including an adoption program and a workable facility.
Stanley also found her community was ready to help other disadvantaged populations such as children and seniors. "It became a Ghandi moment," she said. "Where the quality of the community may be judged on how the most vulnerable are treated."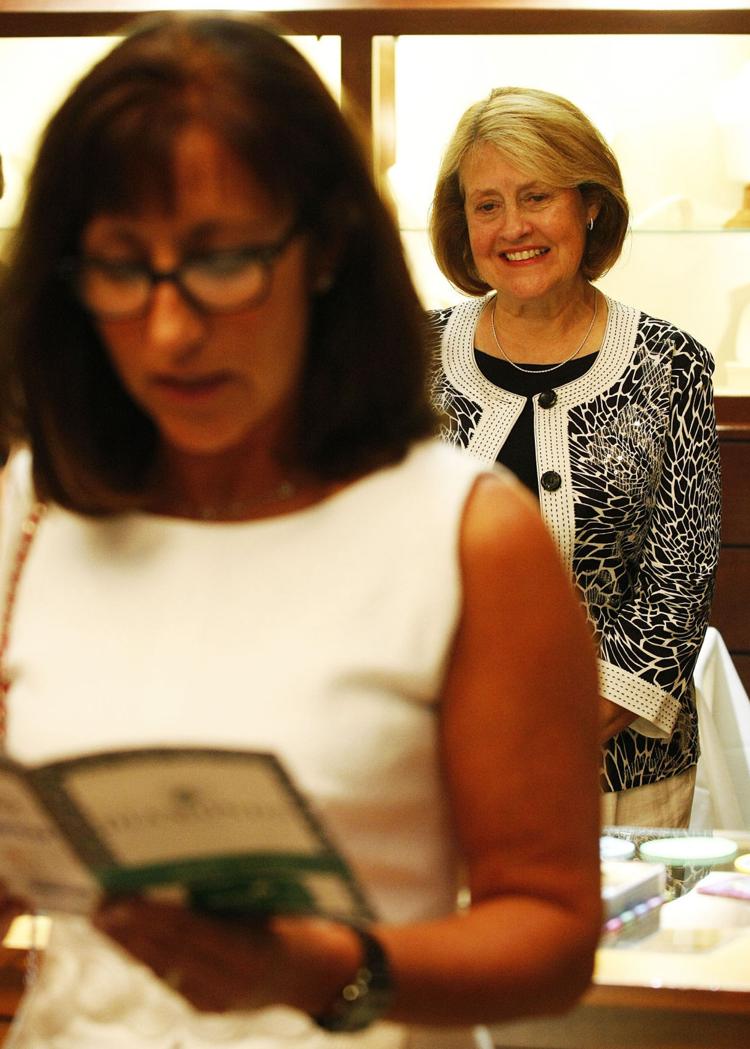 For years, the community showed an interest in building a quality animal shelter. Money would be collected, then the efforts would stop.
"There was never enough muscle to keep it going," Stanley said. "There was no corporate approach."
Stanley did her part to keep the potential for a new animal shelter in the public eye. Once people saw that the building was going to happen, she began to see community support.
"The money was put together so fast," she said. "Because people got it; they understood this wasn't going to be a little room."
Stanley and the board wanted to make the facility better than most animal shelters. They knew it would need constant effort to keep it clean, healthy and manageable. They also wanted to help improve the lives of the animals. One of the special features was to provide classical music in the rooms.
"Research has shown, animals in shelter situations or left alone for hours are calmer with classic music being played," Stanley said.
Keeping the facility in the public eye included celebrations, fundraisers or awareness events.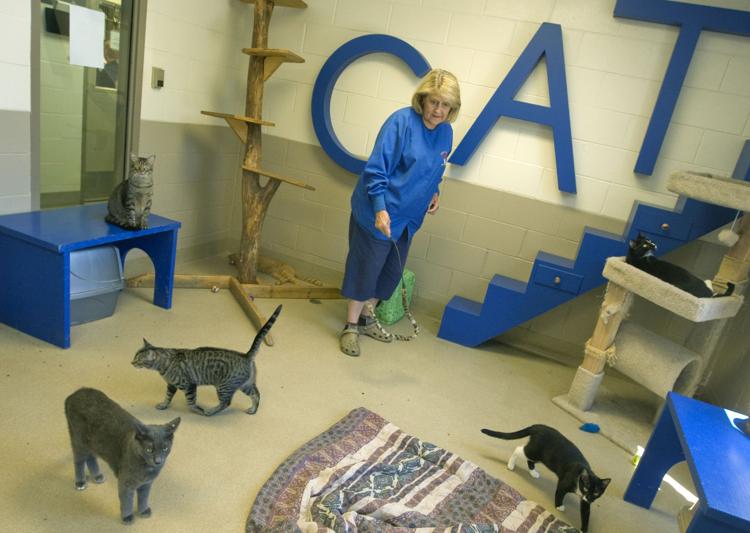 "The community by their generosity shouted, 'We want to see this happen,' and it still happens all the time," Stanley said.
Stanley wanted to make the new shelter extra special outside as well as inside. The animals would have trees, running areas, pavilions for shade and wading pools for the summer.
Through much communication with the community and volunteers, the current Macon County Animal Control and Care Center has surpassed the original plans to include more rooms and opportunities.
"She took on the job of making the Decatur Macon County Animal Shelter from a terrible 'hole in the wall' to the wonderful place that it is today," Borders said.
Although the animal shelter is an ongoing project for Stanley, it is not her only passion. Her newest endeavor has been to include community dancers in national productions.
Stanley still takes ballet classes, an activity she has been doing for 66 years, although not in public. "That ship has sailed," she said.
Dance is one of the many loves in Stanley's life that gives her opportunities to involve the community.
The Christmas classic, "The Nutcracker," will be performed by the Moscow Ballet. During a meeting with Sergey Bogza, Decatur Millikin Symphony Orchestra director, the two created a plan to audition local ballet dancers to join the performance. The local orchestra will provide live music with 80 parts are available for young dancers. Stanley believes the performance will be a wonderful opportunity for children to work with the Moscow Ballet. She said the show will be different than a dance recital.
"I am such an admirer of ambition, hard work and integrity," Stanley said. "You put that together with skill, and you've got a winner."