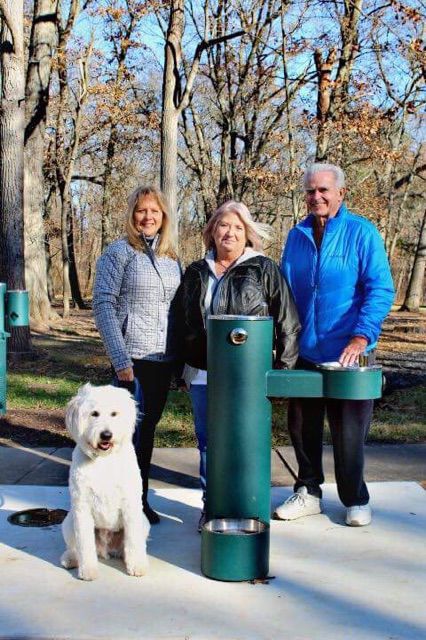 MONTICELLO – Allerton Park and Retreat Center is offering a new amenity for four-legged visitors.
You have free articles remaining.
Thanks to a donation from Terri and Morgan Powell, the park has added water fountains that include a dog bowl feature, near the main parking lot and the visitor center.
The Powells' dog, Berkley, died in a car accident in July 2015 and the donation is a memorial gift to honor him. They made daily trips to Allerton with Berkley. The couple's friend and pet sitter, Toni Wendler, had quietly contact friends and family to collect for a memorial for Berkley and presented the couple with a check a few months after Berkley's death. Allerton Director Derek Peterson suggested the water fountain and staff chose the locations.
The couple has made other gifts to Allerton, including several benches, a Founding Member pledge to the Allerton Park Endowment and an unrestricted deterred gift.
Contact Valerie Wells at (217) 421-7982. Follow her on Twitter: @modgirlreporter