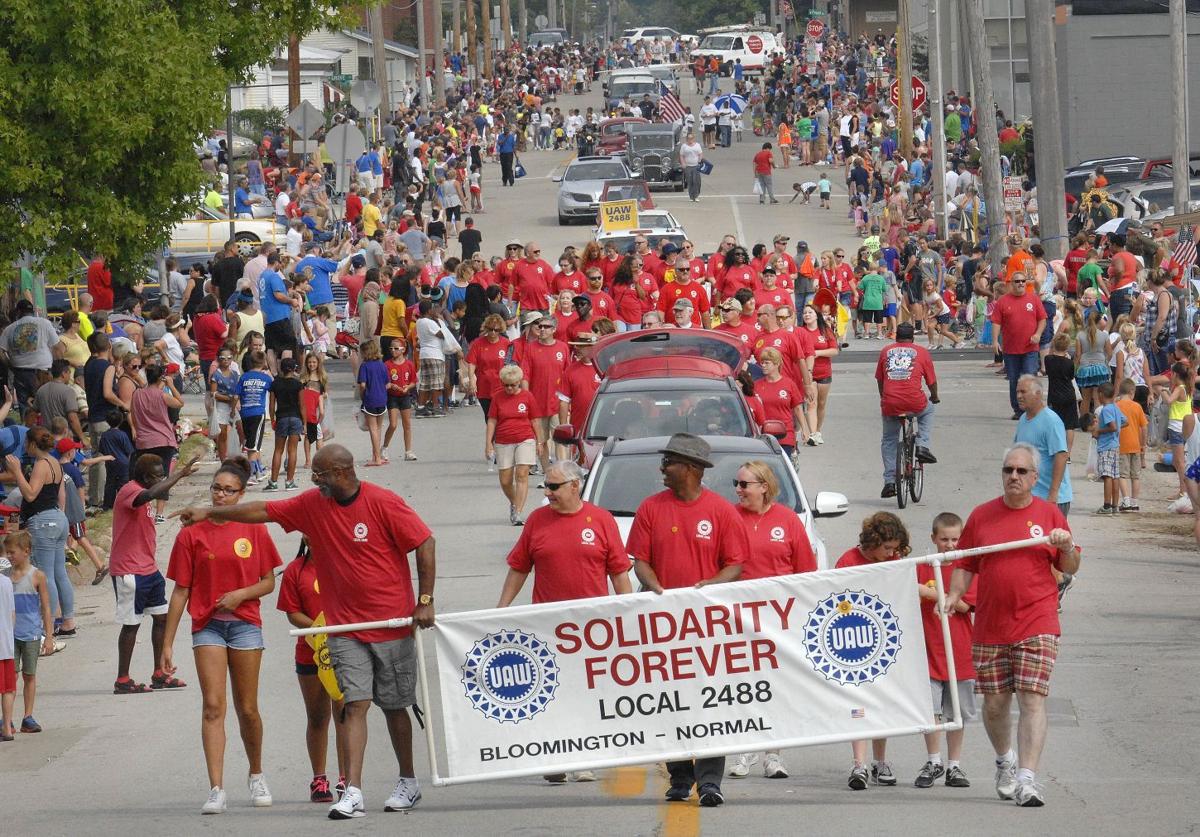 BLOOMINGTON — About 950 members of United Auto Workers Local 2488 are expected to vote during a 24-hour period that begins at 5 a.m. Wednesday on a tentative contract with Mitsubishi Motors North America.
Details of that agreement were explained to union members during a meeting Monday at U.S. Cellular Coliseum, said union President Rod DeVary. Only union members were allowed to attend the meeting.
A meeting for retirees is scheduled for today at the union hall. A benefits representative will be on hand to answer questions.
"We wanted to get as much information to everyone as possible and so we took our time, put together some informational packets, explained the details and answered some questions," he said. "Then, they will have a day to think about it."
The voting will be at the union hall.
Several hundred union members attended the meeting Monday, but a handful left after getting the information packet.
"I know they scheduled this meeting last week, but it happened to fall at the same time of the start of the Cubs-Cardinals game," said Bill Lockman of Peoria. "I just wanted to get the information, and I'm sure we will talk about it at work and be informed for the vote Wednesday."
The contract expired Aug. 28, but as negotiations were about to start on a new deal, the company announced plans to close the plant. Production is scheduled to end Nov. 30, and then layoffs are expected to begin. The plant is expected to close officially in May.
A deal is necessary, even though the plant will be closing because the employees still have certain rights that the company must uphold, DeVary said. The contract was extended for one month and has remained in force on a day-to-day extension.
DeVary expects results of the vote to be announced Thursday.
"I'm just not sure when, because we are giving them 24 hours," he said. "We're going to have a very tired election committee, but we wanted to do it right and make sure everyone had time to get there."
Be the first to know
Get local news delivered to your inbox!